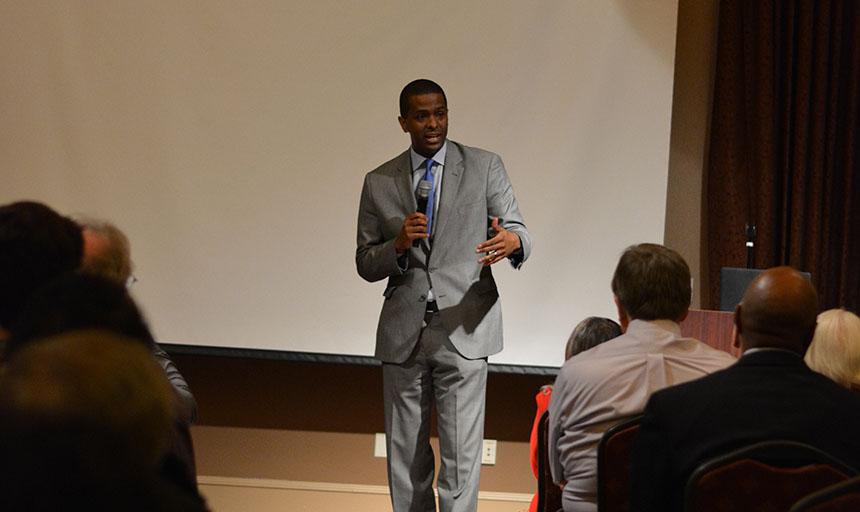 2.05.2018
By Roanoke College News
Blog: Images from January events
Roanoke College kicked the year off with several noteworthy events. See pictures below from events such as the Martin Luther King Jr event with Bakari Sellers, the Amanda Knox lecture sponsored by the Turk Pre Law center, as well as a wheelchair basketball fundraiser, the opening of the Paper Blooms exhibit and more!
January Recap
"I had given up that truth had some bearing on my reality," Amanda Knox said, in a program sponsored by the Turk Pre-Law Center. Knox visited Roanoke to speak about the legal case that drew the attention of the international media.
Students of the College rallied together to create teams to compete in a friendly wheelchair basketball fundraiser. The funds would go towards buying the Salem wheelchair basketball team another wheelchair.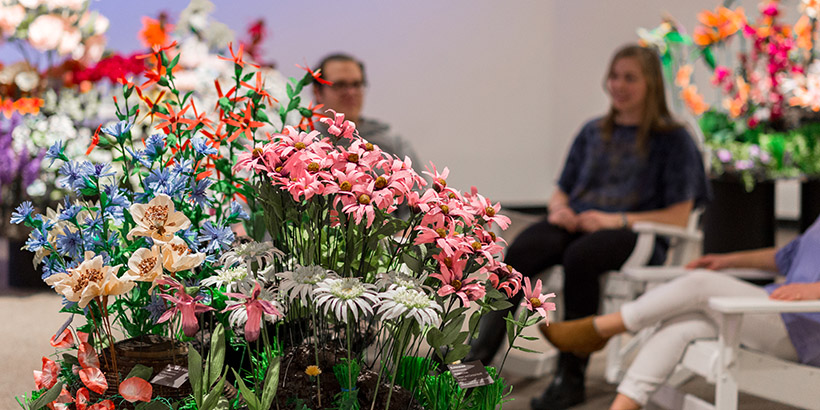 The Paper Blooms art exhibit features individually, hand crafted paper flowers by the community, for the community. Anyone who wanted to help make flowers was welcome to, and once the exhibition has run, the flowers will be arranged into bouquets and donated to areas of need within our locality. The opening of the exhibition was celebrated on Friday, January 26.
Campus was covered by a fresh blanket of snow on January 17th, much to the students' excitement.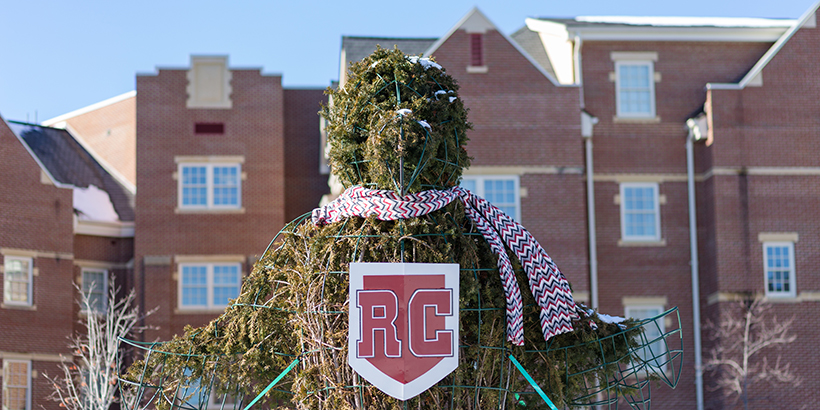 The Rooney topiary is outfitted with a scarf, of Roanoke colors of course, to keep him warm from the snow we've been getting.
Bakari Sellers held a lecture to celebrate Martin Luther King, Jr. and his continuous impact on education, rights and equality.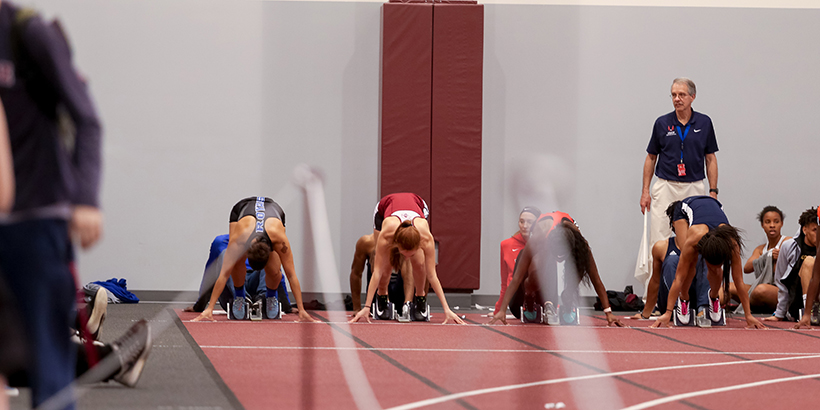 The Maroons competed at a home track meet, hosting the second Annual Fin Pincus Invitational.
Students studying abroad in the Yucatan this semester are enjoying the warm weather on a beach in Mexico.
A super moon could be seen overhead in the night sky on January 31st.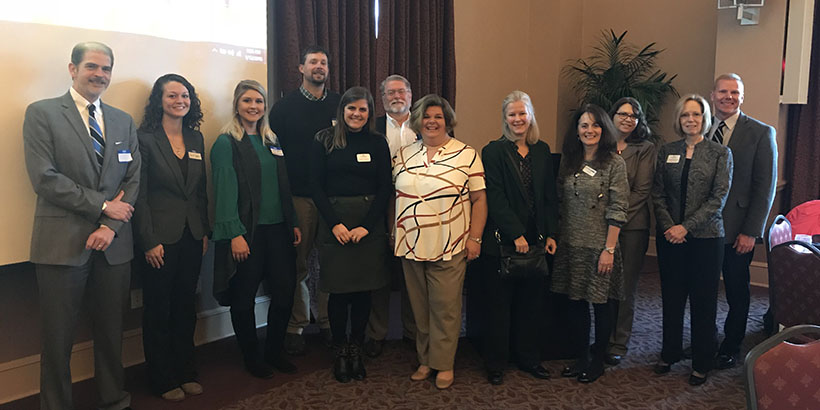 Lots of Roanoke College alumni attended the Salem Roanoke County Chamber of Commerce breakfast when the College hosted the event in January.