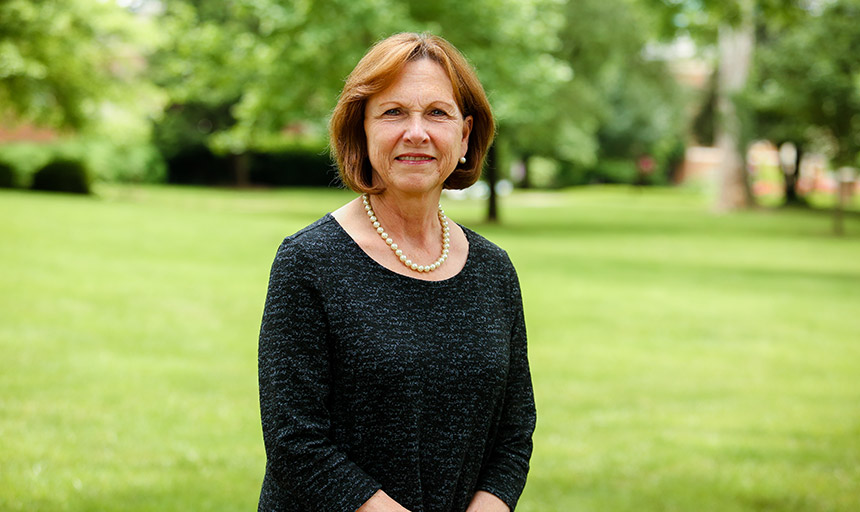 5.26.2017
By Roanoke College News
Russell receives award for child abuse prevention work
A Roanoke non-profit recently recognized the registrar of Roanoke College for her work on behalf of child abuse prevention.

Leah Russell '79 received the Clarine Spetzler Guardian Angel award at the 9th annual Children's Trust Golden Halo awards celebration at the Jefferson Center in Roanoke in April.
The Golden Halo Awards were created in 2008 to recognize and honor outstanding contributions to the cause of child abuse prevention, intervention and advocacy in the Roanoke and New River Valleys.
Russell has served for 13 years on the board of Children's Trust, which is a nonprofit that strives to prevent child abuse and neglect and provide continuous support for children through investigation and court proceedings. She is the second longest-serving member of the board, for which she has held several positions, including chair, secretary and research and development committee chair.
Russell said that it is an honor to support the work of an agency that focuses on addressing the needs of children in our community. She looks forward to continuing her work with Children's Trust.
"Northing to me is more rewarding than making a difference in the life of a young person," she said.