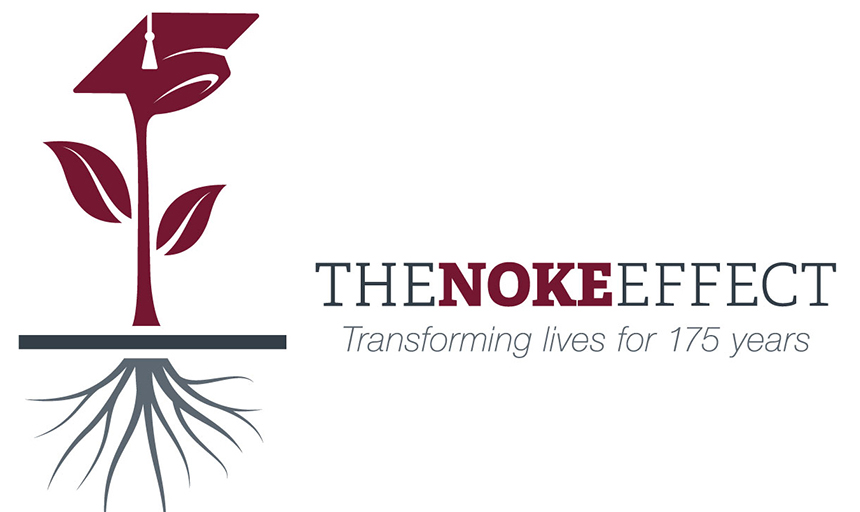 11.22.2017
By Roanoke College News
#NokeEffect continues
An effort to support the Roanoke College experience started on Giving Tuesday, November 28 and continues for 48 hours. With a goal of 500 alumni gifts of any amount, the Noke Effect shows how we can all come together to support the Roanoke experience.
Whether small amounts or large gifts, each alumni gift brings Roanoke closer to the goal of 500 gifts and helps to increase the percentage of alumni giving to the college — a critical indicator of institutional success monitored in higher education.
Gifts from members of the senior class count as alumni. Gifts from faculty, staff and students are also welcomed.
When: Giving Tuesday, November 28 and November 29
Action: Make a gift of any amount to Roanoke at Roanoke.edu/NokeEffect.
Share: Spread the #NokeEffect wave. Post a photo to social media with the card you received or just say you donated to #NokeEffect and challenge others to do the same.
Thanks: The Maroon Nation is the best!
When Maroons come together, students' lives are changed! Follow the Noke Effect on Facebook @roanokefund for updates.