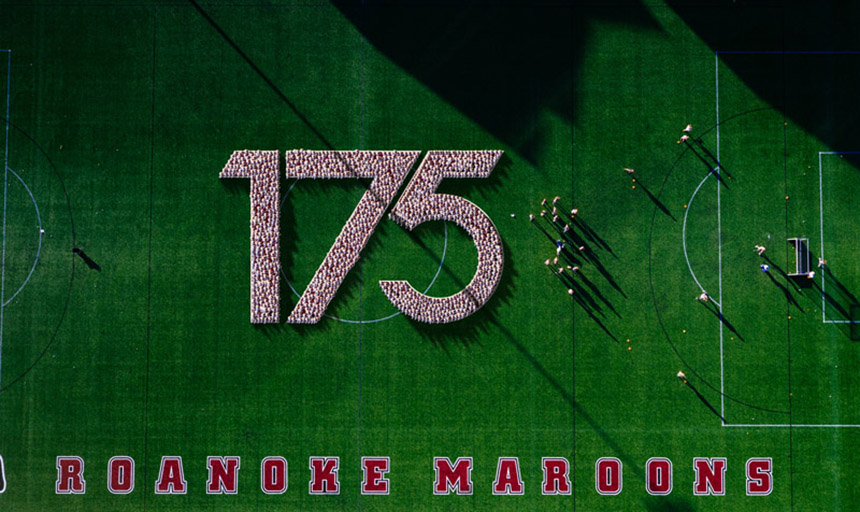 11.09.2017
By Roanoke College News
Roanoke College's 175th Anniversary Photo
We need you! In honor of the College's 175th Anniversary, the College will be taking a photo with as many from the college community as possible. Please plan to come and bring your friends to be included in this historic image.

When: Monday, November 13 at 5pm. Don't worry, we'll be under the lights!
Where: Kerr Stadium
Wear: Something Maroon. Show your Roanoke spirit!
Bring: Lots of friends!!
Everyone will be arranged into a giant "175" on the field while a drone takes a birds-eye view photo.Sorry, no pets on the field so leave your pets at home. After the photo, as a thank you gift, we'll be giving out free t-shirts, tote bags or water bottles to participants.
Watch RC SnapChat for info on how to eligible to win a gift card to the Campus Store.