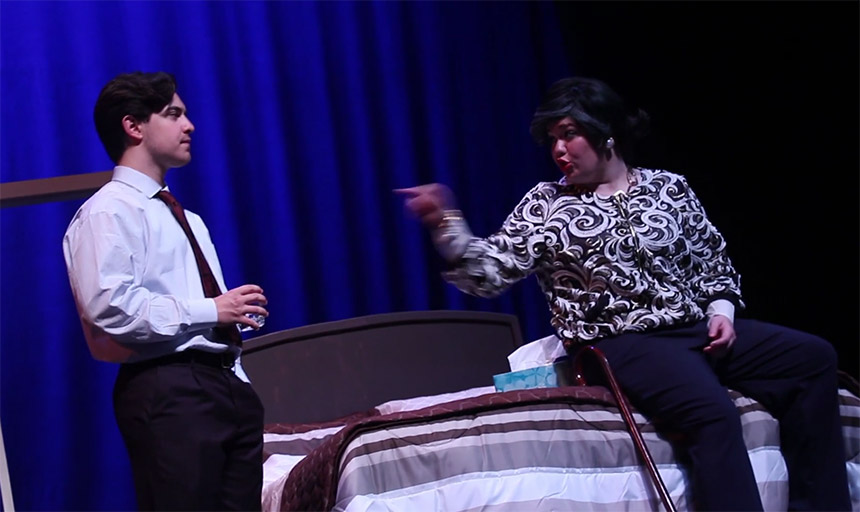 4.06.2017
By Roanoke College News
Students discuss roles in off-Broadway hit, "Becky Shaw" (with video)
Theatre Roanoke College students star this weekend in a smash hit that premiered off Broadway in 2010.

Students are performing "Becky Shaw," the latest comedy from Obie Award-winner Gina Giofriddo.
The play, intended for mature audiences, follows Suzanna who sets up her best friend Max with her husband's mysterious co-worker, Becky Shaw.
The show opens today and runs through Saturday, with performances at 7:30 p.m., and on Sunday at 2 p.m.
Purchase tickets here.
Watch the video below for scenes from the dress rehearsal and interviews with student actors and stage and tech crew members.
Theatre Spring Production: "Becky Shaw"