Human Resource Management
Human resource management involves job design, employee recruitment and selection, performance appraisal, compensation, training, career management and health and labor relations.
If you have good communications and interpersonal skills, an understanding of human behavior, enjoy counseling and teaching, and think you'd like to help manage conflict and change, a career in human resource management might be perfect for you. Many who concentrate in human resource management major in either business administration or psychology.
Our human resource management program includes 12 courses, from employment law to organizational behavior, to global management.
We offer a concentration in human resource management.
For the fourth consecutive year, The Princeton Review has named Roanoke College to its list of the top 36 great schools for business/finance majors.
Foreign Politics grad recruits astronauts for NASA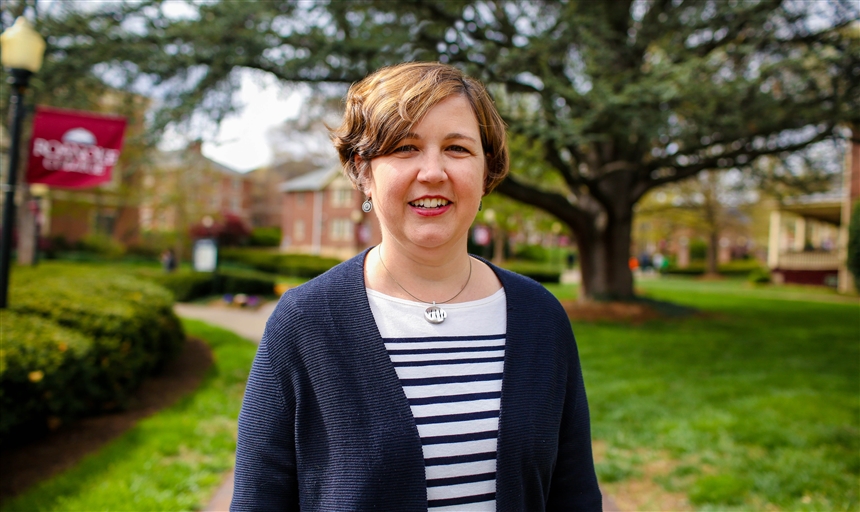 Anne Roemer's job as manager of astronaut selection for NASA's Johnson Space Center is out of this world. At a job fair, Roemer '97 struck up a conversation with someone who worked at the Johnson Space Center in Houston, which led to a job offer from NASA. In 2016-17, she helped select NASA's next 12 astronauts out of a pool of over 18,000 candidates. Roemer credits her experience in the Honors Program at Roanoke with helping her to develop strong verbal and written communication skills that are critical to her work at NASA today.



'Broad and comprehensive curriculum'
Roanoke's Human Resource Management Concentration is one of only 337 institutions worldwide that fully align with the Society for Human Resource Management's curriculum. This indicates that Roanoke offers a "broad and comprehensive curriculum in HR" according to SHRM and it allows our students to take the SHRM-CP exam. Roanoke is listed on the SHRM website directory, and SHRM indicates that students considering a career in HR should "explore here first" in reference to the directory. The Roanoke Valley Student chapter of the SHRM provides help with professional growth, networking and service opportunities for Roanoke students who are interested in careers in human resource management. To learn more, click here.
Preparing for a career in HR
Hear from Indeya Paige '23
Sample Course Offerings:
BUAD 274: Human Resource Management
BUAD 324: Training & Development
BUAD 344: Recruitment & Selection

View all courses
Connections yield internship, then job in HR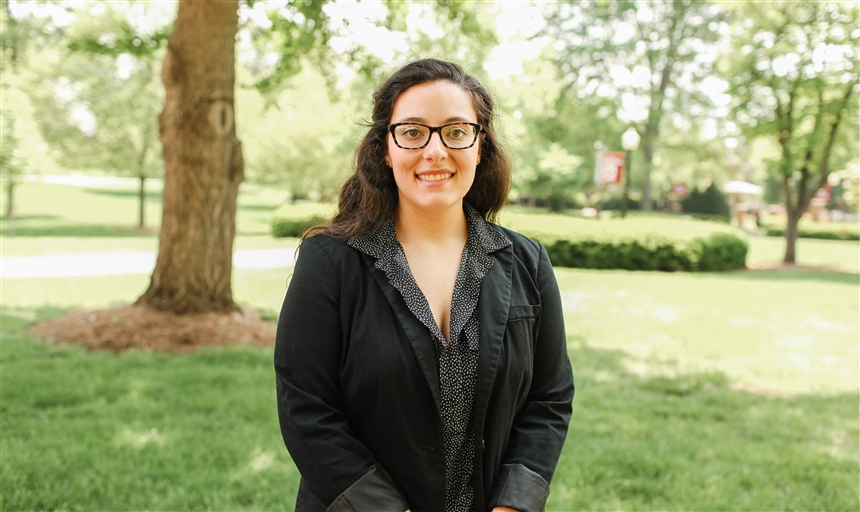 Connections are everything according to Stephanie Whitecross '17. "Dr. Hagadorn in the Business Department was a large reason for me securing an internship at Carilion Clinic," Whitecross said. There, she got to experience what it's like to be a part of a large organization and develop workplace skills. "If it wasn't for my internship, I might not have gotten the chance to know the Vice President of Human Resources."

"When the HR department created the role of Workplace Culture Specialist, they called me to ask if I would be interested in applying." After interviewing, Whitecross accepted the position in March of her senior year.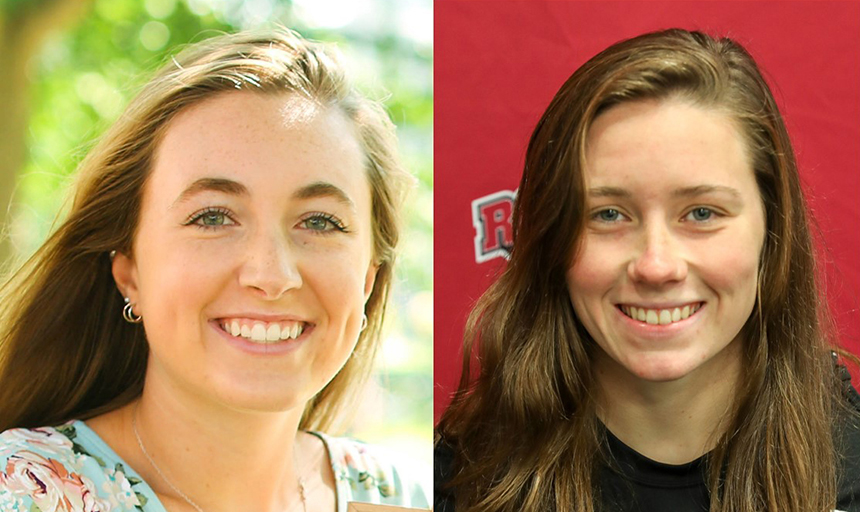 Kelsey McCluskey '21 and Maggie Riggan '21 have been awarded a scholarship that supports students who are pursuing studies in the Human Resource field.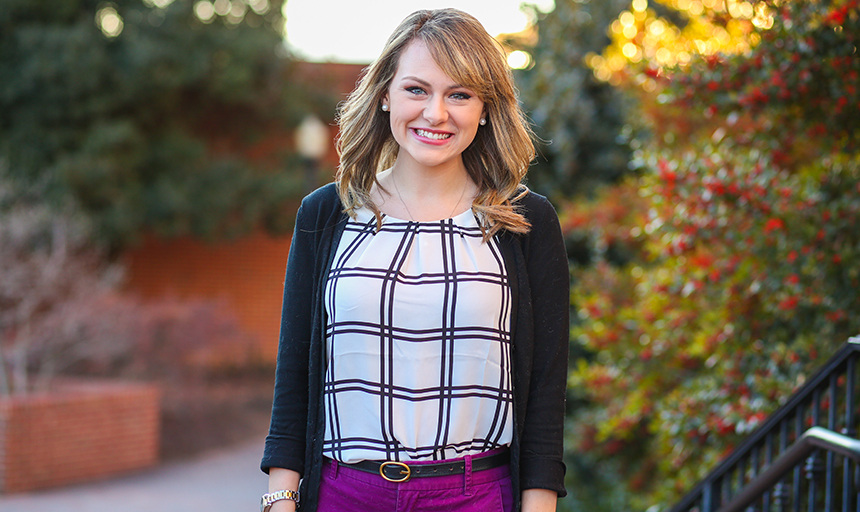 Kaitlin Busse '18 has received a Fulbright award to conduct research and study in Denmark at the Copenhagen Business School. She is the twelfth Fulbright student recipient at Roanoke College.
Professor brings industry experience into her teaching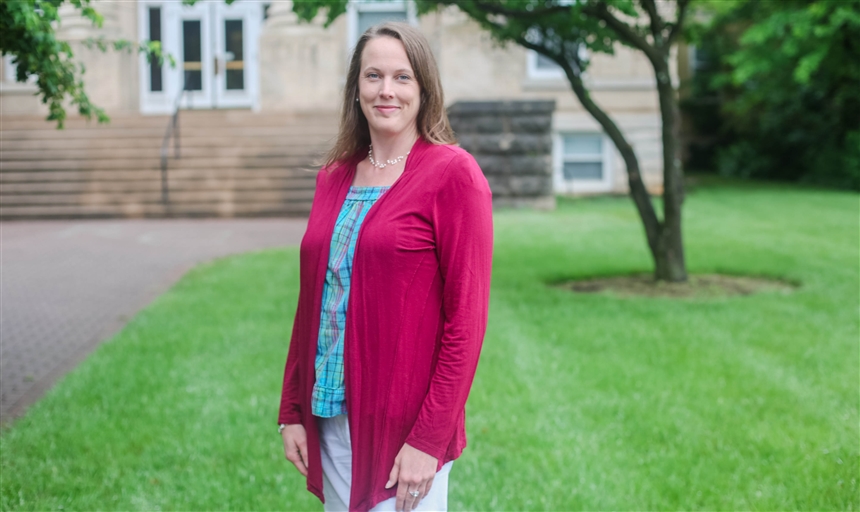 After working in industry, Dr. Johanna Sweet realized that organizations who focused solely on financial capital were creating an environment where employees don't always find purpose in their work and were often disengaged. "Organizations can create a competitive advantage that benefits both the employee and the organization," Sweet said. "The heart and backbone of any organization is the people.

"I believe in teaching the psychology behind human resource practices," she said. "We discuss the whole person and how policies and procedures can create an environment where employees flourish and thus create a competitive advantage for the organization."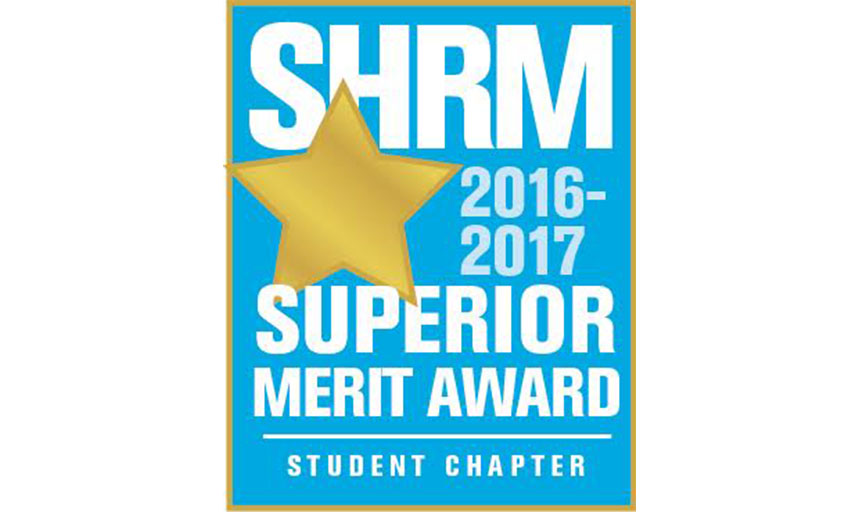 Of the 327 student chapters for the Society of Human Resources Management across the U.S., Roanoke was one of 149 Superior Merit Award winners.