Real-World Learning
100% Real-World Learning Guarantee
Roanoke's guarantee means that every single student gets to engage in real-life learning in the field of their choice. Research, Internships, creative projects, service work, and study away-all help you take your passion out into the world. In these important experiences, you'll put knowledge into practice, develop useful skills, kick-start your network, and put muscle in your resume. You'll see how your plan will unfold, and be ready to launch a life you want.
A dream come true working on Capitol Hill
In the summer of 2018, Fariha Sehar '23 flew from her home country of Pakistan to Washington, D.C. After participating in various Model United Nations events and working with welfare organizations, she was representing Pakistan in a program hosted by the United Nations Foundation.
As part of the program, Sehar met senators and experienced a taste of life in the U.S. Capitol. Since then, it's been her dream to work on Capitol Hill. Now, as part of the Lutheran College Washington Semester, that's what she's doing.
Sehar is one of 12 Roanoke students in the nation's capital this semester, and is working in the office of Sen. Mark Warner, D-Virginia. She said the welcoming environment at Roanoke College helped connect her with this opportunity.
"As being an international student and a religious minority on campus, I have always received support from my professors and appreciation. This support made my dream come true of being at the Hill," Sehar said.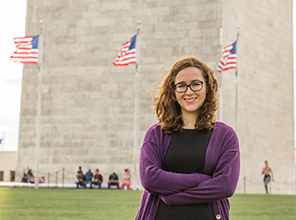 Get a taste for a career. Gain practical skills and knowledge. Make valuable connections. We can help you get internships in the Roanoke area and in cities around the country.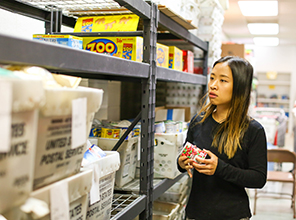 Make a difference. Develop your leadership abilities. Show you care. Dozens of local organizations want you on their team.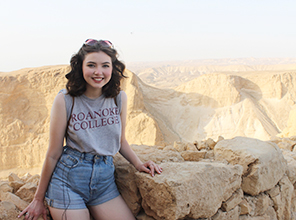 Open your mind. Experience other cultures. Hone your language skills. We can arrange study abroad in over 50 countries through Roanoke-led study, affiliate programs and the International Student Exchange Program.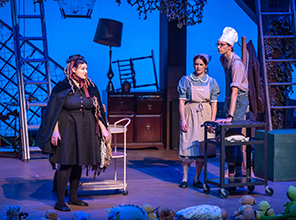 Creative works

Make a statement. Stretch your thinking. Give voice to your best ideas. Creative projects can develop your capacity for innovation, show you how to influence others and build an impressive portfolio of work.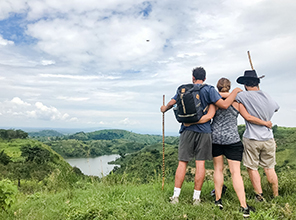 Delve deeply into a topic you care about. Immerse yourself fully. Learn through interviews, fieldwork, simulations. We offer intensive learning programs on and off campus, in the U.S. and abroad.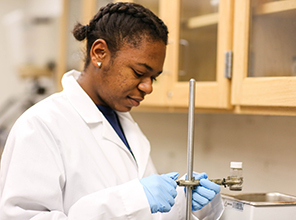 Explore what fascinates you. Work one-on-one with professors. Demonstrate your ability to do graduate-level work as an undergraduate. Roanoke professors are always eager to set up research projects for inquiring minds.
"It's been really fun to get to do research on my own, because I've picked things that I enjoy learning about and that makes me really enthusiastic about learning and investigating more about these topics."
Katherine Vaughan '24
We find serious places for you to intern