Maroons Around the World
Maroons are everywhere!
Maroons live in more than 49 different countries; the top three countries outside the U.S. are: Canada, United Kingdom and Japan.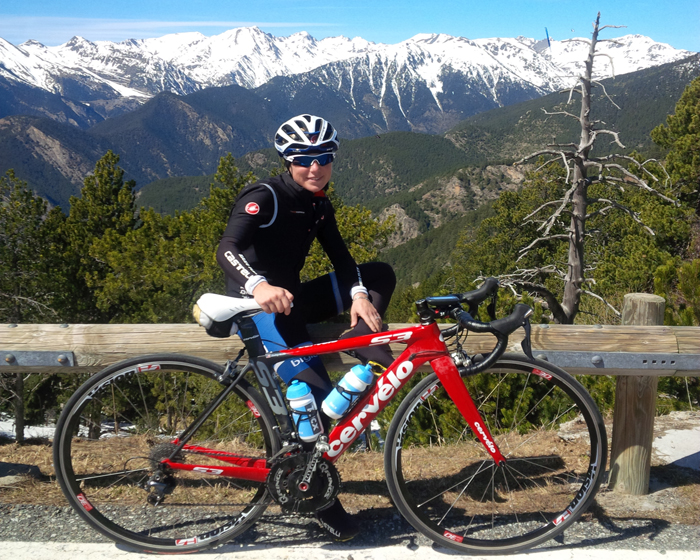 Olympic cyclist trains and competes in Spain
Shelley Olds '03 is one of the highest-ranked women's cyclists in the world. Currently, she is training and competing from her home base in L'Estartit, Spain, as a member of the Bigla Pro Cycling Team. In 2012, Olds competed in the London Olympic Games as a member of the U.S. Women's Road Race team, finishing a respectable seventh place—the best finish for a U.S. Olympic women's road race team member since 1992. Olds, pictured here training in the Principality of Andorra, now has her sights set on the 2016 Olympic Games in Brazil. "I believe I was prepared to become a professional athlete and Olympian by many of the experiences I had at Roanoke College," says Olds who majored in Health and Human Performance at Roanoke. "I learned a lot about discipline and sacrifice."
"Words can't explain how grateful I am to be able to train outside and in this beautiful place."
Shelley Olds '03, Spain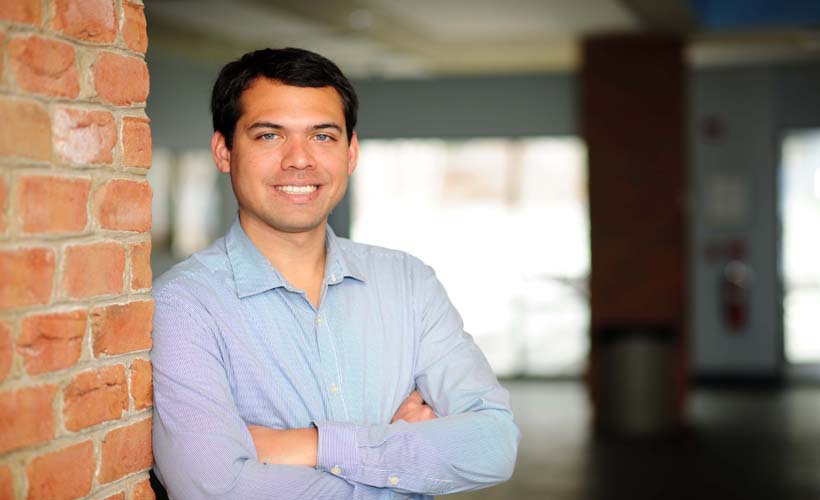 Fighting poverty in Central America
Alex Tuck '05 is the president and executive director of People Helping People Global. Founded in 2009, the organization has assisted in building communities in the developing world, pinpointing Nicaragua because of its ranking as the second most impoverished nation in the western hemisphere. The organization also issues micro-loans to families in Nicaragua and Granada, and offers fair trade through a program that works with more than 20 artisans throughout Nicaragua, El Salvador and Guatemala to bring their products to market in the United States. "One of the major reasons that I chose to attend Roanoke was the strong focus on service and community building," says Tuck, who splits his time between work abroad and his home base in Vermont. "The constant focus and opportunity to serve the community is a huge reason why I chose the path that I did for People Helping People Global."


"Since March 2013, I have been working at the herbarium at the Parc de la Tete D'Or in Lyon, France. I love it! It has gotten me back to my plant roots (sorry, no pun intended) that began at Roanoke College."
Sarah Stowers '76, France
Launched first educational tutoring center in Romania
Native Romanian Cristian Chis returned to his home country after graduating from Roanoke College in 2012. After nearly a year with a global consulting and research company, the international relations major opened the first tutoring and educational consulting center in Timisoara, his hometown. Chis says the opportunity to help students achieve their dreams of studying at schools of their choice—much like he did when he left his friends and family in Romania to attend Roanoke—has been rewarding. "What excites me most is seeing our students reach their dreams," Chis says. "I've been fortunate to have helped students gain acceptance to prestigious universities like Columbia and Stanford, pass national and international exams...and do all these things in a way that is in line with my values. My goal has been to offer Romanian students an experience that resembled my own at Roanoke." Chis will return to the United States this fall to begin the MBA program at The Fuqua School of Business at Duke University.
From Poland, shaping today's leaders
John J. Scherer's years at Roanoke College were transformational. A 1962 graduate who now calls Krakow, Poland and Seattle, Wash. home, Scherer says Roanoke "called him into situations of leadership"-Honor Council president, Student Government vice president, swim team co-captain, and, post-graduation, U.S. Naval Officer Candidate School and service aboard the USS Eaton as a combat officer. He later enrolled in the Lutheran Theological Seminary, graduating with honors and eventually serving as Lutheran Chaplain at Cornell University, and co-creator and core faculty member of the Applied Behavioral Sciences graduate program at Whitworth College. Today, Scherer is co-director of Scherer Leadership International, an international consulting firm that provides for leaders what Roanoke provided him: the tools to help people transform their lives and their organizations. Roanoke "prepared me for the U.S. Navy and leading men in hairy situations, and for the Lutheran Ministry with its own special kind of leading required, and now, as I work with leaders facing HUGE challenges to find their own way through," Scherer says.