SHRM Student Chapter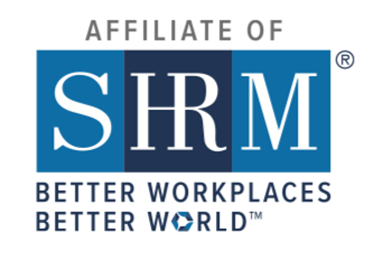 The Roanoke Valley Student chapter of the Society for Human Resource Management provides help with professional growth, networking and service opportunities for Roanoke students who are interested in careers in human resource management.
The Society for Human Resource Management (SHRM) was awarded a 2019-2020 Superior Merit Award designation to the Roanoke College SHRM student chapter for providing superior growth and development opportunities to its student chapter. For more information on other professional chapter or HR resources check out SHRM's website.
Follow us on Facebook for upcoming events!
Faculty Advisor: Dr. Johanna Sweet
540-375-2491
sweet@roanoke.edu
Roanoke College SHRM Student Chapter receives Superior Merit Award
Roanoke College's student chapter of the Society for Human Resource Management received a Superior Merit Award from its national organization for providing growth and development opportunities to its members. They received this award in the years 2017, 2018, 2019, 2020, and 2021.


Of the 327 student SHRM chapters across the United States, Roanoke was one of 149 award winners. Roanoke's chapter has 19 student members and eight executive board members.

"The Merit Award is recognition that the student chapter at Roanoke College is active, and committed to the Human Resource Management profession," said Dr. Johanna Sweet, an assistant professor in Roanoke's Business Administration & Economics department who advises the chapter. "It is recognition that the student chapter is actively pursuing education and experiences that will develop and prepare students for successful careers. "During the 2016-2017 academic year, Roanoke's SHRM chapter hosted a variety of professional development and learning activities for its members. These included a session on interviewing advice from a local business woman, a discussion about professional dress in the workplace with the College's director of Career Services and meetings with local business owners about the differences between working for small and large companies.

The chapter's executive board also met monthly, and there were several social and networking activities for members.