American Politics
The American Politics minor allows you to examine issues and institutions that shape the U.S. political landscape.
You can zero in on courses that interest you most, from environmental policy to mass media and politics. Our Public Affairs course work encourages you to consider responsible citizenship and how you practice it in your own life.
Through a number of real-world learning programs, we offer you the chance to experience politics firsthand and meet those who are influencing American politics today.
Our Public Affairs students have been accepted into top-rank graduate and law schools, often securing fellowships to support their studies. Many currently work in influential positions as lobbyists, lawyers, judges, professors and political advisors.
We offer a minor in American Politics.
Both sides engage during presidential candidate's visit
Watch Video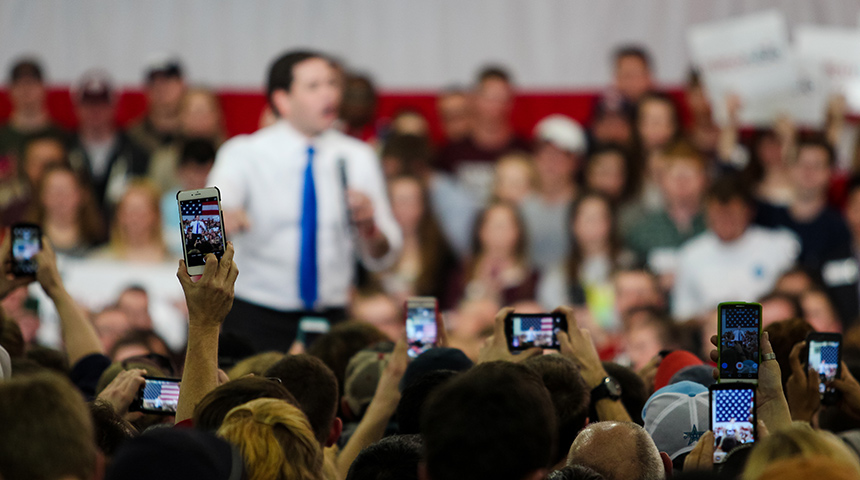 Republican presidential hopeful Marco Rubio holds a rally on campus, giving students a firsthand view of the political process.
From Internship to Job
Zahava Urecki '16 set her sights on a career in Washington, D.C. as an 11-year-old watching "The Daily Show with Jon Stewart" and "The Colbert Report." The shows ignited her excitement about what was going on in the world.

Fast forward to Roanoke College where she interned for U.S. Sen. Joe Manchin and lived and worked in D.C. through the College's Lutheran College Washington Semester Program. Now she wants to write legislative policy.
"I saw a lot of the behind-the-scenes people," she said of her Washington experience. "They were at the heart of everything, getting everything done. I really wanted to be a part of that."
After graduation, it was an easy transition to a job. Urecki is now a staff assistant working in Manchin's office.
Sample Course Offerings:
POLI 202: American Political Behavior

POLI 250: Public Policy

POLI 311: American Constitutional Law



View all courses
"This past semester, I've participated in a Presidential Inauguration, witnessed the Senate vote for Secretary of State, and rallied at the steps of the Supreme Court in support of a landmark case for gay rights."
Evelyn Clark '15 recounting the highlights of her power-packed Washington Semester.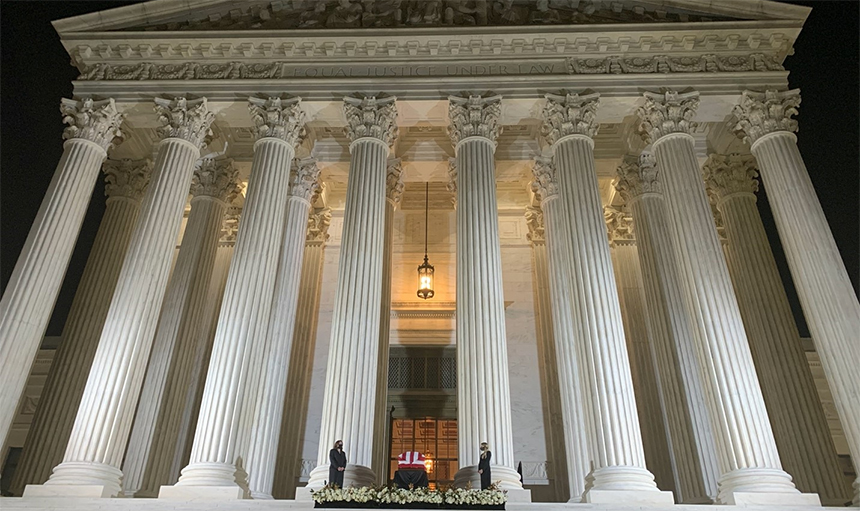 Tatiana Cherry-Santos '21 is interning at Fellowship Square as part of the Washington Semester this fall. The news of the death of Justice Ruth Bader Ginsburg led her to visit the court with many others to pay tribute to RBG's legacy.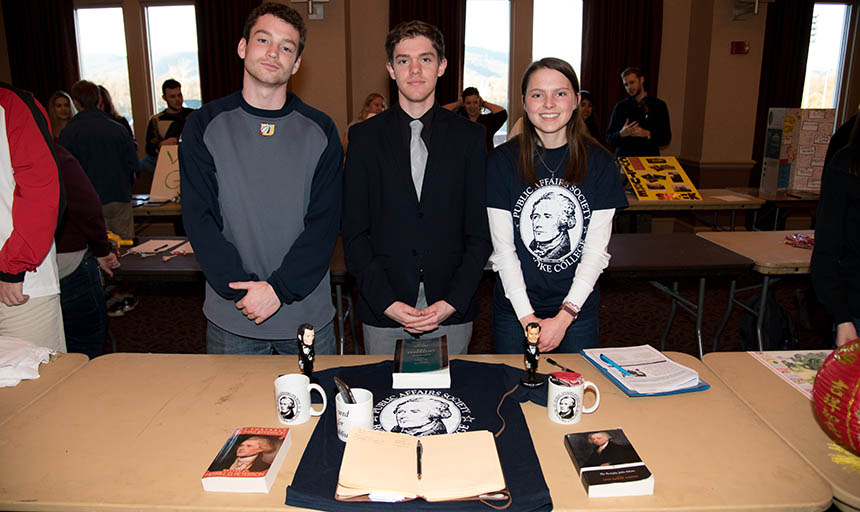 The Public Affairs Society at Roanoke College offers students the unique opportunity to encourage public discourse between the various disciplines of the public affairs department.
Live, Study and Intern in the Nation's Capital | Washington Semester Program
Public Affairs Society Encourages Discourse, Critical Thinking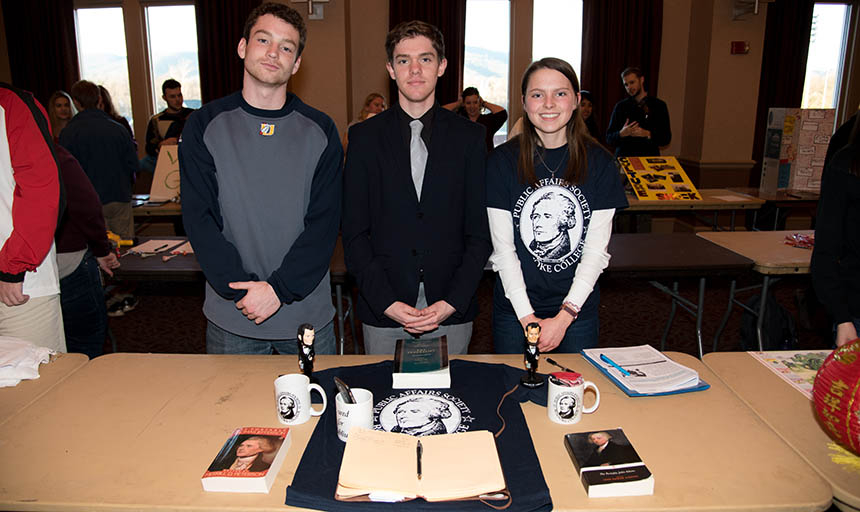 The Public Affairs Society at Roanoke College offers students the unique opportunity to encourage public discourse between the various disciplines of the public affairs department, such as political science, criminal justice, and international relations. The organization aims to promote awareness, as well as participation, in public issues that affect students in any and every major on campus. It offers students the unique opportunity to encourage and partake in public discourse; something that not every club can offer.
Politically driven
A Capitol Hill internship during the Lutheran College Washington Semester program gave Maggie Anderson '13 a jump in her political career.
Anderson now is a legislative correspondent for Sen. Mark Warner, D-Va., working in the same office as her semester internship. As a Roanoke student, she immersed herself in politics. She volunteered for President Barack Obama's 2012 campaign, and she was president of the Roanoke College Democrats and the Public Affairs Society.
At Warner's Washington D.C., office, Anderson, originally from Charlottesville, Va., covers agriculture, the environment, animal welfare and other issues. "I have a deep passion for public service, especially in Virginia," she said.
Polling Political and Economic Issues | Roanoke's Institute for Policy and Opinion Research
The Institute for Policy and Opinion Research (IPOR) conducts regular surveys within the Commonwealth of Virginia. These polls focus on political, economic, and social issues of importance throughout the state. Many of these polls focus on electoral politics, but we also poll on important social issues. IPOR is the only organization measuring consumer sentiment and real estate outlook in Virginia. Those polls are conducted quarterly in November, February, May and August.