Business Information Systems
Information Systems use the tools, techniques and concepts of various disciplines, such as computer science, management science and organizational behavior in determining the needs of an organization.
With computer technology, you'll be able to apply these resources to find a solution to a wide range of business problems.
We offer a concentration in business information systems.
Not just a number
"At RC, I was more than just a number on a professor's roster so I was able to develop and improve my communication skills," Mateo Cadavid '15 said. Cadavid graduated with a business administration major and two concentrations, one in accounting and the other in business information systems. He landed a job with the accounting operations department at Norfolk Southern Corporation just after graduation and he's now in the company's management training program.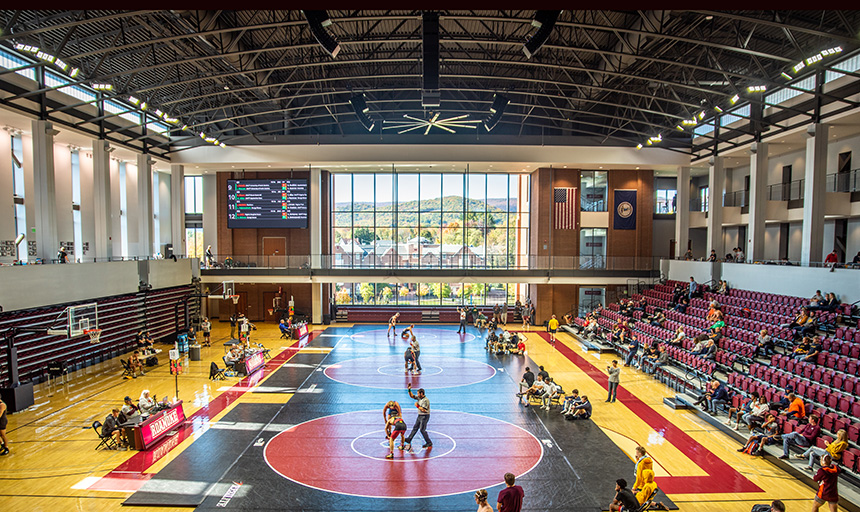 For the first time, Roanoke is on the Best Athletic Facilities list and Best College Radio Station list. Roanoke is again on the list of Great Schools for Business/Finance Majors, Great Schools for Computer Science/Computer Engineering Majors and Great Schools for Psychology Majors.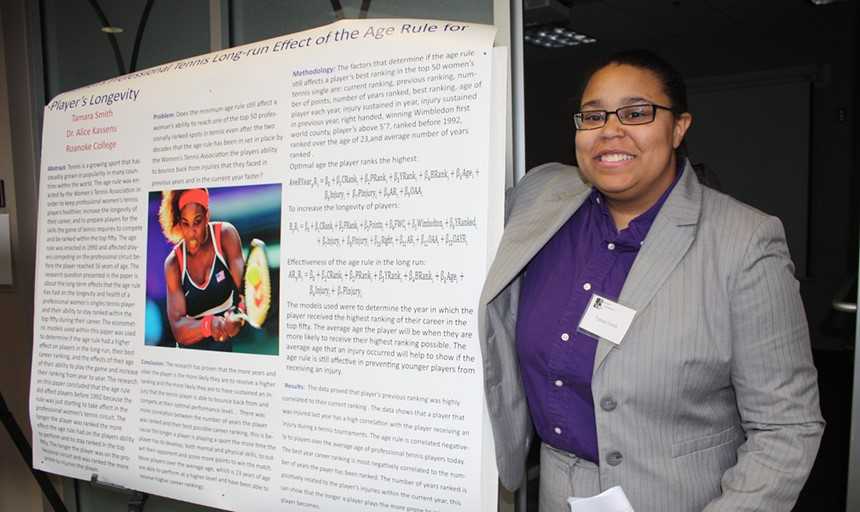 For Tamara Smith, declaring a business information systems concentration was an opportunity to expand her knowledge of business information technology and databases.
Sample Course Offerings:
BUAD 218: Information Systems
BUAD 338: e-Business
BUAD 438: System Analysis & Design

View all courses
Hard Work, Internships Lead to Data Analysis for Navy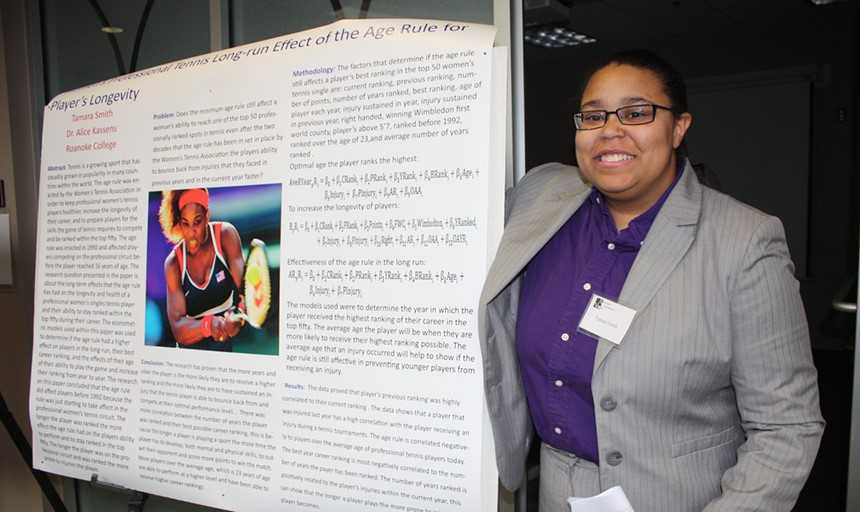 For Tamara Smith, declaring a business information systems concentration was an opportunity to expand her knowledge of business information technology and databases. During her time at Roanoke College, she was able to complete two internships that eventually helped her get to a job with the United States Navy. "My concentration gave me the ability to understand how data works and how to analyze a database so that I could extract data," says Smith. "I am still working with vast amounts of data, but my mission is to make sure our planes are mission ready."
Certificate program gives students edge with Fortune 500 companies
Roanoke College offers a unique two-year certificate program that teaches students software skills attractive to top companies around the world.
It's called the Data and Econometric Analysis Joint Certificate Program with SAS, which stands for Statistical Analysis Software. The program teaches students to use SAS software, which is employed by major businesses and government institutions, including 93 of the top 100 listed on the 2014 Fortune Global 500, according to SAS. It provides the kind of real world learning that students need to compete for top jobs. SAS is a key word on resumes and is likely to draw immediate attention from employers. Jay Laramore'10, an analytical training consultant at SAS, helped Roanoke economics professor, Dr. Allie Kassens, implement the certificate program. "I think Roanoke could be a model on how to do it," said Laramore, explaining that SAS instruction typically is offered in graduate-level programs.
Student's Passion for Technology Leads to Business Information Systems Concentration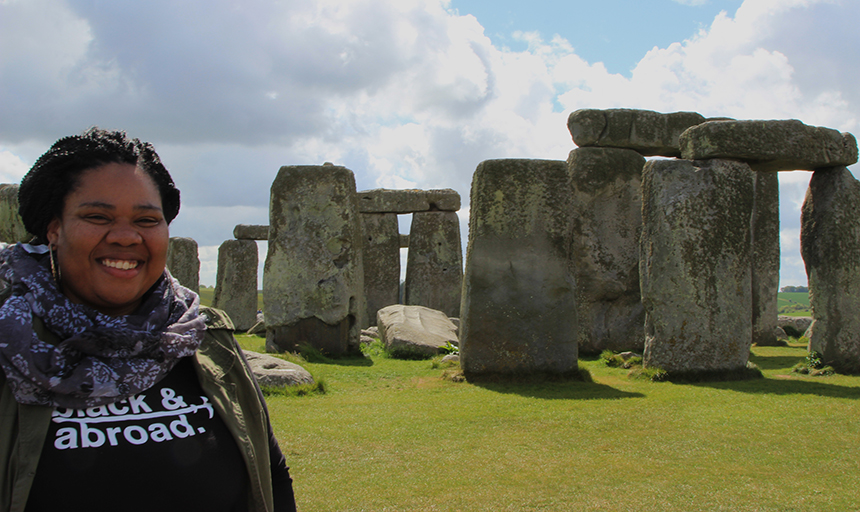 Robyn Mitchell has had a lifelong passion for technology that she has been able to explore at Roanoke College. "That passion coupled with my dream of one day owning my own business through entrepreneurship led and inspired me to declare a concentration in Business Information Systems," says Mitchell. "All of this experiential coursework, I believe, has provided an excellent foundation for what is to come after graduation." Mitchell hopes to one day serve as an IT consultant and own or operate a consulting firm."