Health and Physical Education
Especially popular with students who wish to teach and coach at the elementary, middle or high school level, health and physical education ensures your eligibility for Virginia's licensure in teaching Pre-K thru 12th grade health and physical education.
By studying health and physical education, you'll build an understanding of the physiological, mechanical, psycho-social and developmentally appropriate principles of teaching, and you will develop the communication and evaluation skills needed to teach at the primary and secondary levels.
Through site-based observation and teaching practicums, internships and student teaching, you acquire the tools necessary to become an effective educator. You'll also have opportunities to conduct research and participate in on- and off-campus service learning.
We offer a major in health and physical education.
Our students go on to promising careers.

Professor Michael Maina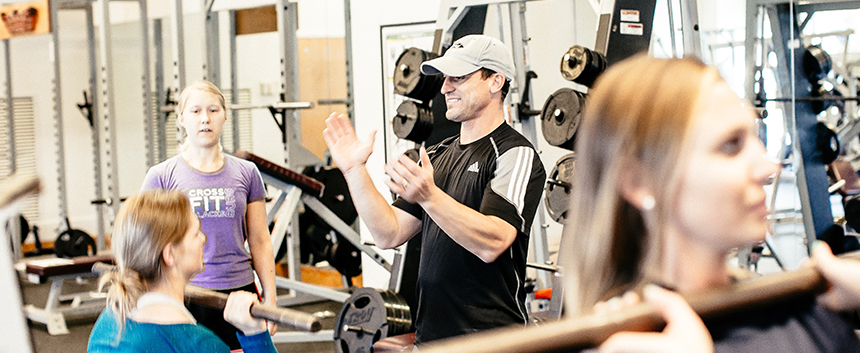 Dr. Michael Maina teaches future physical education teachers at Roanoke College. He may lecture on healthy eating habits one day and participate alongside students the next day, modeling examples of ways that they can interact with their own classes when they become teachers.
Maina came to the college after years as an elementary school physical education teacher and as a professor at North Carolina's Methodist College and Valdosta State University in Georgia. Maina, also a certified strength and conditioning specialist, believes in the power of physical fitness.
Health and Physical Education (HPE) majors understand that knowledge and application are the best weapons in the prevention of childhood obesity and can provide individuals with a lifetime of health and wellness.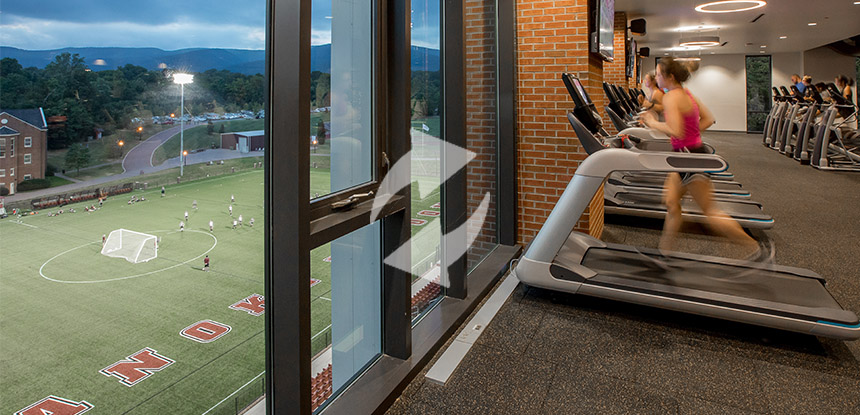 The Cregger Center is the Home of Health and Physical Education
See it in Virtual Reality Video
When viewing with a phone or tablet (recommended, requires Youtube app), hold the device out in front of you and turn your body to look in all directions. When using a desktop computer, click and drag the mouse inside the video to look in all directions.

View on Mobile (requires YouTube app)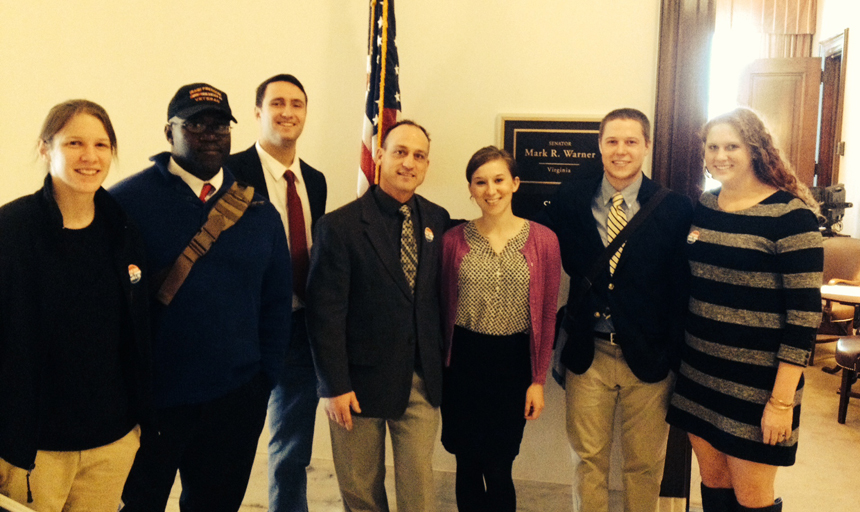 Five students and Dr. Michael Maina visited Washington D.C., as part of SHAPE America's SPEAK Out Day events.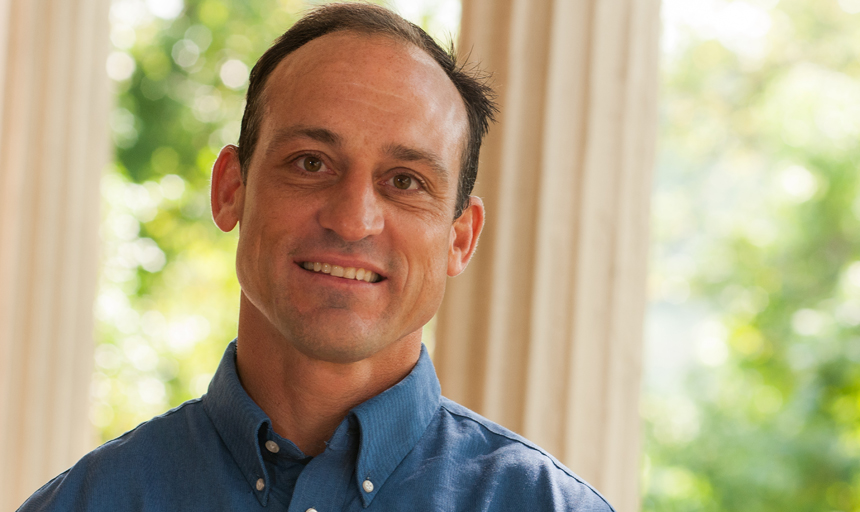 Dr. Michael P. Maina won the Virginia College/University Physical Educator of the year award. Mary Kelly won Outstanding Woman Student Athlete and Jacob Brabham won Outstanding Physical Education major of the year.
Sample Course Offerings:
HHP 200: Foundations of Movement
HHP 207: Health Fitness Concepts & Applications
HHP 305: Adapted & Developmental Physical Education

View all courses
Roanoke team lobbies Capitol Hill legislators for health and physical education support
Roanoke College professor Dr. Michael Maina and five Roanoke students visited Washington, D.C., to advocate for legislation to support health and physical education in schools and restore federal funding for vulnerable programs. Roanoke students, Jake Brabham, Damon Daniels, Ray Dougherty, Candice Fisher and Kailey Sitzberger, all health and physical education majors, met face-to-face with lawmakers to help ensure that health and physical education are included in the federal education law which is up for reauthorization in Congress.
"It's teaching our students how to be advocates for our profession," Maina said. "They're going to be the future."
Pi Lambda Phi Fraternity in conjunction with the Center for Leadership and Entrepreneurial Innovation host an evening with Coach Ken Carter.
This event is open to the public. Complimentary tickets are required.

Date | Time: Thursday, October 14, 2021 | 7:30 PM
Location: Cregger Center, Cregger Arena
Christopher A. Haines, MD, MA will discuss his experience with the pandemic including his most recent books: Covid-19 Essays from the Front: the First Six Months, and the follow up, COVID-19 Essays from the Front: the Second Six Months.
Date | Time: Tuesday, November 9, 2021 | 7:00 PM
Location: Virtual Zoom Webinar (registration required)