360° Virtual Reality Video—It's Just Like Being There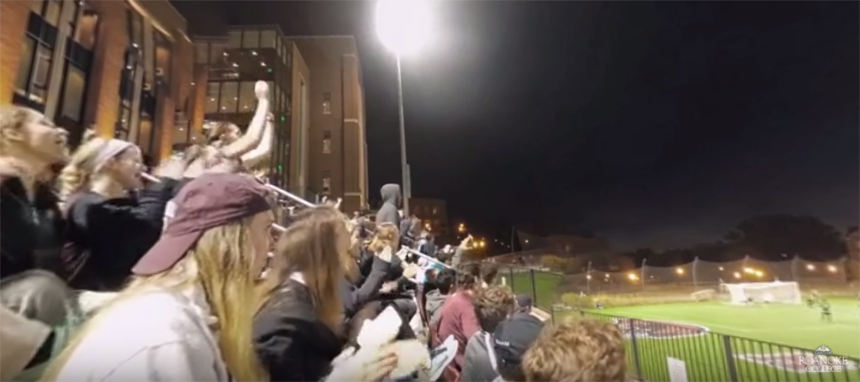 Peer over the edge of famed McAfee Knob, an overlook near campus. Stand in the middle of the Front Quad and take a look around. Venture inside to visit a couple of classes. Then, see the brand-new Cregger Center, and check out Game Day from both the field and the stands.
When viewing with a phone or tablet (recommended, requires Youtube app), hold the device out in front of you and turn your body to look in all directions. When using a desktop computer, click and drag the mouse inside the video to look in all directions.


The New Cregger Center
Mobile (requires YouTube app) Desktop
Roanoke College in 360°
Feel like you're part of the action.
Take the Next Step
Visit Campus on a Weekday or Saturday- When you visit for a tour, do more than that-eat in the dining hall (students rave about our food); attend a class or two; talk to a professor, perhaps a coach, and, of course, as many different students as you can.
Attend a Visit Day Program-Attend one of our open house events, where you can speak with admissions staff and Roanoke students as well as compare notes with other students who, like you, are looking for the right college.
Apply- Our admissions process is like the education we offer: highly individualized. Each application is considered individually and holistically. In reading applications, we strive to know each student, just as we strive to know each student who enrolls.