About
Your left brain likes us, too.
U.S. News & World Report says we are really up-and-coming.
According to U.S. News & World Report, Roanoke College ranks #4 among national up-and-coming liberal arts colleges.
The Princeton Review thinks our Blue Ridge campus is gorgeous.
In 2012, The Princeton Review rated us one of the top 20 most beautiful college and university campuses in the country.
Forbes Magazine puts us in the top tier of colleges in America.
Forbes Magazine's 2015 annual review of American colleges and universities included Roanoke as one of the colleges in the top 10%.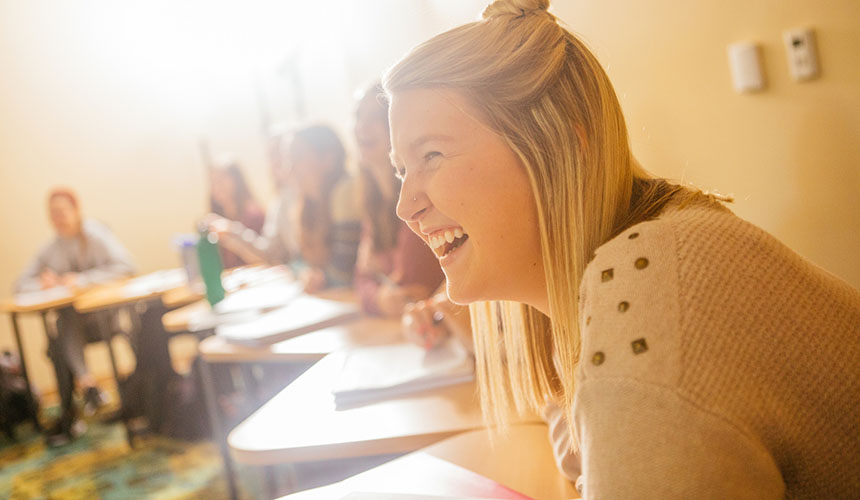 Creating your own life plan is what sets Roanoke apart
When you leave Roanoke you have a plan you're ready to live.
Working closely with you, we help you chart your path through college. We push you to challenge assumptions about the world and your role in it, building confidence and a strong sense of personal authority. Through experiences in and outside the classroom, you acquire the knowledge and skills you'll need to make a real contribution.
Giving you the tools to create and live your own plan is what distinguishes a Roanoke education.
See you soon, Maroons! Register today for Alumni Weekend. Roanoke College marks its 175th anniversary in 2017 and alumni from all over are planning to return home to campus to help celebrate this milestone anniversary. Many events are planned throughout the weekend and it's all capped off by a fantastic fireworks show on Saturday night.


Savannah Scott '17 has accepted a Fulbright study/research award to study at the University of Technology of Vienna, Austria. Scott, who is from Huntington, N.Y., is a member of the Honors Program and a biology major, with minors in chemistry and French. She will be studying water quality in Austria from October 2017 to June 2018.
Roanoke College is an independent, co-educational, 4-year liberal arts college. Founded in 1842, we are the second-oldest Lutheran-related college in America. We seek and welcome students of all races, creeds, nationalities and ethnic origins.