Student Life
24 hours may not be enough
Watch Video
Between interesting classes, great friends and tons to do, you'll wish every day was a little longer. Catch a day in the life of our campus.
Like home sweet home (but fewer rules)
Watch Video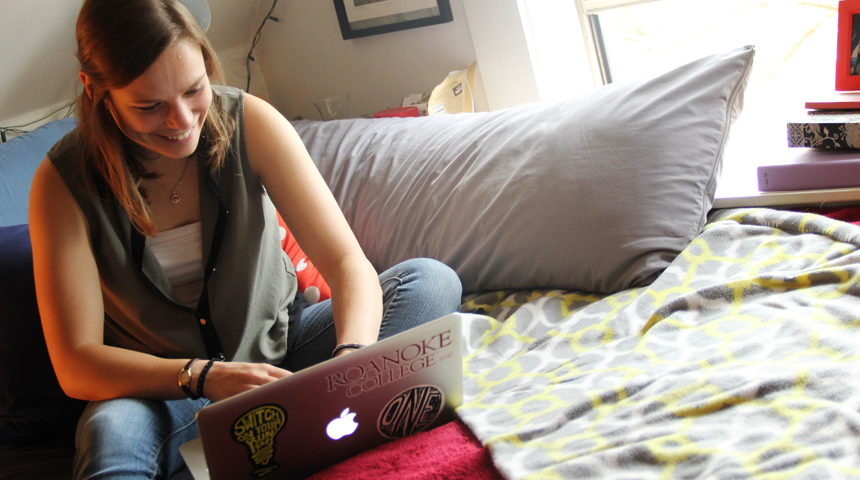 Don't take our word for it—see for yourself how fun and inviting dorm life is at Roanoke.
"I like to eat healthy and the Commons provides great fresh food and a wonderful atmosphere. "
Ryan Glascott '16
There are lots of things to do here
Bring your Imagination - it's pumpkin carving or painting time!
Sponsored by CAB.
Date | Time: Tuesday, October 25, 2016 | 5:30 PM
Location: Colket Center 1st Floor Atrium
Please come here Dr. Scotty Smith of the MCSP Department describe how cryptography (aided by concepts in math, computer science and physics) protects our data in our modern age!
Date | Time: Tuesday, October 25, 2016 | 7:00 PM
Location: Roanoke College, Massengill Auditorium
Dr. Robert Woodberry discusses how Protestant missionaries have been key contributors to democracy in Africa, Asia, Latin America, and Oceania.
Date | Time: Tuesday, October 25, 2016 | 7:30 PM
Location: Wortmann Ballroom, Roanoke College
Think of it as a treasure map
With a nice college town, a vibrant city and gorgeous mountains within minutes, fun is never far away. Learn more.