Environment Center Scholars Program
What is it?
A summer opportunity to work on an environmental research or community project with a faculty member.
Who can apply?
Any current student who is interested in environmental studies, in any major, and a continuing student
What topics could I work on?
Faculty and students will be paired based on mutual interest determined from the applications. Projects can be on a variety of topics that may or may not be tied to the Environment Center location. In the past students have worked on:
Wetland restoration

Carbon storage in local forests

Critical Zone

Conservation of a locally endangered plant

Greening transportation and parking

Stormwater management




Urban heat island effects

Wildlife ecology in suburban landscapes

Soil Ecology




Impacts of environmental restoration on biodiversity
Why should I apply?
To take a deep dive into an environmental topic, gain professional experience, and to be part of an intellectually curious group of environmental enthusiasts.

To help refine your interests, knowledgebase, and skills in Environmental Issues

To help distinguish yourself after Roanoke.
How to apply?
Complete the application and email it as an attachement to environmentcenter@roanoke.edu by 5 PM on the Friday before spring break.

Follow the directions on the application.

Faculty will evaluate applications and match student interests with opportunities.
More Details?
The dates and amount of work per week will depend on the needs of the project and the faculty member.

Students will be able to stay on campus during their program for no cost.

Depending on funding, stipends may be available for students.

Can be combined with a Summer Scholars or Fowler Scholars application.

Got a Question? Ask any of us: Drs. Collins, Hartman, O'Neill or Peters
Be an Environment Center Scholar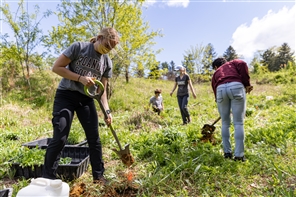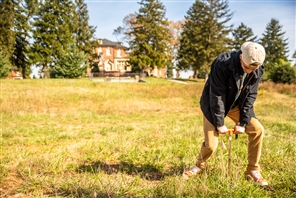 All are invited to RC Sustain, a group of staff, faculty, and students seeking to make the campus more environmentally sustainable.

Date:

October 12, 2023

Time:

12 - 1 p.m.

Location:

Pickle Lounge (Colket Center)

All are invited to RC Sustain, a group of staff, faculty, and students seeking to make the campus more environmentally sustainable.

Date:

November 9, 2023

Time:

12 - 1 p.m.

All are invited to RC Sustain, a group of staff, faculty, and students seeking to make the campus more environmentally sustainable.

Date:

November 30, 2023

Time:

12 - 1 p.m.

Location:

Pickle Lounge (Colket Center)