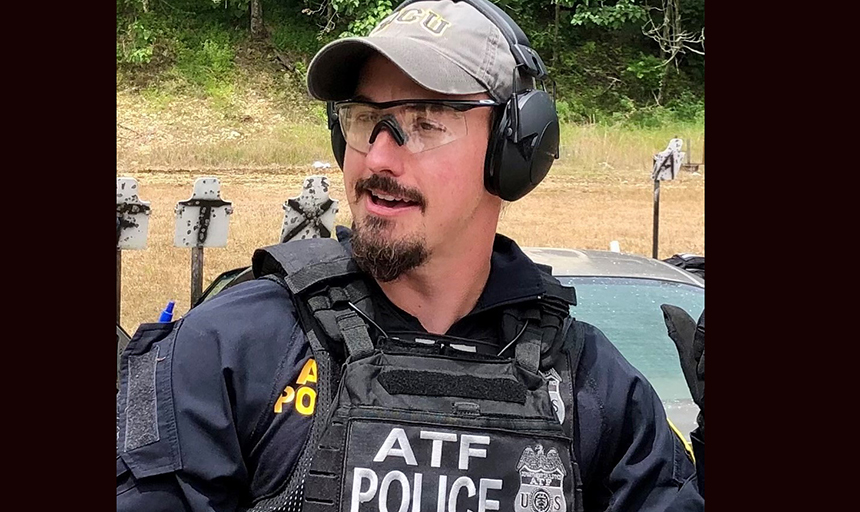 Adam Daniels photo courtesy of ATF Nashville.
Law enforcement community rallies around injured Roanoke alumnus
Roanoke College graduate Adam Daniels '08 was seriously injured in early October as part of his work with the Bureau of Alcohol, Tobacco, Firearms and Explosives (ATF). Daniels and other ATF agents were serving an arrest warrant on a suspect in Nashville, Tennessee, when the situation quickly escalated into an intense shootout. Daniels was critically wounded.
A story posted on WRKN-TV's website on Oct. 25 reported Daniels was improving but still hospitalized from his injuries. "Agent Daniels is just an outstanding person. He's loved by everyone within ATF," Mickey French, special agent in charge of the Nashville Field Division, told WKRN.
Daniels participated in a panel discussion of Roanoke College alumni in law enforcement in the spring of 2021 to help students learn more about working in the field. In that virtual gathering, he advised students to make the best of their situation and work hard no matter what job they have at the time.
Daniels' colleagues and friends have created a support fund to assist Daniels and his family. The Roanoke College community sends best wishes for a full recovery to Daniels.