More than 100 ways to get involved, get outdoors and get connected.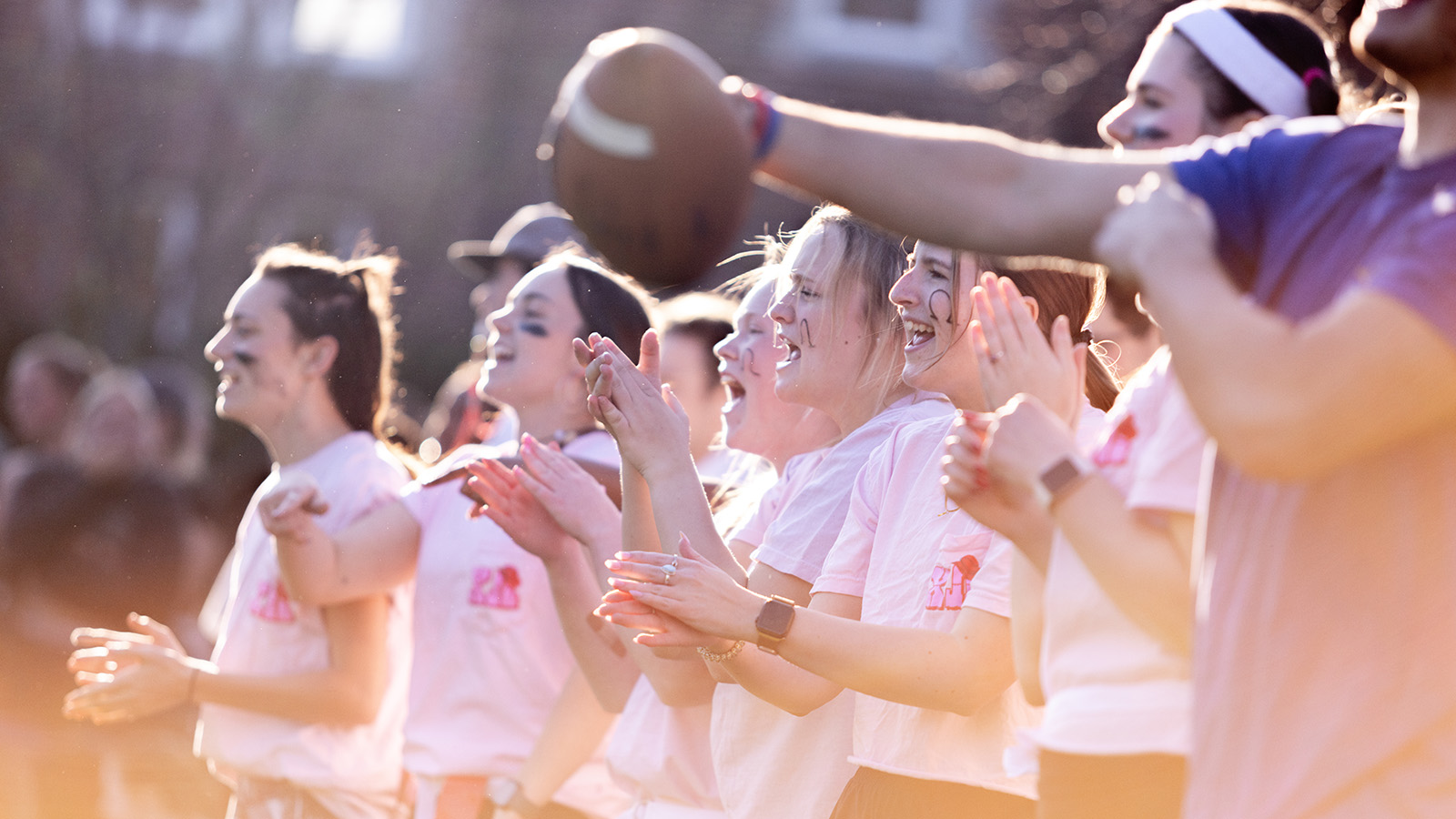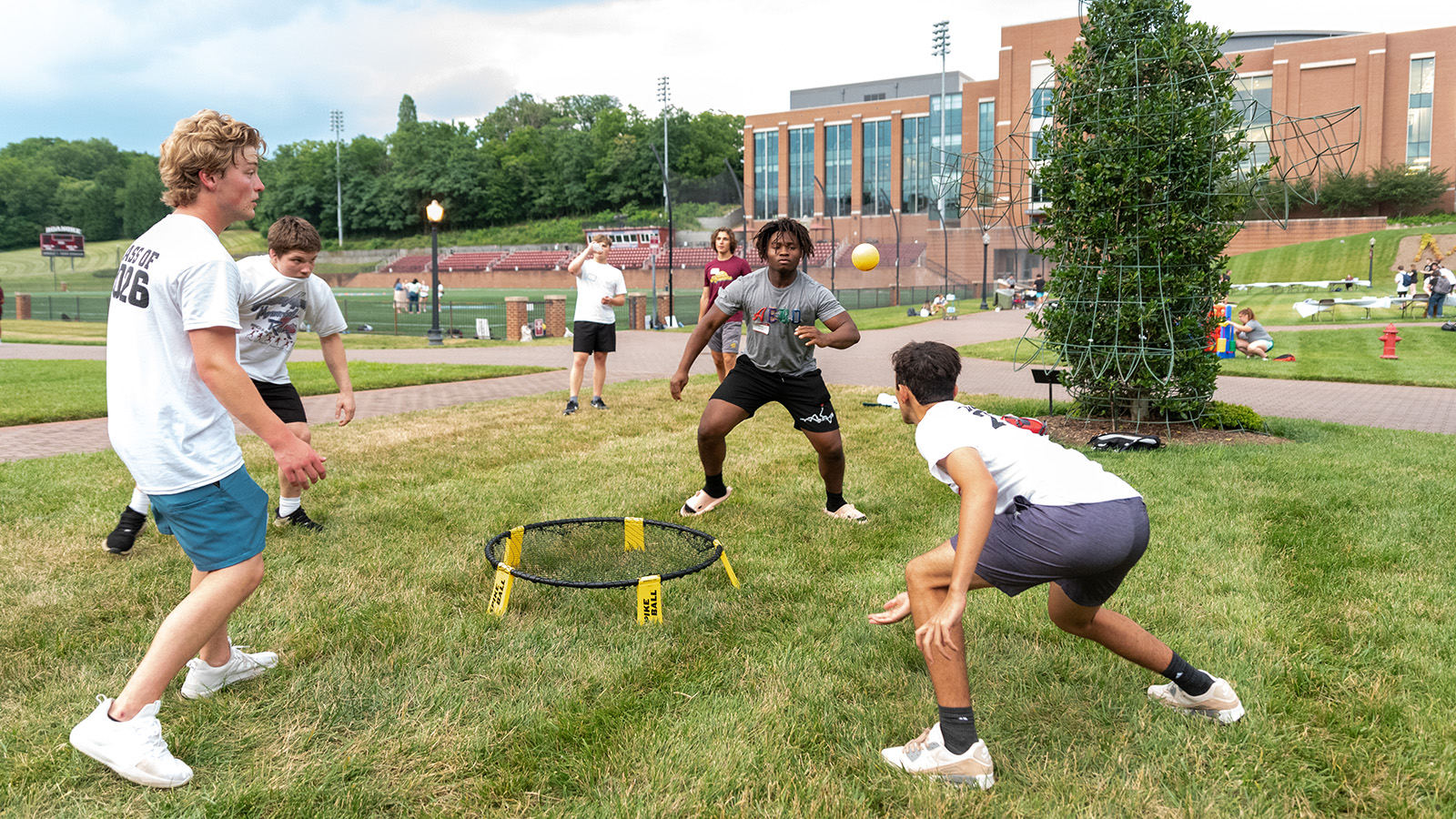 Roanoke is a residential college where most students are required to live on campus for all four years. We believe that being embedded in the campus community as a resident allows you to build quality relationships with other students, faculty and staff, and to truly become part of the campus culture.

Our dining options range from fresh grab-and-go favorites to a menu of homemade items, curated by our campus chef, that change daily for breakfast, lunch and dinner.

Plays, films, lectures, performances, athletic events, social events, outings—there are dozens of activities at Roanoke each week.

If you're planning a visit to Roanoke College, you'll find a beautiful campus in a classic college town, with a vibrant city and beautiful countryside just minutes away.

At the heart of student life are the Cregger Athletic Center and Colket Campus Center.

With more than 140 clubs and organizations, 27 varsity and club teams, eight fraternities and sororities, and five religious groups, there's something for everyone at Roanoke College.

Join us and make a difference in your community.

We're a very active college community. More than half of Roanoke students participate in athletic and outdoor activities.

At Roanoke College, these adventures are right at your doorstep. Our region is ecologically unique and rich with outdoor activities that are second to none.

While Roanoke College is the second-oldest Lutheran college in the nation, we're never sectarian in our outlook, welcoming students of all faiths and creeds.

College is your home away from home, and we work hard to help you stay healthy and well while you are part of our community.

The safety and welfare of the Roanoke College community is paramount. Salem and the Roanoke Valley are strong and safe communities where students are welcomed.
24 Hours May Not Be Enough
Between interesting classes, great friends and tons of activities, you'll wish every day was a little longer. Catch a day in the life of our campus.
Roanoke College is dedicated to improving the quality of life for students of multicultural backgrounds. We strive to help those students excel academically and socially within a welcoming and comforting environment. Through diverse educational, cultural and social programs, we're building a more diverse community of students.
Fintel Library closes at 8 p.m. on Reading Day, but don't fret. Join us in Lucas 125 for an extended study hours space!

Date:

December 9, 2023

Time:

8 - 10 p.m.

CAB presents a Holiday Fest

Date:

December 9, 2023

Time:

6 - 8 p.m.

Location:

Colket Center - Pickle

Roanoke College Hillel is hosting a Hanukkah party!

Date:

December 9, 2023

Time:

6 - 9 p.m.

Location:

Wortmann Ballroom