Parents
As a college president and father of three sons, I know that your child's choice of school is key to who they will become and the lives they will lead.
If the fit is right, your child will flourish—they'll challenge and find themselves, and build the knowledge, skills and drive they'll need to go out into the world and lead meaningful lives. There are more than 4,000 institutions of higher learning in the United States, each with its own unique character and strengths. Helping your children find the right school is an investment in their future pursuits. For Roanoke, recruiting the right students is essential to our serving as an exceptional academic institution.

We believe that college is a central and critical tool in the development of students' passions. We see the role of Roanoke as providing the time and freedom for them to explore and find their calling, deepening that commitment, and building the practical skills they'll need to go out into the world and live what they love. Everything we do as a college—our mentoring culture, the array of real-world experiences we offer, the engagement of alumni in career coaching and networking—is designed to help our students find, build and be prepared to live their passions.
If this sounds like an environment that's right for your child, I invite you to come visit and see how we deliver on our promise.
Michael C. Maxey
President
Parent Resources
Returning Student Deposit Information
Deposits for returning students are due March 1. Payment can be made online by credit card or by mailing a check. Get the details on deposit amounts, paying tuition through Parent Access, refund policy, paying by check and more.
They're in good hands
Whether students come here with a deep interest, or are still searching, we help them find their path and prepare them to live what they love. Like you, their Roanoke family-peers, professors, staff and alumni-will challenge and encourage them, help them prepare for a career and take pride in their success.
Historical and Cultural Virtual Tour
Learn about our roots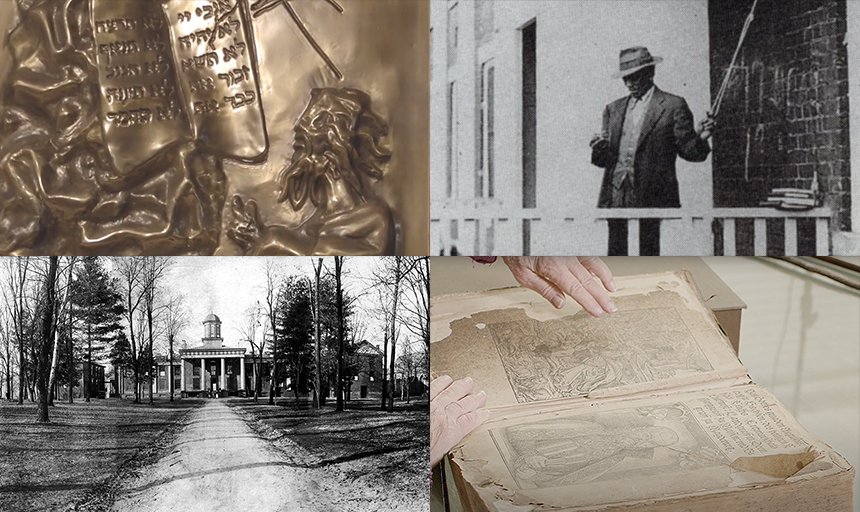 As it is with any historic institution, Roanoke College's past is tied to its present and future. Thanks to this new and immersive virtual tour, it's easier than ever to learn about the history and culture of the College. You'll take a journey through nearly 180 years of history, including major events, the evolution of buildings on campus, the artwork we have on campus, how student life has changed over the years, and the groundbreaking research that's leading to important discussions about our past.
"Roanoke College is a treasure, and when you have a treasure, you want to share it with other people," President Michael C. Maxey said about the tour.
Click the button below to open our treasure chest.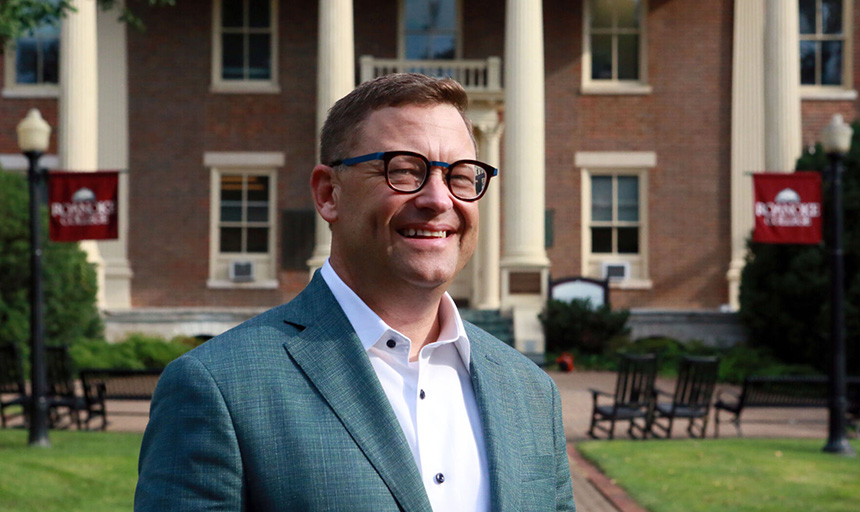 In an interview with Luke Weir of The Roanoke Times, President Frank Shushok talks about his new role as Roanoke's new president.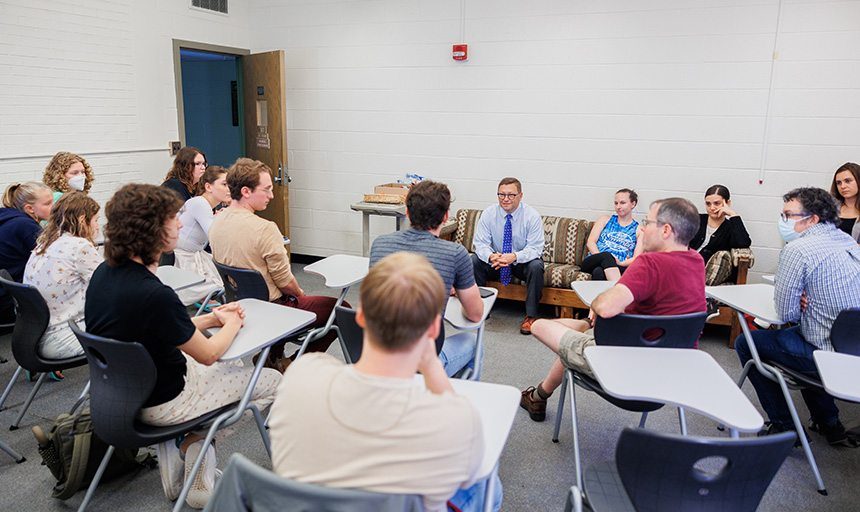 Roanoke College's competitive Summer Scholar Program gives students hands-on research experience and poises them for post-graduation success.
More than 85% of our students receive merit or need-based financial assistance making Roanoke more affordable than you might think. Learn more.
Who thrives at Roanoke?
While many different students come here, we've found that four types do especially well. If any of these describe your child, Roanoke may be a great fit. You might find more than one describe your child.
Focused Achievers

Focused Achievers enjoy learning and take pride in academic accomplishment. If you're a Focused Achiever, you'll do really well at Roanoke. With small classes, a vibrant Honors program, and opportunities to do research as an undergraduate, you're given the tools and encouragement you'll need to excel. In our close-knit community, you'll gain the recognition you might miss in a large school. With support from faculty, most Focused Achievers get into good graduate programs immediately after Roanoke.
Video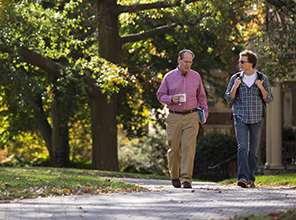 Up-and-comers

Something clicks for Up-and-comers in high school-it might be a great teacher, a sport, activity or cause they care about, or a career they want to pursue. Seeing what they want and are capable of, they start to shine. If this sounds like you, you could really take off at Roanoke. Professors and staff will work closely with you to help you recognize your talents, challenge yourself and build the skills, experiences and confidence you'll need to succeed in a career you love. With grit, tenacity and a strong work ethic, Up-and-comers turn into rising stars at Roanoke. When they graduate, they often prove to be our most successful and loyal alumni.
Video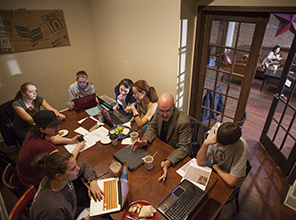 Seekers
Seekers are often inquisitive, creative thinkers. They may have many interests, but haven't found one yet that truly excites them. If you think you're a Seeker, Roanoke is a great environment for you. With a wide range of courses and activities, you're likely to find what you've been searching for. Our faculty are great talent spotters, and will work with you to help you identify your true passion, and then run with it.
Video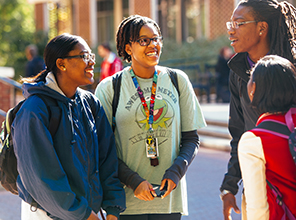 Connectors
Connectors are natural networkers who seem to know everyone, get involved in many organizations, and get things done. If Connector describes you, you'll probably be drawn to the family atmosphere of Roanoke on your first visit. Small classes, supportive faculty and staff, and a friendly atmosphere, will help you thrive here. Through group work in academics, athletics and organizations, you'll find many opportunities to build leadership and networking skills.
Video
Internships for every interest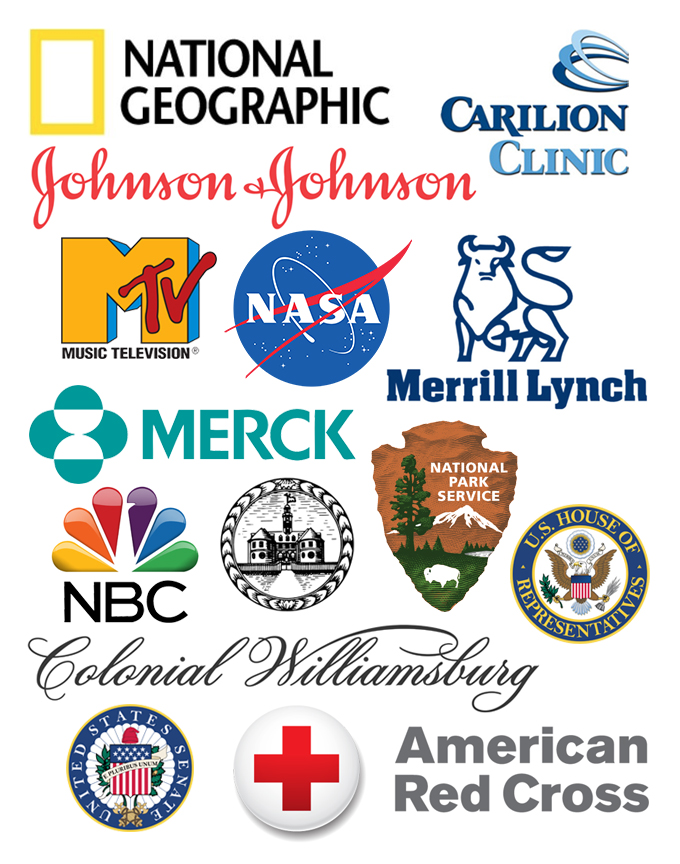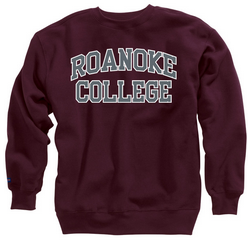 Wear it with pride
At the beach, on a run, around town—Maroon gear spreads the word-Roanoke is a great school!