Academics
We take passion seriously. Passion shapes meaningful lives. It leads to positive change. It influences others. If you come here, we'll help you find yours.
Through a whole-person approach to education you'll explore the world from intellectual, physical, creative, social and moral perspectives. You'll find what you love, and join a community of scholars who share your interest. You'll deepen your connection in research and intensive study. Through real world experiences, you'll apply your knowledge to current issues, and develop practical skills that will help you in your career.
Does this sound like what you're looking for? Take our quick quiz and find out if Roanoke is right for you!
Minds at work
Watch Video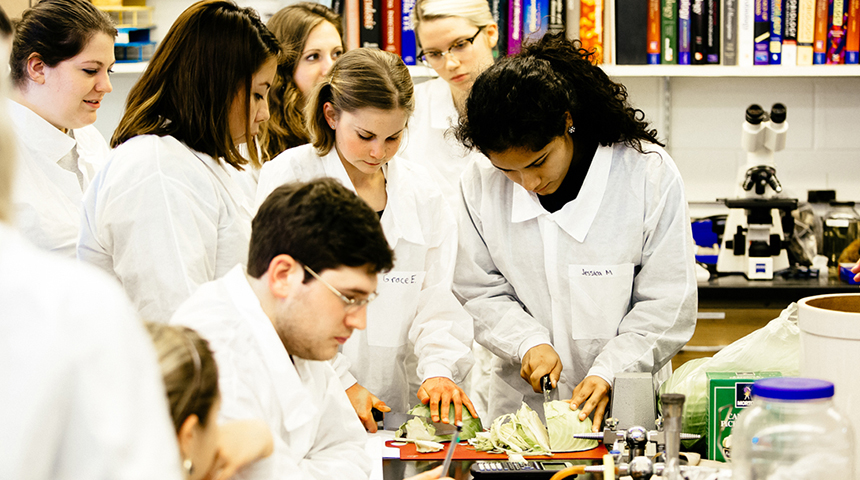 Experience first-hand the challenge and excitement students find studying at Roanoke.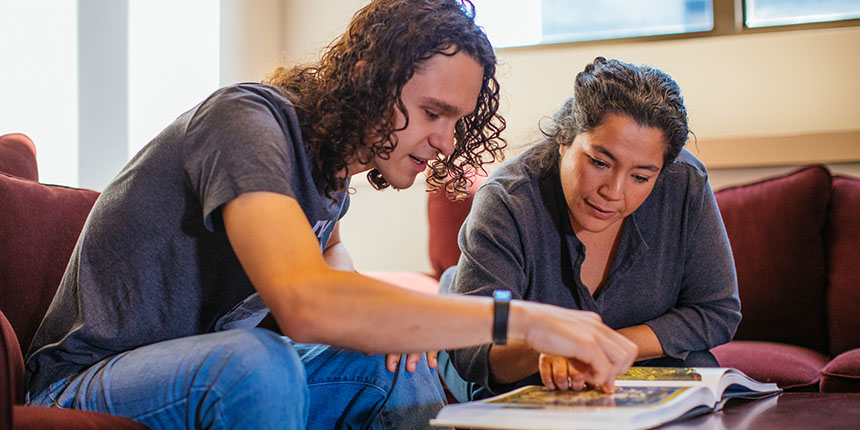 Do you know what you want from life?
When you graduate from Roanoke you will.
To us, the goal of a good education is more than a degree, it's completing the puzzle that is you. At Roanoke, we help you put the pieces together to understand who you are and how you relate to the world.
From day one, you and your advisor will begin to create your own personal plan. In the courses you select, you'll challenge assumptions, broaden your perspective, and gain confidence in your ability to make smart decisions for yourself. You'll find your passion, and through experiences inside and outside the classroom, build the skills and determination to live what you love.
96 places to find your calling
Roanoke offers a wide range of popular majors, minors, concentrations and pre-professional programs.
Teachers who care about your future
Watch Video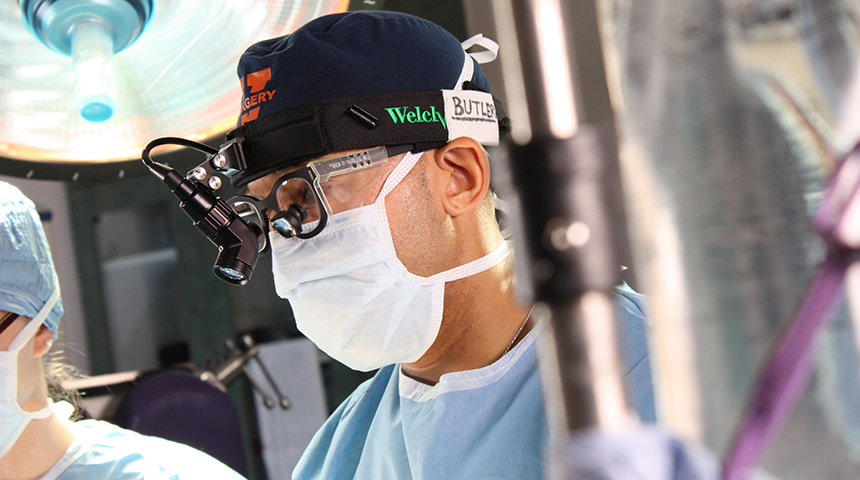 At Roanoke, professors are equal parts teacher and coach. In class, they'll inspire and challenge you. Outside of class, they'll help you dig deeper, work through issues, and pave your path.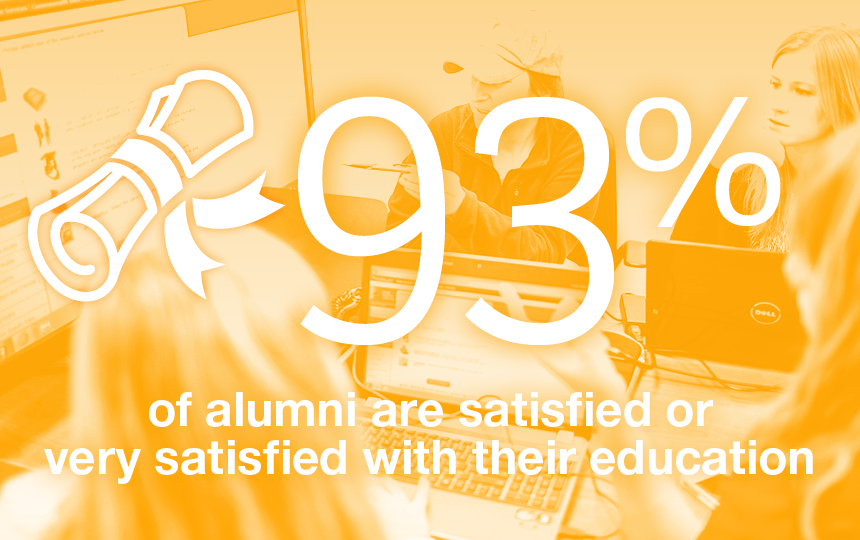 A refreshing change of perspective
We know students learn more in courses focused on topics they actually care about. In our core curriculum, you'll explore fundamental concepts and apply them to current issues through subjects that interest you. These include "Computing and the Mind," "A Study of American Film," "First Contact: Native Americans and Europeans," "Tropical Marine Biology" and "Digital Media: Manipulation for Good and Bad."
While you explore interesting core curriculum topics, you'll build practical skills in writing, speaking, critical thinking, quantitative reasoning and collaboration that employers say they look for in new hires. Our core curriculum is unique among colleges in the country. It is one of the reasons that U.S. News & World Report ranks us among the top five up-and-coming liberal arts colleges in America.
"Millennial college students often crave a great understanding of how their coursework relates to the real world. To tackle this problem, Roanoke College has developed the Intellectual Inquiry core curriculum."
Jennifer Patterson Lorenzetti, Recruitment and Retention in Higher Education
Now put it into practice
Maggie Anderson/Internship
During the Lutheran College Washington Semester program, Maggie Anderson interned for Senator Mark Warner, then parlayed that experience into a job as one of Warner's Congressional staffers on Capitol Hill.
Nick Wright/Research
Chemistry major Nick Wright has done the kind of research students at most schools don't get to do until graduate school.
Rebecca Ellis/Service work
Since freshman year, Rebecca Ellis '15 has served meals, washed dishes and painted walls at Samaritan Inn, a day shelter for the homeless in Roanoke, Va. Her work exemplifies service learning at Roanoke College. "Just getting off campus and into the community has helped my career path," she says.
Katie Holland/Study abroad
During May Term, Katie and her classmates traveled to the Middle East, studying the connections between Jesus' teachings and the land of Israel. From Caesarea on the Mediterranean, to Mt. Carmel and Megiddo, through Galilee and down the Jordan River Valley to Jerusalem, they experienced first-hand where major events in the life and teaching of Jesus occurred.
Ian LeViness/Creative work
Inspired by the HBO series "Game of Thrones," Ian used his creativity to compose the page-turning novel "Twilight of an Empire." The novel is set in a medieval world, where 10 characters are challenged with protecting the war-torn realm of Gwyneran and starting a new world order.