Honors Program
A community of passionate learners
Our Honors Program is designed for students who want to challenge themselves in and outside of the classroom. If you've already shown strong performance in academics and extracurricular activities, Honors may be the perfect environment for you. You'll be part of a community of people like you who are pursuing their own academic growth and making significant contributions to their disciplines and the greater community.
Only 40–50 incoming freshman are chosen for our Honors program each year. More than 80% go on to grad school, including institutions such as Cornell, Emory, UC Davis, Virginia Tech and Wake Forest.
Key Honors Program components:
Your Distinction Project Will Set You Apart
Nationally unique financial support and long-term mentoring to help you to design and complete a year-long project, such as these recent project proposals: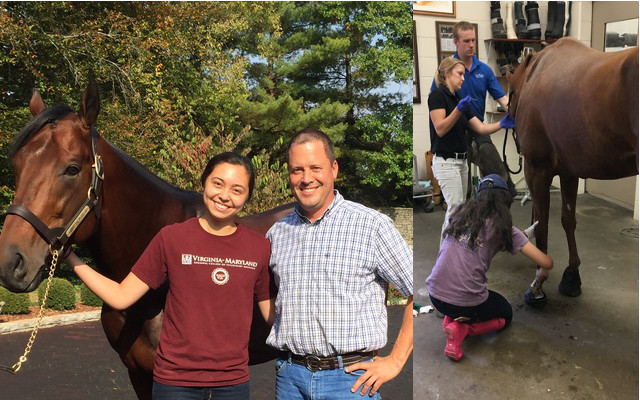 Holly Morrison '18 directed her love of animals and dream of being a veterinarian into a Distinction Project focused on equine pressure ulcers, or bedsores. Through an internship at an equine hospital and an independent research project with Dr. Meg Steinweg in the Biology Department, Holly characterized the bacteria found on the skin of horses with and without bedsores in order to help vets better assess equine skin infections and design more effective treatments. Holly is currently enrolled at the Virginia-Maryland College of Veterinary Medicine pursuing a PhD in Biomedical and Veterinary Sciences.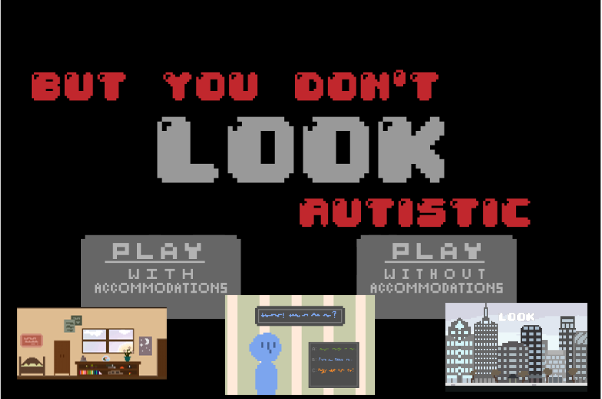 Hannah Bear '18 wants to change the public's perception of autism. As a part of her Distinction Project, Hannah developed a storyboard proposal for a video game about a day in the life of an autistic person. Through this game, which features experiences from everyday life, like getting dressed and visiting the library, she hopes to build understanding and empathy among non-autistic people for the autistic experience. Hannah is currently enrolled in graduate school at the University of Maryland.
Daniel Ayers: The Folk Storyteller
Watch Video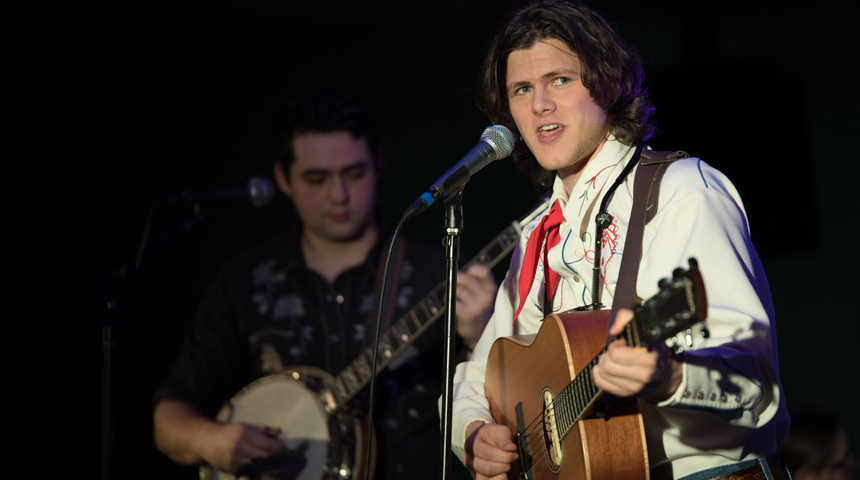 Honors student channeled his love for folk music into his academic work, which opened the door to earning a Fulbright Scholarship to study in Scotland.
Kaitlyn Bell
Watch Video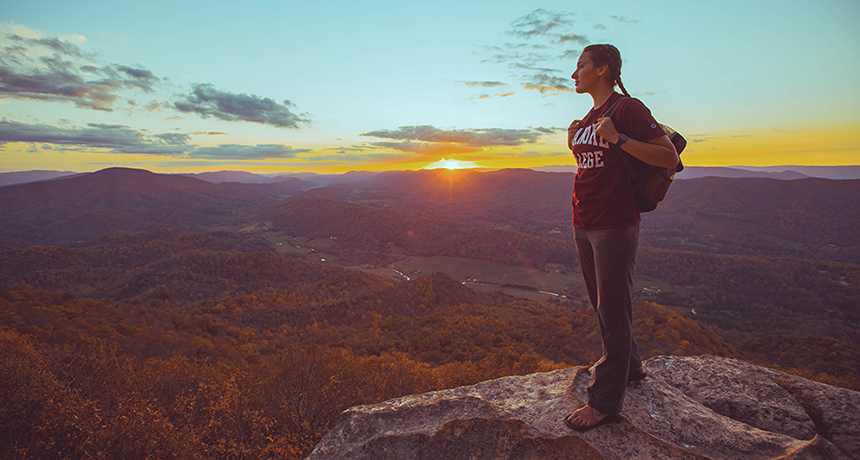 Kaitlyn was a Spanish major who is passionate about language, travel, teaching and the outdoors.
"For me, the most valuable parts of the Honors Program were the friendships and community I found. Living together in honors housing played a large part in this, as did the gen ed classes that we took together freshman and sophomore year - having built-in study buddies who all lived in my building was really nice!"
Honors Program alumnus/a, Class of 2018
Honors Core Courses
Your Honors Core Courses move you beyond the traditional classroom and put you in contact with those whose lives influence your understanding of today's critical issues.
Honors Distinction Project
Your Honors Distinction Project allows you to meld your knowledge and passions through a yearlong project that goes deep into an issue you care strongly about. The mentoring and financial support you'll receive will help you stand out to graduate/professional schools and employers.
Honors Portfolio
Your Honors Portfolio presents your talents, skills and experiences in a way that sets you apart from the competition when applying for jobs, fellowships, scholarships and graduate schools.
Honors Involvement
As an Honors student, you'll be an active participant in campus and community events and opportunities for volunteer work - both local and global.
Honors Social Connections
Through orientation and the Honors freshman retreat, Honors trips and events, and the option of Honors Housing, you'll form strong personal friendships and bonds that encourage you to go beyond, to leave your mark, and to take full advantage of all that Roanoke has to offer.
Contact
If you would like more information about joining the Honors Program during or immediately following your first year, please contact the Honors Program Director, Dr. William Brenzovich.