10 Reasons to Choose Roanoke
Roanoke College is much more than a place to start a career — it's a place to explore what matters to you, learn where you fit in the world and design a life with meaning and purpose. This is your place to find a community that champions potential, providing innovative academic programs and transformative educational experiences. There are many reasons to choose Roanoke. Here are a few that we like best: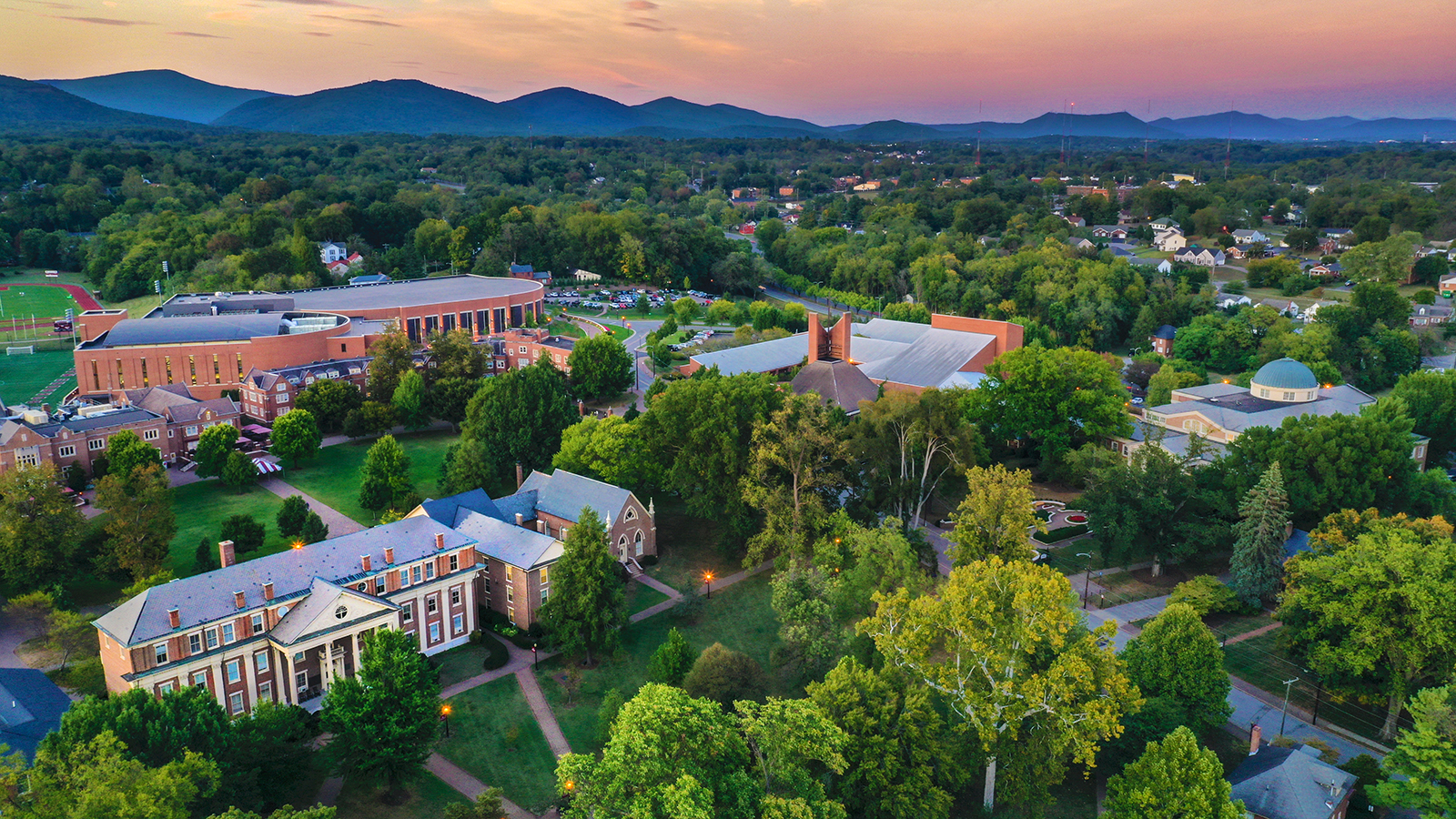 1. We utilize an innovative curriculum that will enrich your life and college experience.
We don't rest solely on our tradition. We boldly look to the future. Our Intellectual Inquiry curriculum teaches you how to use the knowledge and methods of different disciplines to approach problems in the real world.
2. We award millions in merit scholarships each year.
With more than four out of five Roanoke students receiving grants and scholarships, the cost of a year at Roanoke is more affordable than you'd think. We are generous with merit awards to talented students, even if your family has a six-figure income.
3. We give you the chance to travel around the country and the world as part of your studies.
Roanoke College is partnered with more than 300 schools on six continents for semester- or year-long study abroad options, as well as two faculty-led semester programs per year. Study abroad is for everyone.
4. We produce top national scholars.
Undergraduate research, a rigorous honors program, summer programs at Oxford, Phi Beta Kappa, Fulbright and Truman scholars — if you're a hard worker, you can really shine here. Internships, research, creative works, service learning and study away will help you build your personal resume.
5. We help you plan your future and find your PLACE.
Through our dedicated, on-campus center for Purpose, Life And Career Exploration (PLACE), our staff help you combine your passion and talents to chart your own life path.
6. We enable a culture of mentorship through dedicated faculty and counselors that guide you as you explore your ambitions.
Our Maroon Mentors program pairs our 15,000-strong alumni network with our students to enhance student connections to high-value careers and lives with meaning and purpose. And you don't have to wait to get started. Get paired up as early as freshman year to begin exploring and charting the course to what's next. Our faculty and advisors ask questions, give you opportunities and help you find the answers.
7. We attract talented athletes from across the globe.
One in four students is an intercollegiate athlete, competing in one of our 23 NCAA Division III programs, including our brand new wrestling and men's volleyball programs.
8. We provide the best fitness experience on campus or off.
On top of our varsity athletic programs, we offer world-class fitness facilities, club and intramural sports, and our Outdoor Adventures programs to help you stay active and fit. Learn about yourself and find your place on the court, track or in the great outdoors.
9. We have a curated dining menu from our campus chef.
This isn't your run-of-the-mill cafeteria situation — Chef Matt is the real thing. The menu at Sutton Commons offers an exceptional variety of choices that change daily whether you visit for breakfast, lunch or dinner. Need to eat and run? There are fresh, grab-and-go favorites available at The Cavern, Freshens and Rooney's Brews.
10. We've got the best neighbors and mountain views.
Roanoke College students don't have to travel the world to seek world-class adventures or meaningful connections. Our region is ecologically unique and rich with outdoor activities that are second-to-none. The Roanoke Valley community is diverse and welcoming. Our students participate in the rich experiences the Roanoke Valley has to offer, and community members participate in the life of the College through lectures, athletic events, and artistic exhibits and performances. We've also built relationships with businesses, government agencies and nonprofits to provide our students with internships and service-learning experiences to support and strengthen community organizations.