Campus Activities
Plays, films, lectures, performances, athletic events, social events, outings—there are dozens of activities at Roanoke each week.
So much fun we do them every year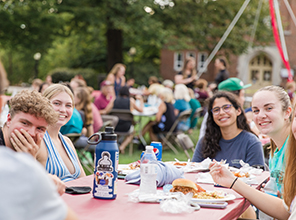 FOTQ
FOTQ (Friday on the Quad) happens every Friday of first semester, as long as the weather permits. FOTQ brings students, faculty and the whole campus community together for a barbeque-style buffet to celebrate good weather, food, entertainment and friends.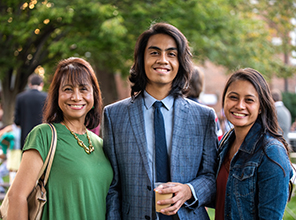 Family Weekend
Family Weekend is a chance for families to visit and see what life is like at Roanoke College. They can attend classes, meet with their academic advisor and discuss internship and mentoring opportunities with Career Services. Of course, there are lots of fun things to do — enjoy BBQ buffet at Fridays on the Quad, see Maroons sports in action or participate in dozens of campus events.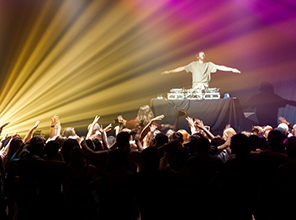 Fall Concert
In 2019, B.o.B played a memorable concert in Bast Gym for almost 800 students. Over the years, popular artists like Kanye West, John Mayer, John Legend, Kelly Pickler, COIN, Wale and Asher Roth have also played on campus. In 2016, Wacka Flocka Flame played a legendary concert with almost 1,300 students in attendance.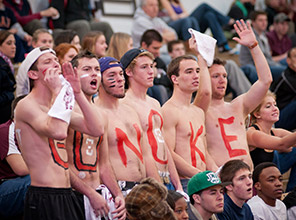 Maroon Madness
The annual Maroon Madness event kicks off the basketball season. The basketball team members, coaches and staff are introduced. Then, the fun and games begin with relay races, dunking contests, three-pointer contest and half-court shot, with awesome prizes for the winners. Free t-shirts are handed out to the first students in line.
History Homecoming
The History Department helps us celebrate the college's history. Faculty, staff and students dress up in period attire during the day and at night, there is a party on College Avenue with a bonfire and karaoke.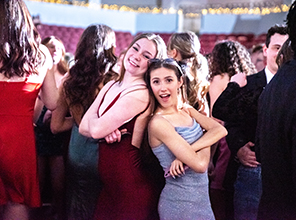 President's Ball
The President's Ball is a semi-formal event held every November that allows the whole campus community to get together and have a little fun. The event features several live bands and DJs, great food, and a cash bar. The event inspires students to dress up and come for a magical night of music and fun.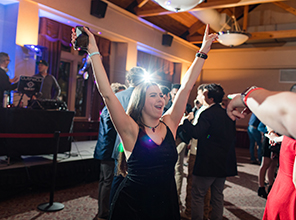 The 100 Days Party
The 100 Days Party is an event that is held for all seniors who are over 21. It's a night of socializing with classmates, dancing, karaokeing, and drinking; all beer is free with a $5 donation to the Senior Class Fund. This party is held on the 100th day before graduation, when seniors can officially start their graduation countdown!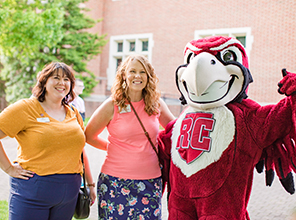 Alumni Weekend
Alumni Weekend brings Roanoke alumni back to their alma mater for official meetings of the Board of Trustees and the Alumni Executive Council; Alumni recognition events, like the Society of 1842 Luncheon; the Roanoke Medalist Induction and Ceremony; the Hall of Fame Induction; and, of course, all of the fun activities you'd expect for class reunions and general homecoming!