Clubs & Organizations
With more than 140 clubs and organizations, 27 varsity and club teams, 8 fraternities and sororities, and 5 religious groups, there's something for everyone at Roanoke College. See all clubs.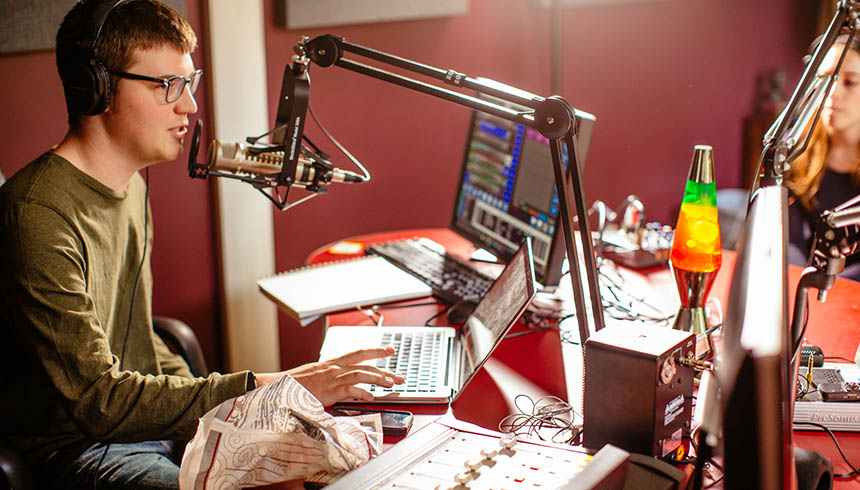 Entertaining radio show leads to serious career plans
Elijah Wilhelm came to Roanoke with plans to study Theatre Arts. His plans went out the window after just two sessions hosting a variety show on campus radio.
"I was hooked," said Wilhelm, "having creative freedom, being able to influence people-it was amazing!" Wilhelm credits athletic and station staff mentors for helping him gain valuable experience in the field. Along with co-hosting "The Alternative Hour" on WRKE, Wilhelm is the game announcer for most of the College's athletic events.
Wilhelm is a communications major and American politics minor. "I'm interested in the serious side of broadcasting-when I graduate, I want to be an on-air political analyst."