This is your place to belong.
Roanoke students — Maroons — are a diverse lot. They come from both down the street and around the world. Maroons are open to new ideas, new experiences and new friends. They work through problems and learn from mistakes. What ties Maroons together are qualities that make this such a great place to be.
Roanoke College is a place to find your purpose, where your passions can thrive and where every student who works hard can succeed. This is a highly personal journey of discovery that allows students to develop their strengths and define their values.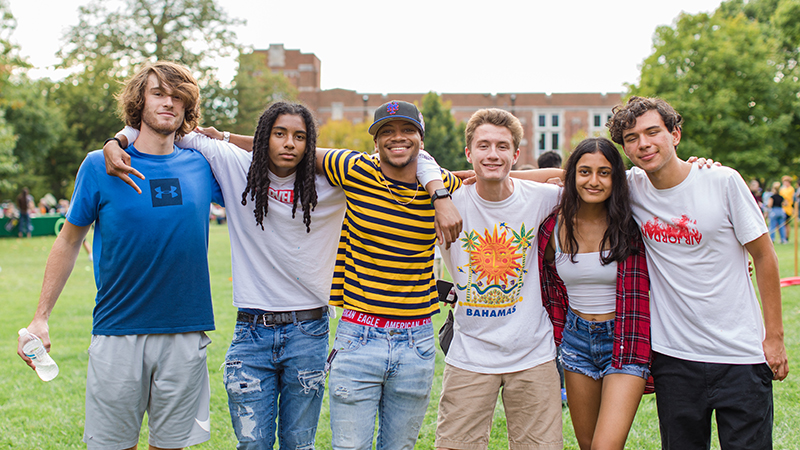 33.3%

of Maroons were in the top 25% of their high school class.

3.6

average GPA for first-year students.
Business
Pre-vet
Psychology
Biology
Criminal Justice
503

Class size. (42.5% Male, 57.46% Female)
White 78%
Hispanic/Latino 9%
Black/African American 7%
Multiple Races 4%
Asian 2%
American Indian/Native American < 1%
Where potential meets your path to success.
With accomplished professors at the top of their field, a culture that balances challenge and support, mentorship from people who want to see them grow, and real-world experiences in students' fields, every Maroon leaves here ready to take on their next step.

Our goal is to do our best so that no deserving student is denied a quality Roanoke College education because of a lack of funds.
Virginia
North Carolina
Maryland
Pennsylvania
New Jersey
Are you ready for Roanoke College?