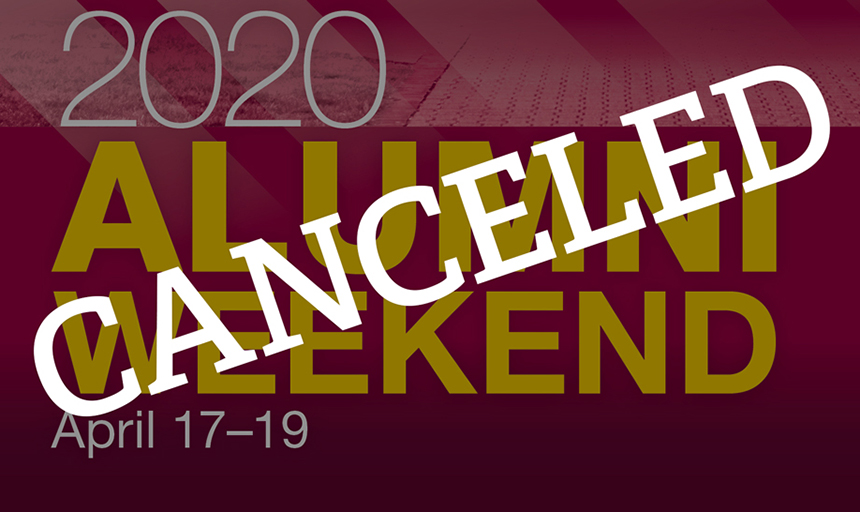 3.17.2020
By Roanoke College News
Alumni Weekend 2020 Canceled
Roanoke College alumni were notified today of the cancellation of Alumni Weekend 2020. It is a special time for our Maroon family as alumni come together to celebrate many lifelong friendships. However, during this time it is important for us to come together in another way, which is the care and concern for the health of our fellow Maroons.
Based on the abundance of caution and deep concern for travel and assembling in crowded spaces Roanoke College has made the decision to cancel Alumni Weekend 2020, which was scheduled for April 17-19.
We believe this is the right decision at this time. The health, safety, and well-being of our alumni & friends is our highest priority. We will plan to celebrate this year's special milestones, especially our reunion classes, and other noteworthy events at Alumni Weekend in 2021.
We have a website dedicated to Roanoke College's response to COVID-19 where you can find the latest information at roanoke.edu/covid19. A page of Frequently Asked Questions about Alumni Weekend has also been created to address your questions. If you have any additional questions about Alumni Weekend please contact us at rcalumnievents@roanoke.edu.
Stay healthy Maroons!