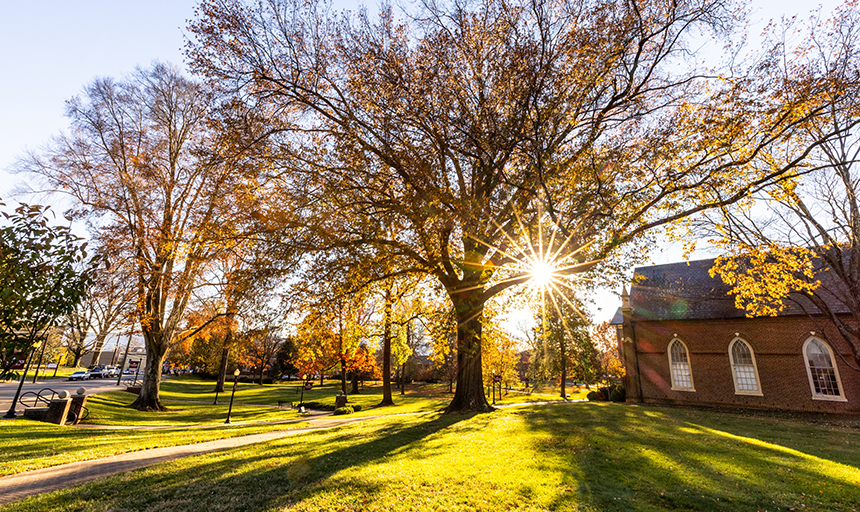 Roanoke College joins The Annapolis Group
Roanoke College has been invited to join The Annapolis Group of Liberal Arts Colleges, a U.S.-based nonprofit that supports and represents more than 120 liberal arts colleges and universities across the country.
The Annapolis Group believes that a liberal arts education offers students the best preparation for a lifetime of personal growth and happiness through fulfilling work, civic responsibility, and citizenship in an ever-changing world. For more than 25 years, the group has provided a forum for member schools to discuss ideas, share best practices and relevant research, and generally advance the cause of liberal arts education on a national scale. The Annapolis Group regularly hosts meetings where members gather and discuss new ways for their institutions to serve the public good.
Roanoke College is one of just five Annapolis Group member schools in Virginia. It joins Hampden-Sydney College, Randolph College, Randolph-Macon College, the University of Richmond, and Washington and Lee University.
"Roanoke College is in the business of transformation. Our mission is to provide an environment and opportunities that equip students with the skills and dispositions to live into their potential and make an impact," said Roanoke College President Frank Shushok Jr. "The invitation to join other small colleges that are similarly striving to provide transformative 21st-century experiences is a tremendous opportunity. We look forward to working with colleagues from across the country to share resources, promote innovation, and collaborate on projects in pursuit of our collective commitment to student success."