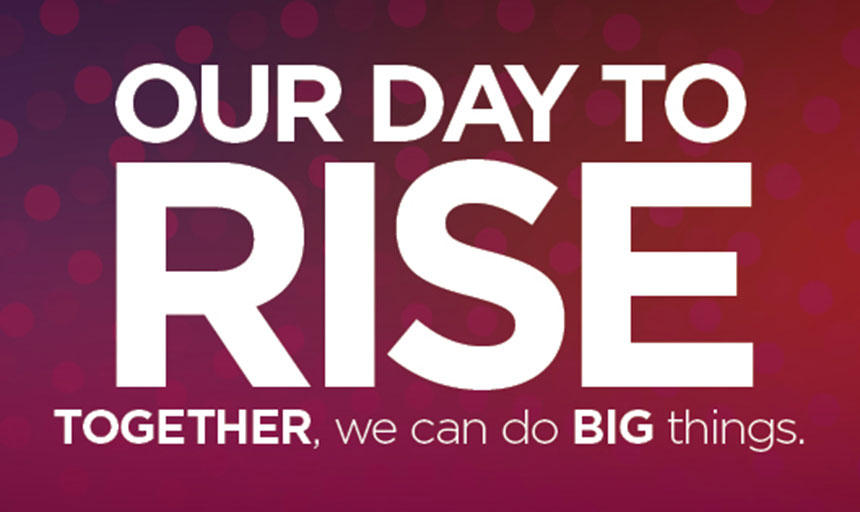 April 18 - Our Day to Rise
Something BIG is happening on Wednesday, April 18th! The entire Roanoke College community is coming together for a 24-hour giving day - Our Day to Rise.

On this special day, alumni, friends and family are being asked to participate in something BIG. Our Day to Rise is focused on participation, gifts of any amount are welcome. Distinguished alumnus Al Stump '52 has issued a challenge to all Maroons to give in support of current students and be counted during the Roanoke Rising Campaign. He will match every gift, dollar for dollar, up to $25,000.
This is an opportunity to be part of the Roanoke Rising Campaign, before its conclusion on June 30th. The Roanoke Rising Campaign, the biggest campaign in the College's history, has transformed the educational experience. Roanoke students have benefitted from new and improved facilities, enhanced study-away experiences, internships and scholarships.
On April 18th, the Maroon family will RISE together for Roanoke's biggest giving day yet! Visit www.roanoke.edu/ourdaytorise to make a gift of any amount, share #OurDaytoRise on social media and challenge others to join you.