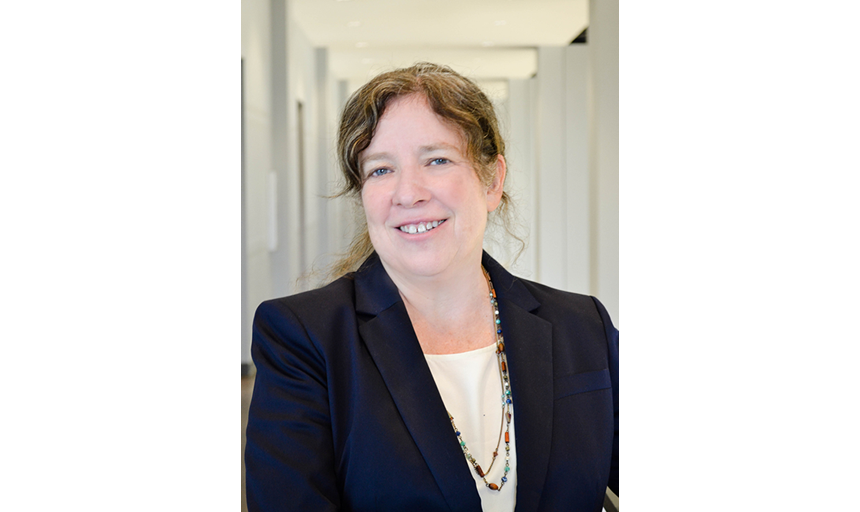 Dr. Valerie Banschbach receives Virginia's Outstanding Faculty Award
Dr. Valerie Banschbach, professor and chair of environmental studies at Roanoke College, has received a 2019 Outstanding Faculty Award from the State Council of Higher Education for Virginia.
The award is Virginia's highest honor for faculty at the state's public and private colleges and universities. Of 86 nominees, Banschbach is one of 13 faculty to receive the award and one of only two at private colleges in Virginia. The winners, announced today by SCHEV and Dominion Energy, will be recognized at a ceremony and luncheon in Richmond on March 7.
Since 1987, the Outstanding Faculty Award has recognized the finest among Virginia's college faculty for their excellence in scholarship, teaching, mentoring, research and public service. Nominees are selected by the institutions, reviewed by a panel of peers and chosen by a committee of leaders from the public and private sectors.
"Virginia is such an amazing state for higher education, so to win an award that cuts across all the faculty in the state is a real honor," said Banschbach, who has been teaching at Roanoke College since 2014.
In recognizing Banschbach, SCHEV noted that at Roanoke, she "incorporates intercultural and service learning into her courses to help students gain empathy and motivation to care for the environment and people."
Dr. Richard Smith, vice president for Academic Affairs & Student Affairs and dean of Roanoke College, called Banschbach a "great example of the ideal liberal arts college faculty member: a strong teacher, and an active and accomplished scholar who contributes significantly to the life of the College."
"She cares deeply about teaching her students and is remarkably energetic. She is always seeking to create extraordinary learning opportunities for our students—in the classroom, in the forests and mountains around Roanoke, and across the globe in Costa Rica, India and Yucatan. Roanoke College and its students are very fortunate that she is here."
"When teaching, it's very clear you're helping someone and making a difference for them, and that is really motivating. "
Dr. Valerie Banschbach, Virginia Outstanding Faculty Award winner
Banschbach is a behavioral ecologist whose work focuses primarily on ants as possible bioindicators in the environment. She recently has conducted research on the impacts urban gardens have on insect biodiversity in Roanoke, Virginia and Washington, D.C. Previous research earned her a Fulbright-Nehru senior scholar grant for research and teaching in Uttarakhand, India.
Banschbach's love for teaching began during a teaching assistantship as a graduate student at the University of Miami. There, she discovered she had a knack for connecting with students through a shared appreciation for biology. Through that person-to-person connection, she developed a passion for teaching.
"When teaching, it's very clear you're helping someone and making a difference for them, and that is really motivating," Banschbach said.
It was Banschbach's work developing the environmental science program at Saint Michael's College in that gave her the experience to make the transition to Roanoke College to help develop the then new environmental studies program. She credits her OFA win to her work in developing interdisciplinary programs that strongly benefit the students.
Banschbach described her time at Roanoke College as "rewarding, collaborative and having generated a lot of opportunity for furthering my research." In June 2018, she was voted president-elect of the Association for Environmental Studies and Sciences, based in Washington, D.C. She will become the association's president in 2020.
Banschbach is the fifth Roanoke College professor to receive the Outstanding Faculty Award in the past 15 years. Other Roanoke recipients include Dr. Gregory Weiss, professor of sociology, emeritus, who was recognized in 2004; Dr. Roland Minton, professor of mathematics, in 2005; Dr. Melanie Almeder, associate professor of English, in 2011; and Dr. Paul Hanstedt, professor of English, in 2013.
News Coverage of Dr. Banschbach's honor: