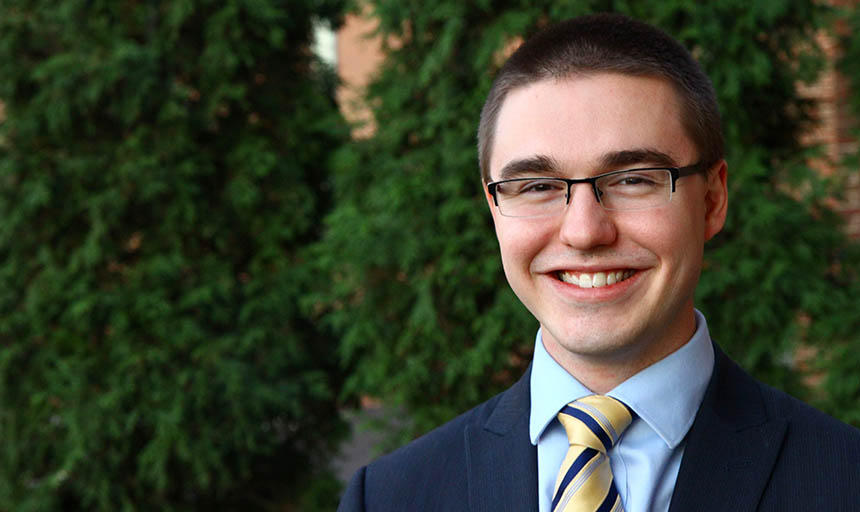 Benjamin Cowgill '17 was able to explore another side of Ministry research during his time at Roanoke College.
Ben Cowgill '17 Explores a Different Side of Ministry Research
During his time at Roanoke College, Benjamin Cowgill '17 completed research on youth persistence in the Anglican Church. "In my coursework, I found many authors focusing on the negative (why young people are leaving the church) versus the positive (why they stay involved) and I wanted to look at why some people chose the latter," Cowgill says. "Roanoke gave me an excellent opportunity to take a question from a regular class and pursue it in a way I would not have been able to without the generous support and encouragement of my mentors at the college."