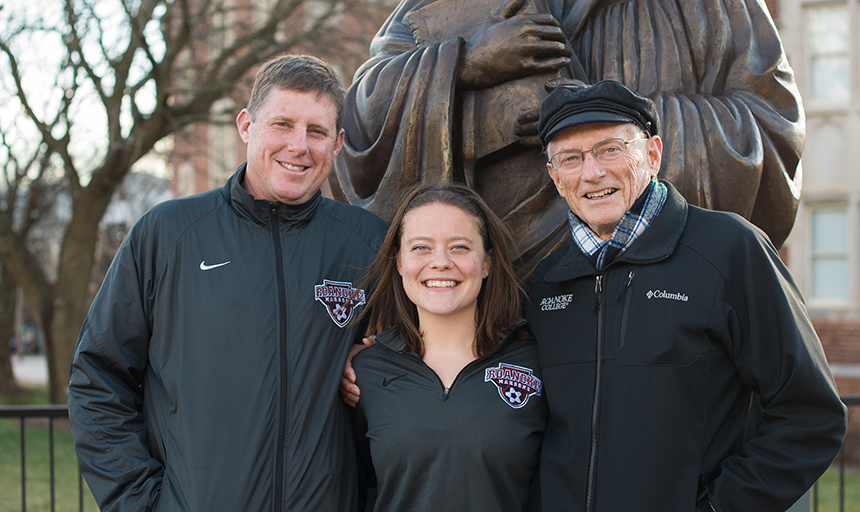 Meet the Maroons: The Benne Family
Very rarely is it that we have three generations of a family actively participating on Roanoke College campus, but we have just that with the Benne Family. First generation, Dr. Robert D. Benne, is the Jordan Trexler Professor Emeritus. Dr. Benne's son, Philip Benne, has been the women's soccer coach for the Maroons for the past 26 years. Dr. Benne's granddaughter, and Coach Benne's niece, Linnea Kremer '17, is a physics major with minors in math and Christian studies. Linnea was a member of her the Maroons soccer team for four years, and made All-ODAC in her last two years at the College.
Meet the Maroons is a new, occasional series introducing you to interesting Maroons.