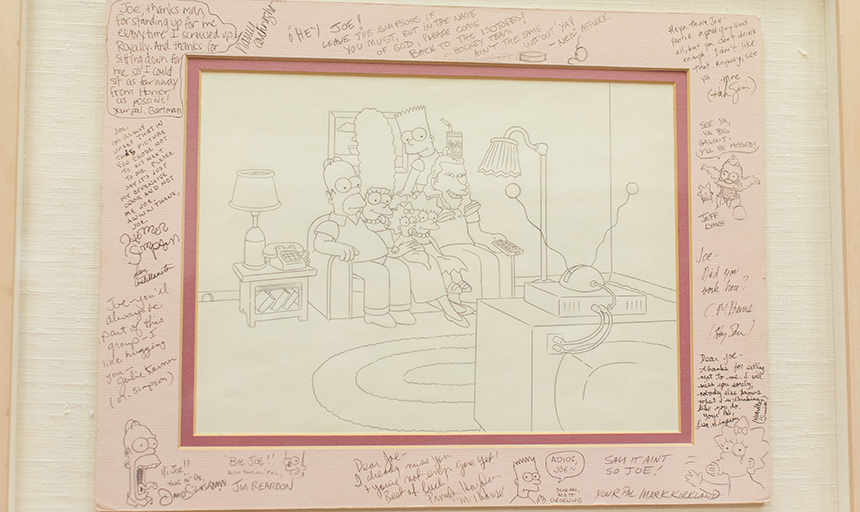 A Simpsons drawing featuring Joe Boucher on the couch with the famous cartoon family. This drawing was Boucher's going away gift when he left the popular animated show.
Blog: Joe Boucher reflects on The Simpsons 30th anniversary
Recently, The Simpsons celebrated the 30th anniversary since the show first aired. Roanoke's own Joe Boucher '87 was with The Simpsons then and even before that. Boucher worked at Fox on The Simpsons when they appeared as one-minute shorts on The Tracey Ullman Show. Soon after, The Simpsons got picked up for 13 episodes of their own and it was groundbreaking.
"It was the first major animated show since The Flintstones and a hit from day one," Boucher said. "It was a little like riding a 30-foot wave without really knowing how to surf!"