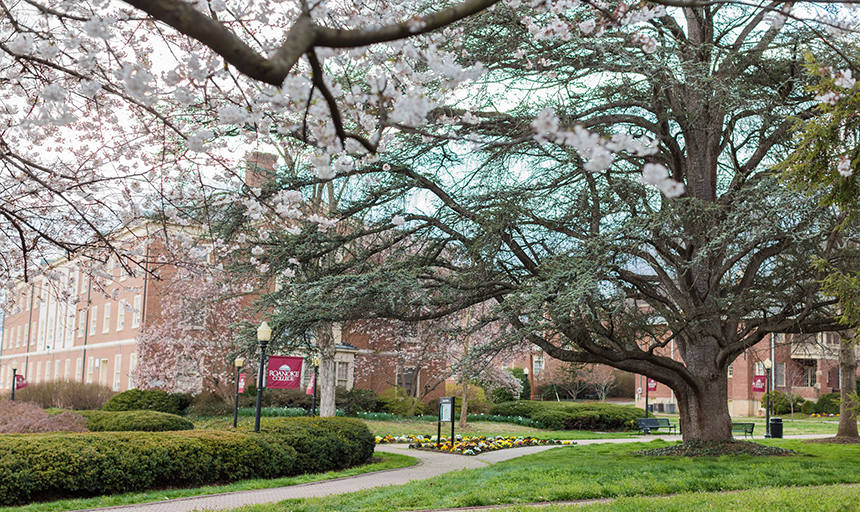 Important Information about the CARES Act and Funding to Student Accounts
Dear Eligible Full-Time Students,
We are pleased to offer you some good news during these challenging times. Roanoke College has recently received $888,800 from the Coronavirus Aid, Relief, and Economic Security (CARES) Act, for the purpose of providing Emergency Financial Aid Grants to students.
On April 9, 2020, Secretary of Education Betsy DeVos issued a letter to presidents of colleges and universities stating that the CARES Act funds are intended to provide students with relief for expenses related to the disruption of campus operations due to coronavirus, such as food, housing, course materials, technology, health care and child care. Secretary DeVos also indicated that institutions should develop a method for distribution of the grants that prioritizes students with the greatest need, but at the same time ensures that the funds are distributed as widely as possible.
To that end, Roanoke College will distribute the $888,800 to 1,755 students who were enrolled full time with the College at the time of the disruption. The distributions will be made in the coming weeks and will vary between $300 and $675, depending on financial need.
Distributions will be made electronically to students using the bank account information on file for Reimbursements & Refunds. The Business Office will email those students without banking information on file and provide instructions to enter their routing and account numbers. Please be aware that the College is not allowed to automatically apply any portion of this CARES funding to a student account. After taking receipt of the funds, students may choose to use it toward balances on their student accounts.
For more information please visit the following websites:
https://www2.ed.gov/about/offices/list/ope/caresact.html#stu
https://www2.ed.gov/about/offices/list/ope/heerfstudentscertificationagreement42020a.pdf
Additional questions for Roanoke College may be sent to finaid@roanoke.edu.
Sincerely,
Tommy Blair, Director of Financial Aid
Adam Neal, Director of Finance and Budget