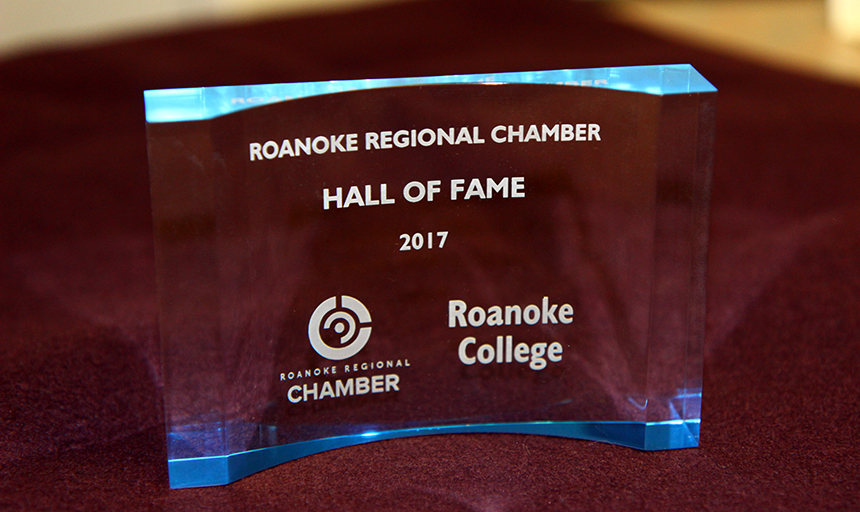 2.13.2017
By Roanoke College News
Roanoke named to Roanoke Regional Chamber Hall of Fame
The Roanoke Regional Chamber, a 127 year old institution, honored 14 local businesses, including Roanoke College, as the first inductees in the Roanoke Regional Chamber Hall of Fame.
In order for a local business to be considered as an inductee into the Hall of Fame, it had to be member of the Chamber for a minimum of 100 years. Roanoke College is currently celebrating its 175th year.
Other inductees in the 2016 Roanoke Regional Chamber Hall of Fame include American National University, Boxley Materials Company, Carilion Clinic, Evergreen Burial Park, Grand Home Furnishings, Hollins University, MB Contractors, Inc., Norfolk Southern Corporation, Oakey's Funeral Service & Crematory, RGC Resources, Inc., The Roanoke Times, Rutherfoord, a Marsh & McLennan Agency, and Woods Rogers PLC.