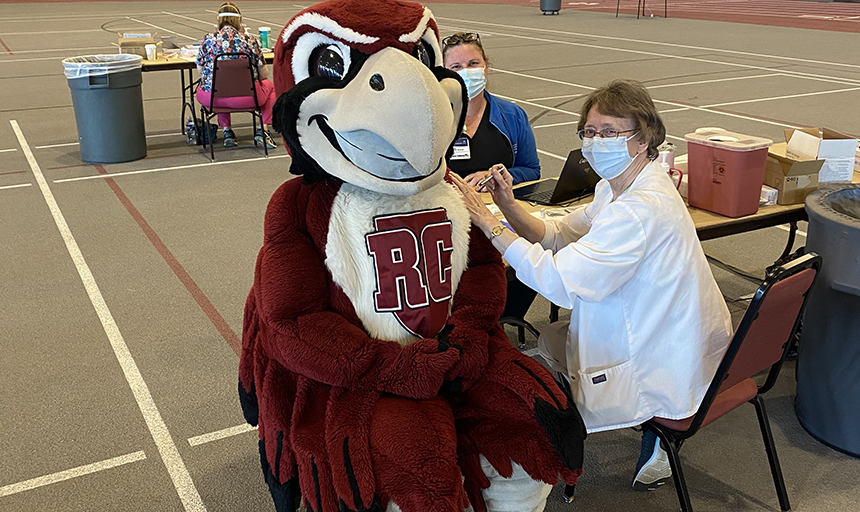 Hundreds of students, faculty and staff get first round of COVID vaccines on campus
Hundreds of members of the Maroon campus community received their first doses of the Pfizer COVID-19 vaccine on Monday.
Through a partnership with Carilion Clinic and the Virginia Department of Health, Roanoke College set up an on-campus vaccination clinic for students, faculty and staff. On Monday, almost 700 people walked into the Kerr-Cregger Field House on campus and received the first dose. The Pfizer vaccine requires two doses, and those who got their shots Monday will receive their second dose in early May.
This timeline means that every student who is interested in being vaccinated will be vaccinated by the time they go home for the summer.
Many others on campus, particularly faculty and staff members, have been vaccinated during recent months, and this on-campus clinic will drastically increase the number of vaccinated individuals on campus. This will ensure a healthier campus community and a healthier Salem.
The on-campus clinic was set up as a result of a months-long effort by the College to find a partner to create this clinic.