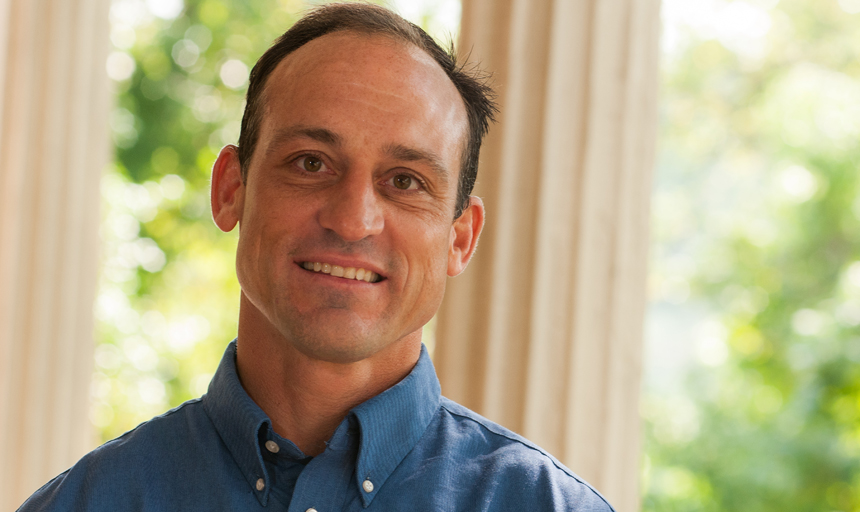 Dr. Michael Maina and two students recognized with awards
Six Roanoke College students and two faculty members represented the Roanoke College Health and Human Performance Department at the Virginia state Health, Physical Education, Recreation and Dance (VAHPERD) conference in November in Virginia Beach.

Dr. Michael P. Maina, associate professor in the Health and Human Performance department won the Virginia College/University Physical Educator of the year award. The teaching award is based on teaching effectiveness, professional growth and development and a commitment to helping students achieve both personal and professional goals.
Mary Kelly (right), a junior Health and Physical Education major from Neshanic Station, N.J. won the Outstanding Woman Student Athlete (Individual Sport) award. Kelly received this award for her outstanding leadership, character and academic excellence. Mary is a member of the college's Track and Field team where she won the ODAC title in the Javelin Throw in 2014, hurling a best distance of 37.60m.
Jacob Brabham (below), a senior Health and Physical Education major from Roanoke, won the Outstanding Physical Education major of the year award. Brabham received the award for his outstanding personal qualities, high ideals, good scholarship, and professional ethics.
Six students presented "Student Centered Nontraditional Initiative Games" at the conference. Those who presented were: Carley Sturges, from Rockville, Md.; Morgan Davis from Roanoke; Claire Feeney, from Old Greenwich, Conn.; Raymond Patrick Dougherty, from Monmouth Beach, N.J.; Jacob Brabham, from Roanoke; and Mary Kelly, from Neshanic Station, N.J.