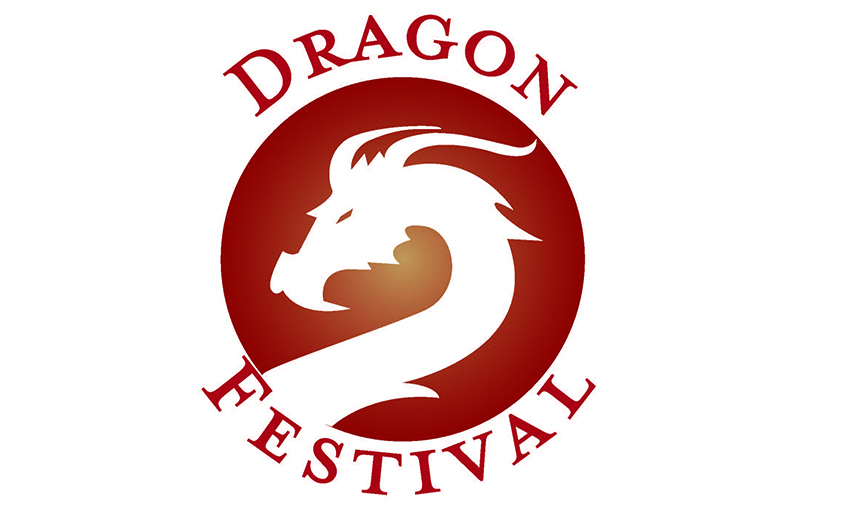 6.09.2017
By Roanoke College News
Roanoke faculty and students help with first Dragon Festival at Va. Museum of Natural History
Summer is heating up at the Virginia Museum of Natural History - with a little bit of help from fire-breathing dragons. On Saturday, June 17 from 9 a.m. to 3 p.m., the museum will host its first-ever Dragon Festival, where visitors to the Martinsville museum will explore the lore of dragons, the impact these creatures have had on societies across the globe, and the science behind the growth and dissemination of their myth. Much of the information at the festival is based on the work of Roanoke professors Dr. Dorothybelle Poli and Dr. Lisa Stoneman.
"Dragons have found a strong footing in popular culture and there is actually quite a bit of scientific evidence that helps explain how people incorrectly concluded that these creatures may have actually existed," said Ryan Barber, deputy director of the Virginia Museum of Natural History. "When you think about it, dragons have been a myth shared by countless societies throughout the world for centuries. How did people at opposite ends of the world, with no contact with one another, all conceive the idea of the dragon?"

The festival will explore this question by blending science with entertainment.
"This event is going to be a bit different than what you might expect the museum to host," said Barber. "We will have fire-breathers, a dragon parade, dragon sculpture and inflatables, live-action history performed by Vikings of the Valley, dragon art, poetry sessions, crafts and so much more. We're also encouraging everyone who is interested in live-action role playing to come to the festival in character that's related to the dragon theme."
While the event aims to serve as a fun, festive environment, it all ties back to the museum's science-based mission and how science contributed to the myth of dragons.
After unearthing carboniferous plant fossils several years ago, Dr. DorothyBelle Poli, associate professor of biology at Roanoke College, who also serves as a VMNH research associate, noticed that many of the fossils resembled characteristics that are often associated with the physical appearance of the mythical dragon, such as skin, clawed feet, eyes and legs. While scientifically proven to be plant fossils, she concluded the physical appearance of these fossils could possibly be misinterpreted by the untrained eye to be that of a large reptile or a mythical creature, such as a dragon. This led Dr. Poli to the question of whether or not these type of plant fossils may have helped contribute to dragon lore.
After enlisting the help of fellow Roanoke College professors and students, the Dragon Research Collaborative was formed. The group began mapping fossil findings with the sites of dragon folklores in parts of what is now known as the United Kingdom. Although not conclusive, a correlation did appear to exist.
"Science frequently debunks myths and legends, but it also can help contribute to them," said Barber. "People often wonder how the idea of the dragon came to be and this festival will help try to answer that question."
Admission to the festival is $7 for adults and $5 for ages 3-18. Children under 3, museum members, and members of participating ASTC museums and science centers enter for free.
The festival is sponsored by Roanoke College, Bassett Furniture, Martinsville-Henry County Tourism Division, and Virginia Tourism Corporation.

For more information about museum exhibits, events and scientific research, visit www.vmnh.net.