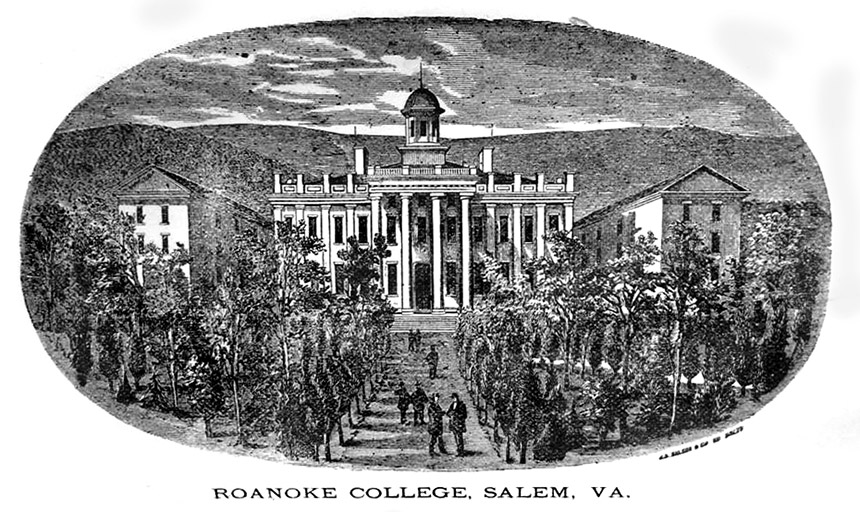 3.30.2017
By Roanoke College News
Expanding the Fiesta
A series of April events will recognize the history of Roanoke College's indigenous and international student populations. The celebration is called Expanding the Fiesta.

Next week (April 3 - 6) two award-winning Native American authors will visit Roanoke to discuss and read from their work. Other events during the week will include a poetry recital, a theatrical performance, panel discussions and lectures.
The following events are part of Expanding the Fiesta.
Monday, April 3:
Expanding the Fiesta Symposium Launch
Noon, Colket Center Wortmann Ballroom
Roanoke College's international and indigenous students and alumni will speak, along with Dr. Kirstin Squint, an associate professor of English at High Point University who will present her work about Choctaw author, LeAnne Howe.
Author LeAnne Howe
7:30 p.m., Colket Center Wortmann Ballroom
LeAnne Howe, who is a member of Choctaw Nation and the Edson Distinguished Professor of English at the University of George, will read from her published work. She has written several books, including "Choctalking on Other Realties," "Miko Kings" and "Evidence of Red."
Tuesday, April 4:

Remembering the Choctaw at Roanoke College: A Tribute to William Willis
4:30 p.m., Logan Gallery Bank Building
Dr. Whitney Leeson, a Roanoke History professor, will speak during a reception and lead a walk to East Hill Cemetery in Salem to remember and recognize William Willis, a Choctaw student who died suddenly in 1877 in Salem.
Modern Languages Poetry Recital Performance
8 p.m., Olin Recital Hall
Feliciano Sanchez Chan, author of "Seven Dreams," will read from his poetry work in Spanish, English and Mayan.
Wednesday, April 5:
Visiting Copenhaver Scholar lecture: To Roanoke from Mexico and Choctaw Nation: Roanoke's Legacy of Indigenous and International Education
11:45 a.m., Colket Center Wortmann Ballroom
Dr. Keith Cartwright, visiting professor at the University of North Florida, and by Dr. Dolores Flores-Silva, associate professor of Modern Languages at Roanoke, will discuss the College's legacy of Choctaw education and its history of launching international education and diversity initiatives in the late 1800's. How these initiatives reached the Choctaw students as well as its early Mexican student population, will be detailed. A discussion of ongoing initiatives and challenges of Roanoke's involvement in the Yucatan Peninsula of Mexico will follow. The lecture also will include novelist, LeAnne Howe of Choctaw Nation Oklahoma. This event is sponsored by the Copenhaver Scholar in Residence program, the Modern Languages Department and the Elderscholar Program.
Theatrical performance: "Venados"
8:10 p.m., Olin Recital Hall
Author Feliciano Sanchez Chan will perform his play, "Venados."
Thursday, April 6:
Roanoke's Yucatan Initiatives: Intercultural Competence, Service Learning & Humanities in Action
4 p.m., Fintel Library Collaboration Space
Roanoke faculty, staff and students will discuss intercultural learning opportunities available through the College's Yucatan program.
Friday, April 7:

Friday on the Quad Fiesta
5-7 p.m. Back Quad
Friday on the Quad Fiesta will feature food and Latin American music.
Expanding the Fiesta is sponsored by the departments of English, Modern Languages and History, the Latin American and Caribbean Studies concentration, the Anthropology concentration, the Office of Multicultural Affairs, Fintel Library and HOLA.