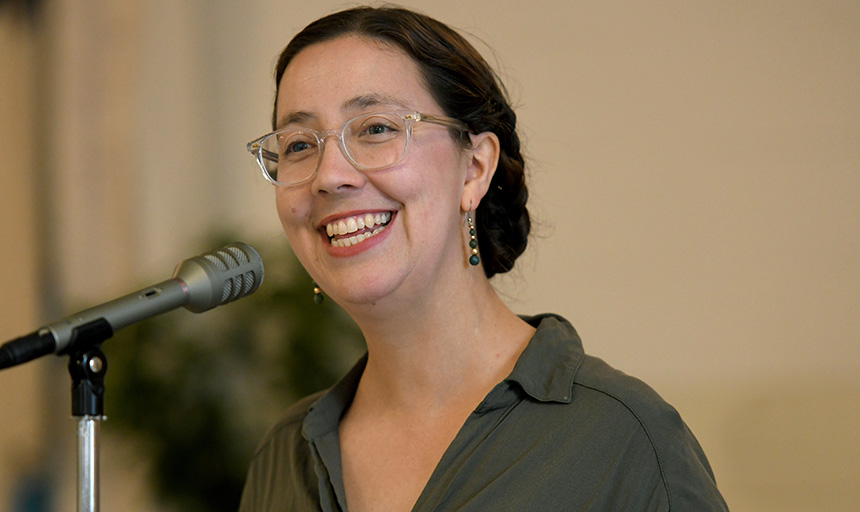 Hartman advocates for everyday bus riders
Laura Hartman, an associate professor of environmental studies at Roanoke College, has created a way for regular bus riders in Roanoke to voice their opinions and talk about what they need. Hartman is also a member of Transit Passenger Advisory Committee (TPAC), the board overseeing all bus activities, and she wanted to use her position of power to enact real change.
Hartman wanted to hear from people who regularly rely on the bus for transportation because most TPAC members are not regular bus riders. She founded a group to get feedback from those regular riders called Bus Riders of Roanoke Advocacy Group (BRRAG). According to the Roanoke Times, "It models itself after an independent bus riders union, which centers the voices of the poor and working-class transit riders and operates independently of transit agencies." Meetings are held in the Gainsboro public library and are open to the public.
In an article last fall, Hartman told The Roanoke Times, "It became clear to me that, for positive change to happen, the message about the importance of buses needed to reach the general public and city council and other decision makers. The structure of the TPAC is not designed to speak to the public in that way."
Hartman also is working towards a goal of inspiring others to use transportation that is more environmentally friendly. Hartman also told the Roanoke Times, "We can't get out of our cars because we aren't given genuine alternatives. That's why the students and I are tackling the systems that keep us trapped. If the bus system is stronger and better, everyday people would have the capacity to use it rather than their cars."
Hartman said her students have been meeting with bus riders and government officials to advocate for improved bus service in the area.
"Their research has uncovered the benefits of good transit for the economy, the environment, and public health," Hartman said. "The students have been using those insights to persuade decision makers to pay attention to this vital public service."