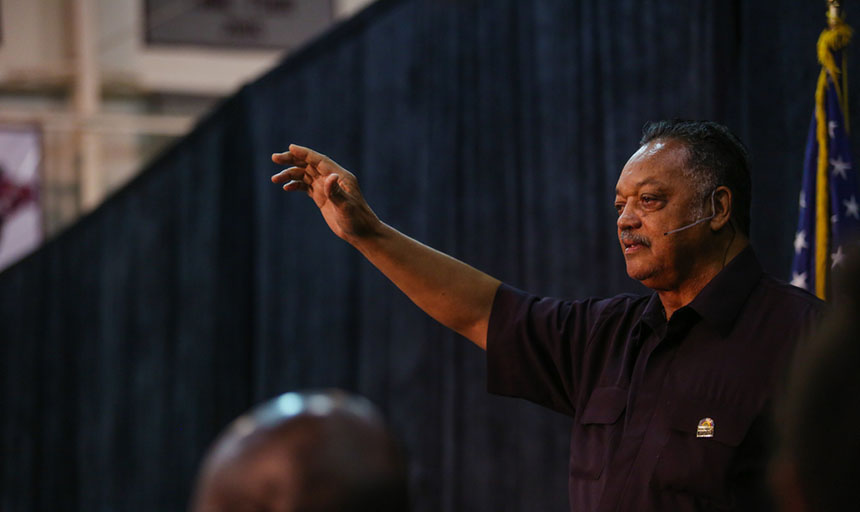 9.25.2017
By Roanoke College News
Healing and Rebuilding Tour encourages students to vote
The Rev. Jesse Jackson's "Healing and Rebuilding" bus tour made a stop on the Roanoke College campus Sept. 18. Billed as a voter empowerment rally, the event was part of Jackson's effort to reach out to young voters, and encourage voter registration and engagement.

The Baptist minister, civil rights leader and one-time candidate for the U.S. presidency, was accompanied by Virginia Del. Sam Rasoul, a member of the Virginia House of Delegates and a 2002 graduate of Roanoke. The event was presented by the Roanoke College Democrats.
During his hour-long talk and question-and-answer session, Jackson touched on a variety of subjects - inclusion, health care, monuments, politics. But he closed by asking students who were not registered to vote in the Roanoke Valley to stand. Each was then given a voter registration form.
"You have the right to register and vote where you live," he told the students. "You may be registered to vote back home, but you're likely not going back home just to vote. You should vote where you live."
Roanoke College is a liberal arts institution. One of the hallmarks of such educational institutions is open and civil discourse from speakers on a variety of topics and political viewpoints. This is a responsibility that Roanoke College regards with great seriousness. Roanoke College is open to hosting speakers of a variety of viewpoints and welcomes visits by leaders and candidates from across the political spectrum. An appearance on campus should not be interpreted as a College endorsement of a particular candidate or position.
Jesse Jackson Tour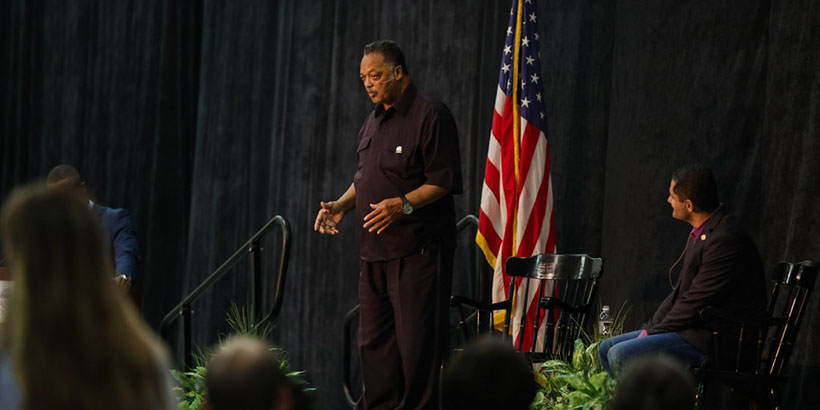 Jesse Jackson speaks to the audience.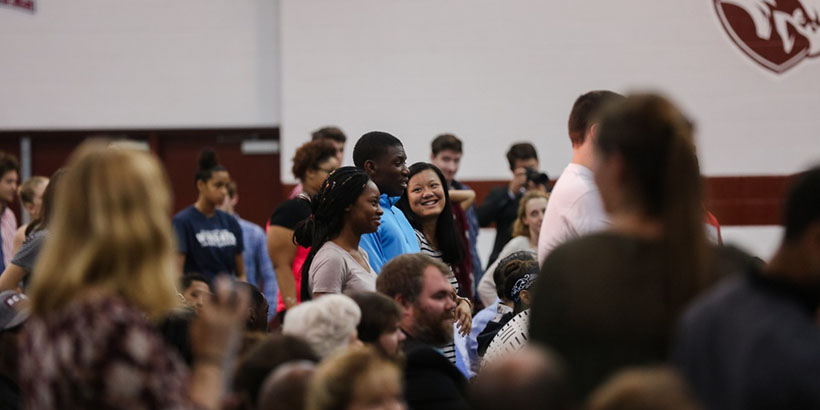 Audience members stand up in response to the talk.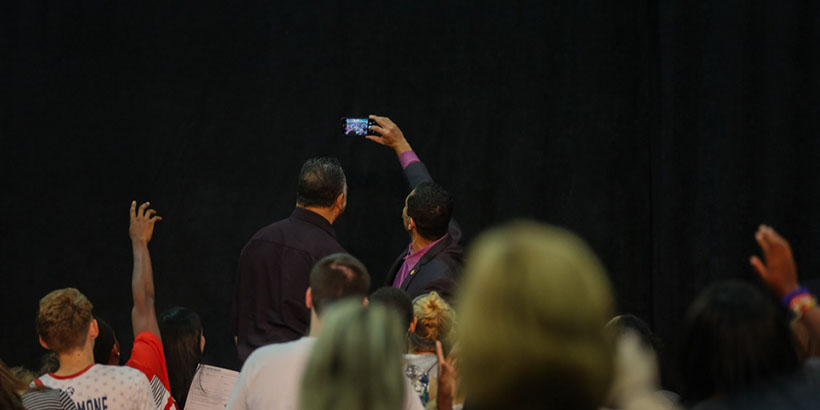 Jesse Jackson and Sam Rasoul take a selfie with audience members.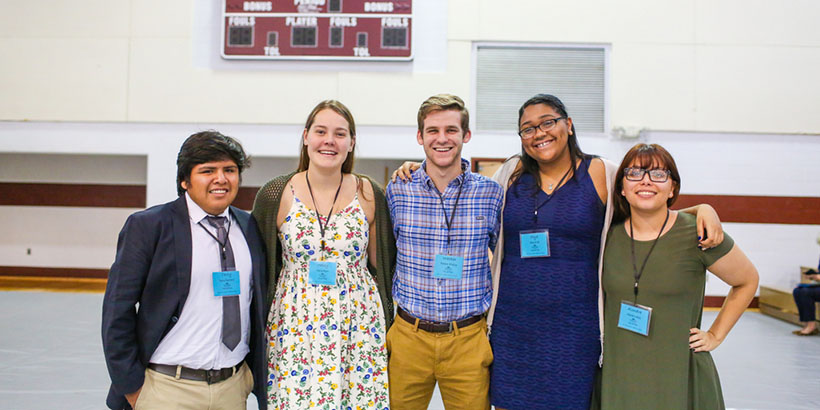 Volunteers from left to right: Terry Ramirez, Haley Ryan, Walker Phillips, Mya Virdi and Alondra Alba.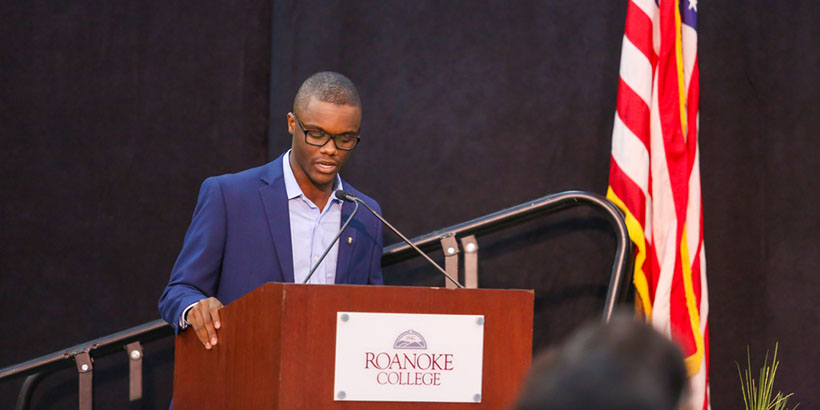 Myles Cooper, president of the Roanoke College Democrats addresses the audience.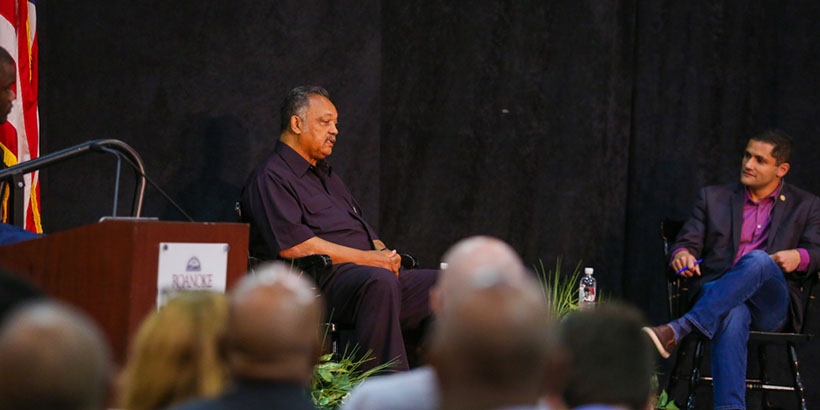 Jesse Jackson and Sam Rasoul discuss the Tour.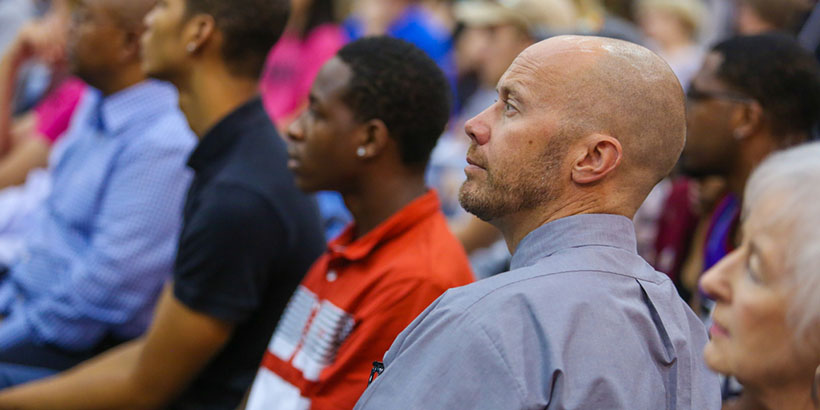 Chaplain Chris Bowen watches the discussion.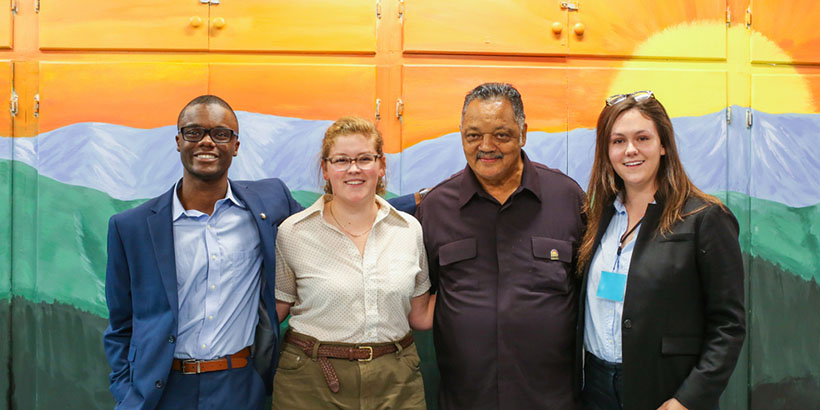 From left to right: Myles Cooper, Elizabeth Janes, Jesse Jackson and Leilani Doneux.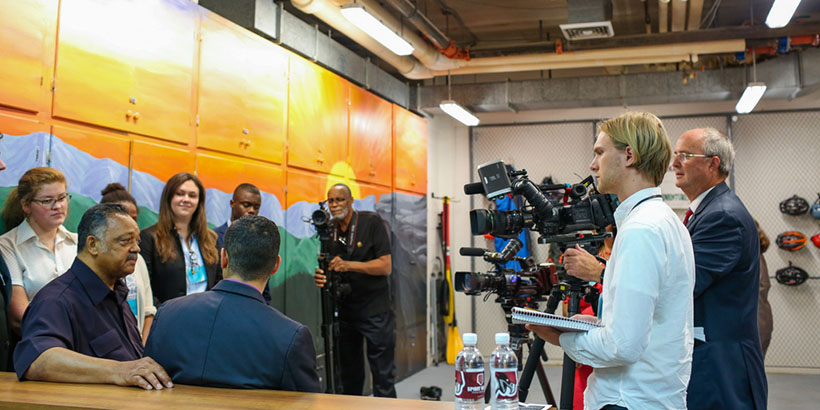 A behind the scenes look of camera crew interviewing Sam Rasoul and Jesse Jackson.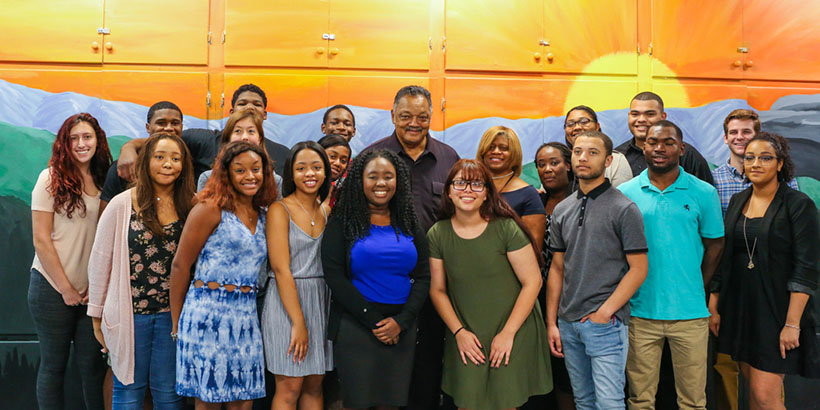 Students and faculty pose for a photo with Jesse Jackson.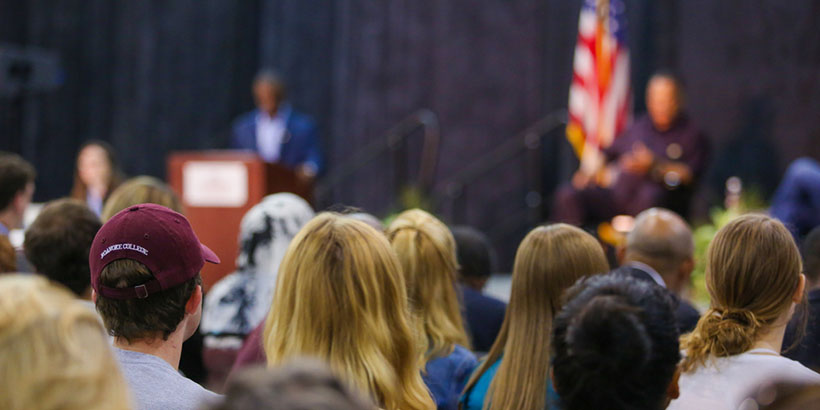 Students listen to the Jesse Jackson talk.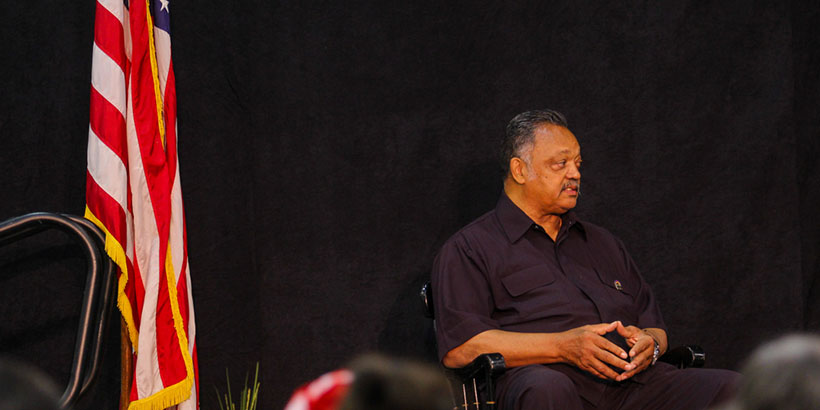 Jesse Jackson gives his talk.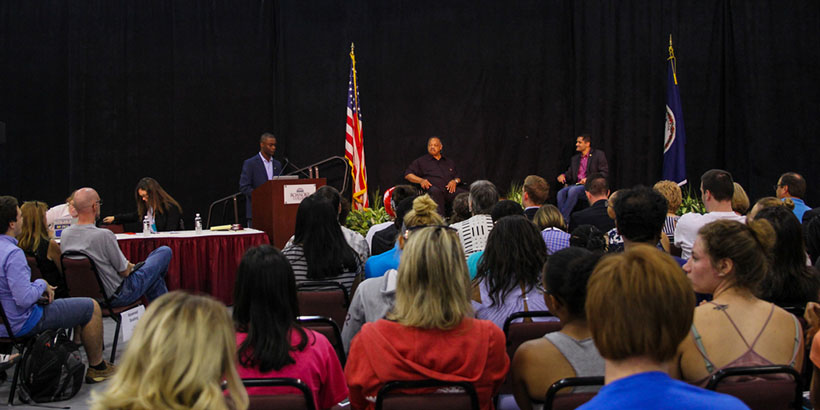 Audience members hear from Myles Cooper, Jesse Jackson and Sam Rasoul.