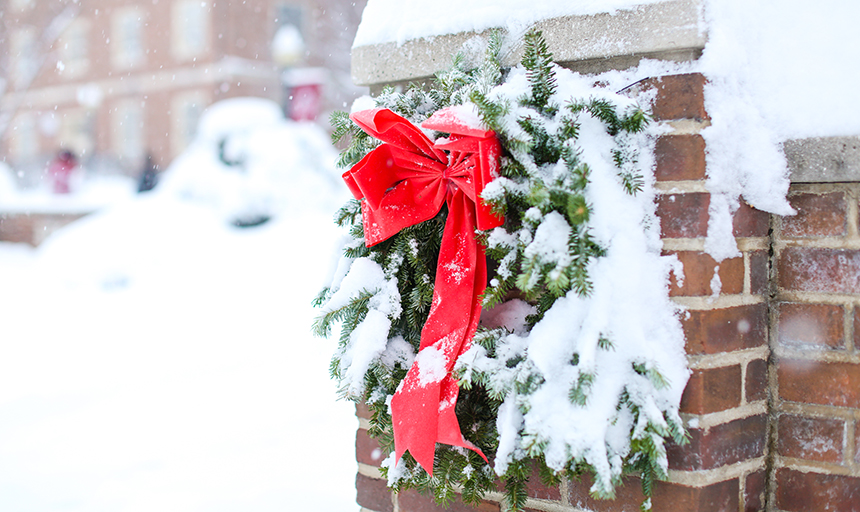 12.19.2018
By Roanoke College News
Roanoke College celebrates the holidays
Holiday celebrations abound on campus during December. From caroling in the Commons or Hannukkah celebrations, students, faculty and staff showed their spirit in a variety of ways. A record breaking December snowstorm added to the festivities and the holiday mood.
Holidays at Roanoke College 2018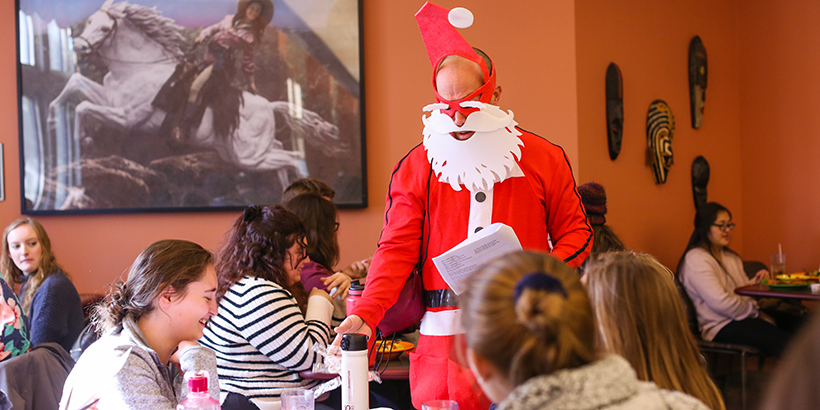 Chaplain Bowen continues the annual holiday tradition of roaming through commons at lunch time with a band singing Christmas carols and handing out candy.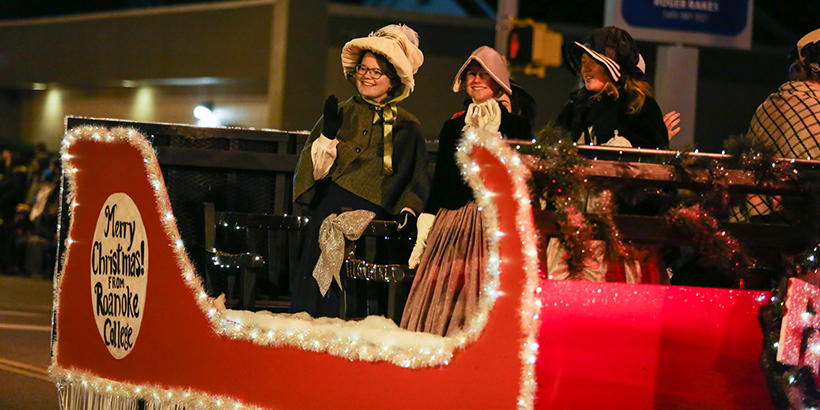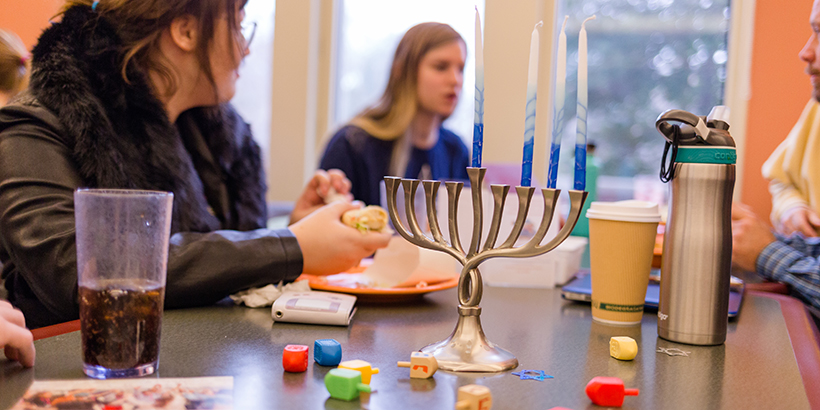 Celebrating Hanukkah in commons.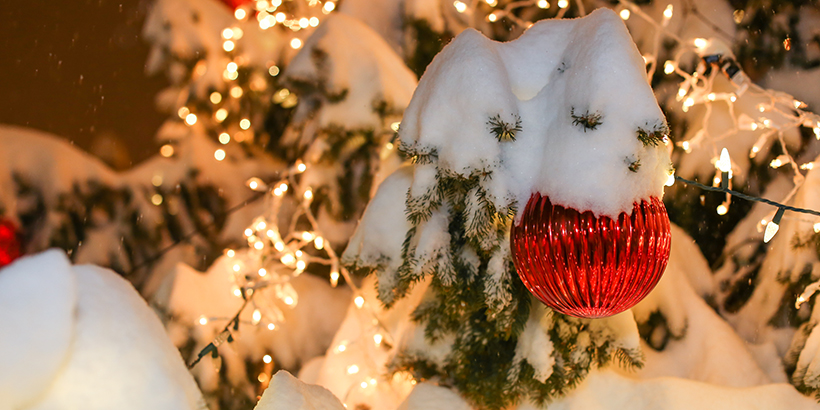 The Roanoke Valley received 15 inches of snow on Sunday, December 9th.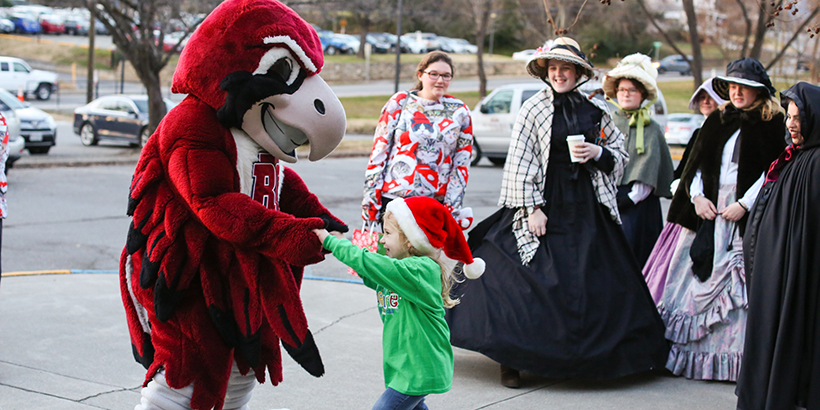 Rooney dancing with a young fan.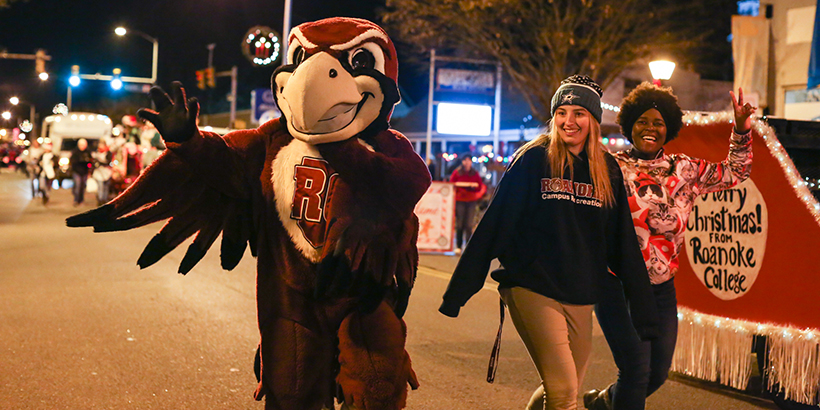 Rooney at the Salem Christmas parade.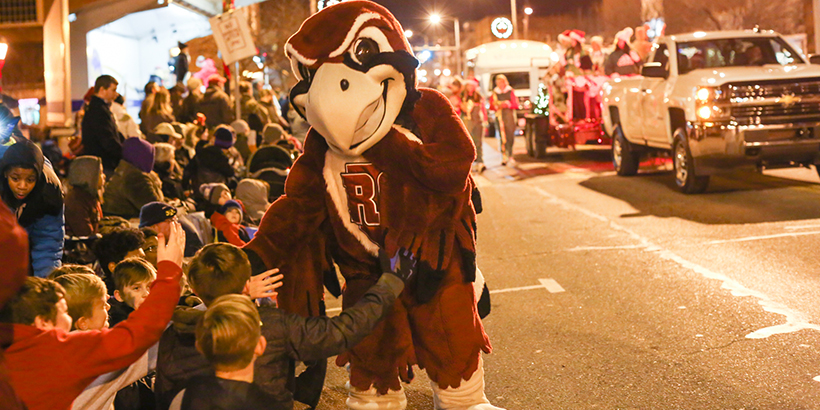 Rooney at the Salem Christmas parade.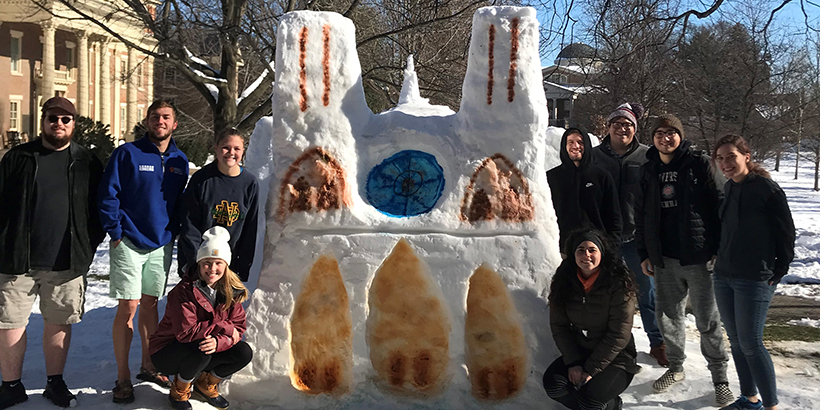 Dr. David Scaer challenged an INQ class to construct a version of Notre Dame out of snow.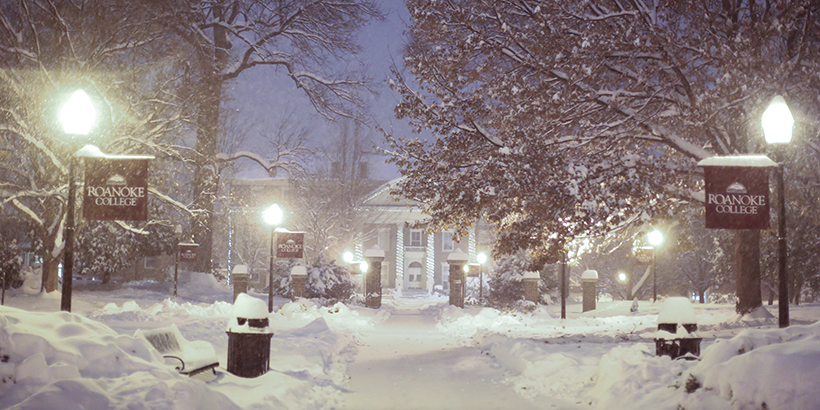 Dec. 9th snowfall on campus.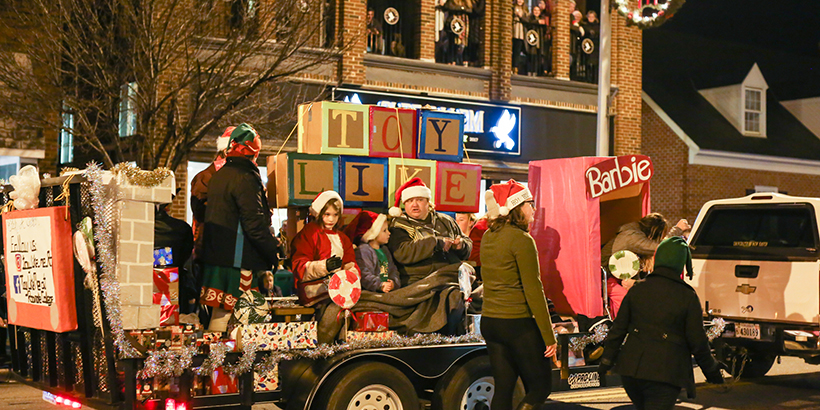 The Toy Like Me float at the Salem Christmas parade.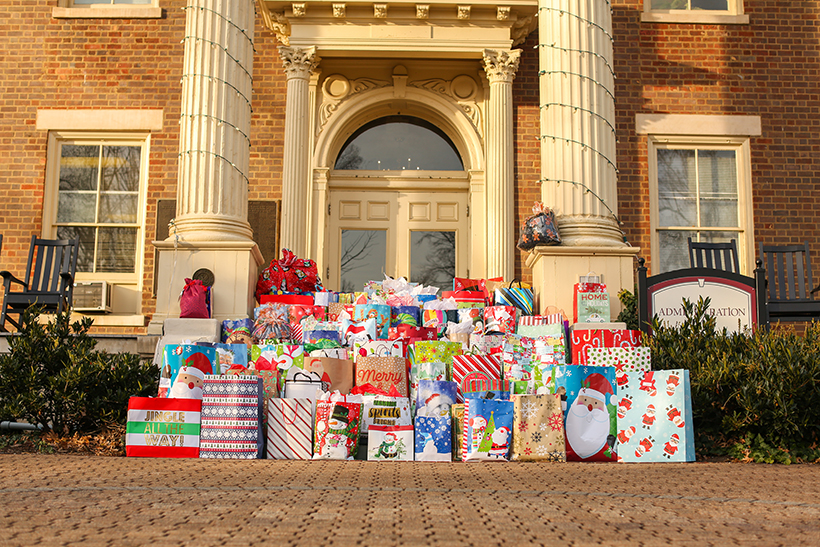 An annual tradition at Roanoke is to collect gifts for children at the West End Center For Youth, Inc.. Thank you to our generous faculty and staff!