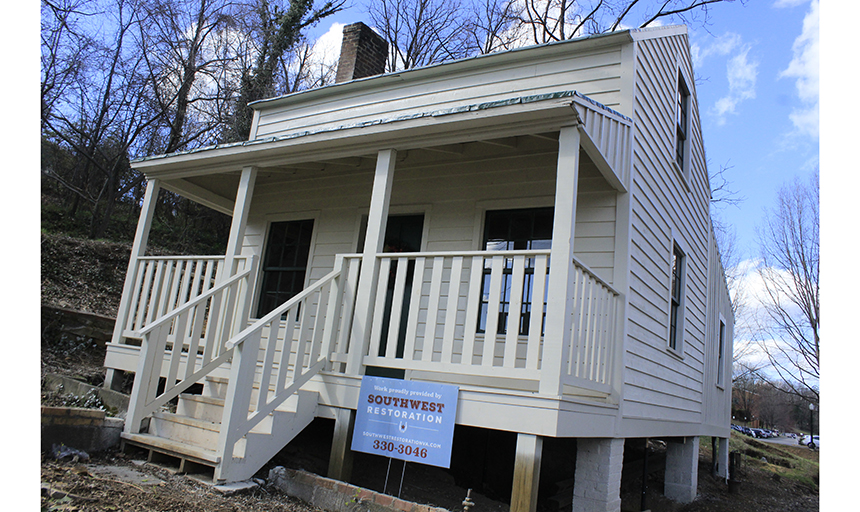 Blog: In Case You Missed It -- News stories
Clay Street House
Originally built in the mid-1800s, the Clay Street House had two rooms; tiny by today's standard but considered a fairly large house for its time. Dr. Whitney Leeson and Dr. Mark Miller talked with a local TV station about the conclusion of restoration efforts. The College hopes to bring period appropriate furnishings into the house so it can be used as a teaching experience for local schools.
Original story can be seen here.
Toy Like Me
Professor of biology Francis Bosch found inspiration in the national organization Toys Like Me and brought the initiative to Roanoke College. Student volunteers came together to alter regular toys, bought with donation funds, into ones that resemble the differently-abled students in Rebecca Gruber's class at Oak Grove Elementary School.
Original stories found here and here.
Civil rights-era documents preserved
Dr. Gregory Rosenthal's history class digitized important civil rights era documents for a local historically black church, Hill Street Baptist Church. Those articles - representing work from The Roanoke Times, The Roanoke Tribune and The Roanoke Star - are now available to the public through an online database.
Read the full article from The Roanoke Times here.
A Courageous Fool

Professor of political science Dr. Todd Peppers and Roanoke College graduate Margaret Anderson '13 coauthored A Courageous Fool, a historical novel detailing the experience of Marie Deans in 1983 Virginia. Deans took it upon herself to assign attorneys to men on death row to attempt to reverse their lethal condemnation and ultimately improve the quality of life for those on death row.
Original story from WVTF Public Radio can be heard here.
Martin Luther, Roanoke Times
Roanoke College commemorated the 500th anniversary of Martin Luther nailing the 95 theses to the door of the Catholic Church by hosting a number of musical events and panels. In one such event, music professor Dr. Jeffrey Sandborg held a lecture on Johann Sebastian Bach, focusing on the religious motifs interwoven in Bach's music with commentary by Dr. Paul Hinlicky, professor of Lutheran studies, on Bach's use of Luther's beliefs.
Original story from The Roanoke Times can be found here.
LGBT Library
Roanoke's LGBT (Lesbian, Gay, Bisexual and Transgender) Memorial Library has moved from place to place for almost 20 years. This year, however, assistant professor of public history Dr. Gregory Rosenthal helped find a permanent home for the library. Rosenthal is also the co-leader of the Southwest Virginia LGBTQ+ History Project.
Original story from The Roanoke Times can be found here.
R House dedicated by Habitat for Humanity
This year's R-House project began during orientation week in August. Roanoke College students finished the home every weekend on a volunteer basis. The Kafley family received the keys to their new home just before Christmas.
Original story can be seen here here.
CASA
Roanoke College nurse Susan Tamez volunteers with the Court Appointed Special Advocates, or CASA. This program places children in the foster care system with a volunteer advocate to make sure they're not lost in an overburdened system.
Original story can be seen here.
Alumnus has great experience back in Roanoke
On a visit to Roanoke, Roanoke College Alumni David Treadway '99 and son Will ambitiously planned to "climb a mountain and rappel down a rock face." They chose Hanging Rock in early January, despite the below freezing temperatures. After running in to a number of challenges, Treadway reflects on the generosity of those in the Roanoke region in encouraging them to complete their climb.
Original letter from The Roanoke Times can be found here.