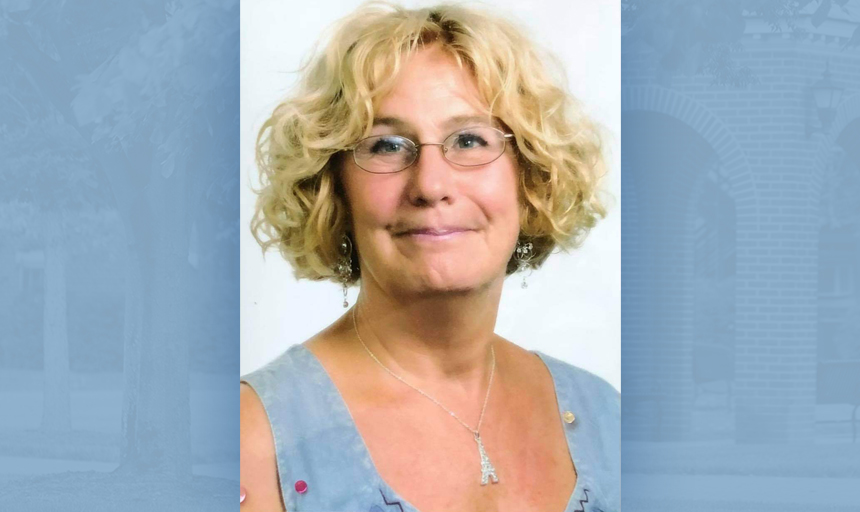 Dr. Jan Heyn Lynch, professor of psychology, emeritus, passes
Dr. Jan Heyn Lynch, a professor of psychology for nearly 35 years at Roanoke College, died on Monday, Dec. 28.
Lynch retired from Roanoke College in 2015, along with her husband, Dr. Larry Lynch, professor of business administration who died in October 2020. Both achieved emeritus status.
Jan Lynch was a cherished friend and colleague to those in her department and many others across campus. She began her educational career after obtaining her undergraduate degree from Columbus State University, and master's degree and Ph.D. from the University of Georgia.
In her 35 years as a faculty member, Lynch left a lasting impact on the Roanoke College community. In 1988, she was named Outstanding Professor of the Year by Roanoke's chapters of Blue Key and Cardinal Key for her enthusiasm in the classroom and her availability to students. In 1993, Lynch was presented the Dean's Council Award for Exemplary Teaching. Additionally, Lynch established the department's internship program.
In the community, Lynch shared her expertise as a guest speaker and volunteer for many organizations and served as a mentor in the Roanoke County Public Schools' Mentor Apprenticeship Program.
A celebration of life will be held for both Dr. Jan Heyn Lynch and Dr. Larry Lynch when it is safe to do so. Jan Lynch's obituary can be found here.
Expressions of sympathy may be sent to the family at cash1130@comcast.net.