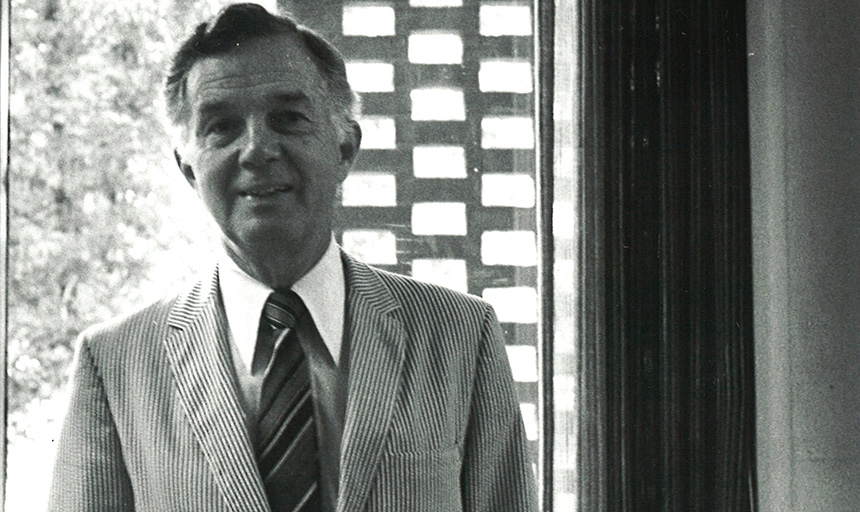 Roanoke remembers Dr. Jesse C. Thompson, professor of biology, emeritus
Dr. Jesse Clay Thompson, Jr., professor of biology, emeritus, died on Dec. 25, 2021 at the age of 95.
Thompson taught biology at Hollins College, Hampden-Sydney College and Queens College before ultimately settling at Roanoke College in 1969, where he was the biology department chair for many years. Thompson retired from Roanoke College in 1992 after many years of service to Roanoke College.
Thompson was also a World War II veteran, having served in the U.S. Marine Corps from 1943 to 1945.
Thompson loved nature and often advocated for the environment, especially for National Forests and other endangered natural resources. He introduced many students to the "Cole Mountain Laboratory" to show students what nature has to offer.
Thompson was recognized and supported by the National Science Foundation, receiving several grants to travel the world and research. He participated in the International Indian Ocean Expedition in 1963 and studied the environmental effects and classifications of microorganisms in Antarctic waters in 1969.
Thompson received his bachelor's degree in biology from Hampden-Sydney College and his doctorate in biology from the University of Virginia.
Surviving family members include sons Warren M. Thompson '82, John A. Thompson '79 and Paul S. Thompson '82.