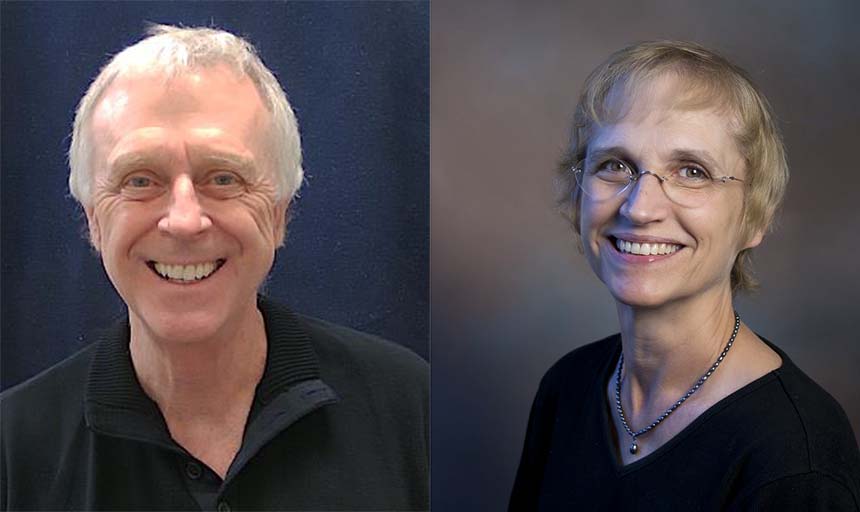 Dr. Darwin D. Jorgensen wins 2021 Golden Anniversary Monograph Award
Dr. Darwin D. Jorgensen, Thornhill Professor of Biology at Roanoke College, on Nov. 20 received the 2021 Golden Anniversary Monograph Award from the National Communication Association (NCA). Jorgensen shares the award with his wife, Dr. Cheryl R. Jorgensen-Earp, a Communication Studies professor at the University of Lynchburg, for their article "'To Fly Under Borrowed Colours': Insulin Discovery Accounts, Scientific Credit, and the Nobel Prize," published in 2020.
The study examined the struggle over credit for the discovery of insulin, a historic controversy that serves as an example of the rivalries that often emerge in large-scale laboratories employing multiple investigators.  
"The project took us on a joyful, intellectual journey that included spending time in London's Wellcome Library," Jorgensen said. "We very much enjoy working together on these projects as we are both deeply interested in history. We were pleased that the NCA awards jury recognized our study as a very interesting, new take on an old, famous chapter in the history of medicine."
Dr. Jorgensen's knowledge of science and Dr. Jorgensen-Earp's expertise in rhetoric, narrative building and history, combined to produce an article that also received the NCA's 2020 Wrage-Baskerville Award for Top Contributed Paper in the Public Address Division. 
"NCA's annual awards honor communication scholars' teaching, scholarship and service," said Linda Taliaferro, CAE, who serves as the NCA's interim executive director. "NCA is proud to recognize Dr. Jorgensen's significant contributions to the communication discipline with this award." 
Dr. Jorgensen's award was presented at the NCA's 107th Annual Convention, held Nov. 18-21 in Seattle, Washington. For more information about NCA awards program, visit https://www.natcom.org/awards/.