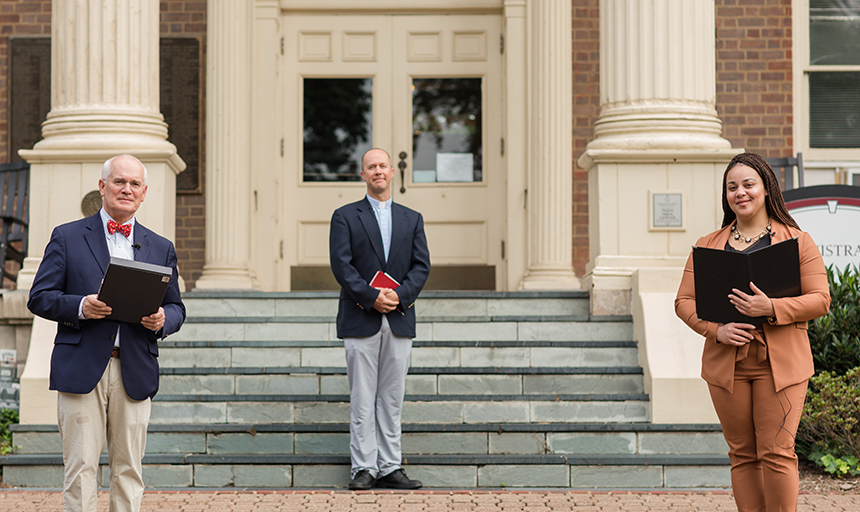 Roanoke College announces recognition of Juneteenth
Good morning on this day of remembrance and celebration of freedom!
For the first time in its 178-year history, Roanoke College is recognizing Juneteenth, a day commemorating the effective end of slavery in the United States on June 19, 1865. As a college, we are committed to commemorating Juneteenth every year, starting today. This important action is one of many steps we are taking at our College to address diversity, equity and inclusion.
Juneteenth from Roanoke College on Vimeo.
This week we unveiled the Roanoke College Center for Studying Structures of Race — a center committed to studying historical and contemporary issues dealing with race and the legacies of slavery in modern American society. It will serve as a venue for teaching, research and community engagement about issues of race, and emphasize the examination of forms of institutional systems of racism that have been in place for over 400 years.
Roanoke College confidently affirms that Black Lives Matter. Our progress toward this affirmation will not be accomplished simply through words but by the consistent actions we all take to uplift our Black community members.
"Roanoke College confidently affirms that Black Lives Matter."
We are carefully listening and learning. Next week you will hear more about our Diversity, Equity and Inclusion Action Plan. The plan will communicate action items from historic, current and aspirational perspectives.
It is important, as an educational community, that we raise our voices to call out hatred, especially when that hatred is in the form of racism or other forms of discrimination.
- President Michael Maxey
- Natasha Saunders, Director of Multicultural Affairs
The Rev. Christopher M. Bowen, Timothy L. Pickle Dean of the Chapel, said a prayer to commemorate the event, urging members of the campus community "to contend fearlessly against racism and to make no peace with injustice."
"Help us like those of generations before us who fought the evil of legalized slavery and established emancipation as the law of the land," Bowen said. "Help us to reject ideology of white body supremacy and to strive to become a more antiracist and inclusive community."