'Intense' opera experience inspires Thompson to pursue music
Going into a renowned opera program this summer, Annalee Thompson '22 wasn't sure what exactly she wanted to do after graduation. Now, after this summer's experience, she has her heart set on a career in music.
"It feels like my true calling," Thompson said.
The program, called La Musica Lirica, is an in-depth program taught by world-class faculty. Normally, it's held in Italy, but due to health concerns as a result of the COVID-19 pandemic, it was held in Baraboo, Wisconsin, this year. This was Thompson's second time working with La Musica Lirica, but her first time singing. She was involved with the costume department in 2019 and got to travel around Italy working on costumes for the productions.
Thompson said it was intimidating at first when she was surrounded by so many gifted musicians.
"It was very intense," Thompson said. "I'm not a music major, I am a history major, so even though I've had voice lessons, I haven't had theory or anything like that."
Thompson had a role in Giacomo Puccini's opera "Suor Angelica," and had a spot in the chorus in Giuseppe Verdi's "La traviata." The cast performed them in front of large audiences at the Al. Ringling Theatre in Baraboo, Wisconsin. The ornate theater was built in 1915 and is modeled off French opera houses.
"It feels like my true calling."
Annalee Thompson '22, on why she wants to pursue music
Though she's a history major, Thompson has been involved with music at Roanoke since her first days on campus. She auditioned for the choir, not knowing that resident artist and teaching associate Marianne Sandborg was listening from the next room. Sandborg called Thompson over after hearing her audition and told her she wanted to work with her.
Since then, Thompson has been taking voice lessons with Sandborg. It was Sandborg's idea for Thompson to pursue a music program this summer, and Thompson said she's learned a great deal from Sandborg over the years.
Sandborg praised Thompson's abilities and her enthusiasm. Sandborg said Thompson's pursuit of her interests in and out of the classroom is an excellent example of the way Roanoke College helps students become well-rounded and to pursue a variety of interests.
"I think it's a real testament to a liberal arts education," Sandborg said.
Thompson, who is president of the Roanoke College Historical Society, said that although she wants to pursue music now, she loves the history department and the faculty members. She will wrap up her history major this year and then hopes to pursue a degree in vocal performance after graduation.
Summer Opera Experience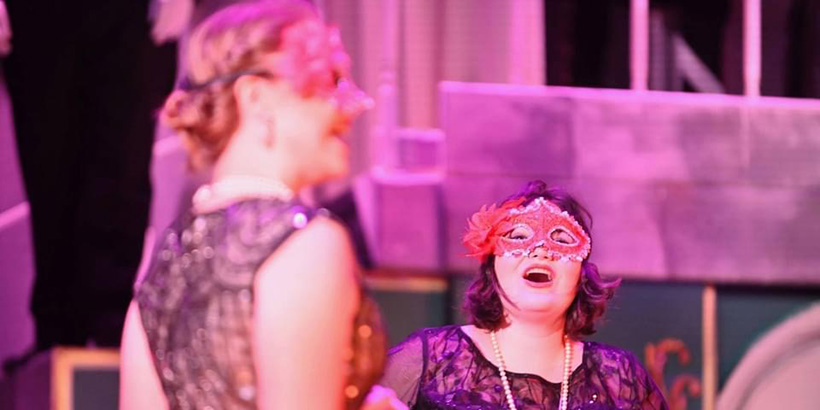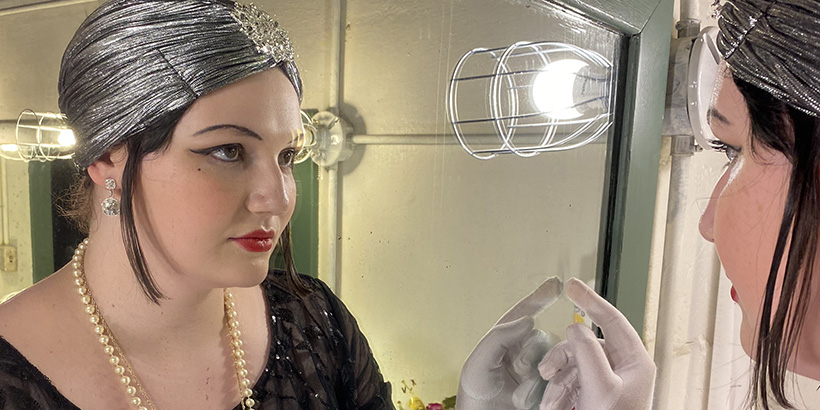 Getting ready for Traviata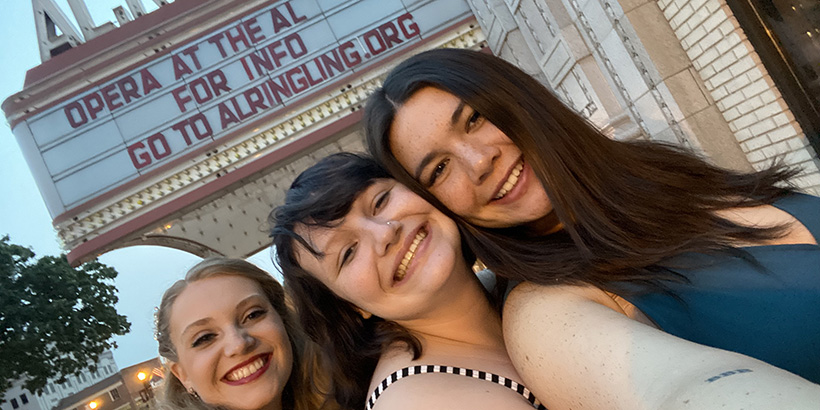 Outside of the Al Ringling Theatre with friends.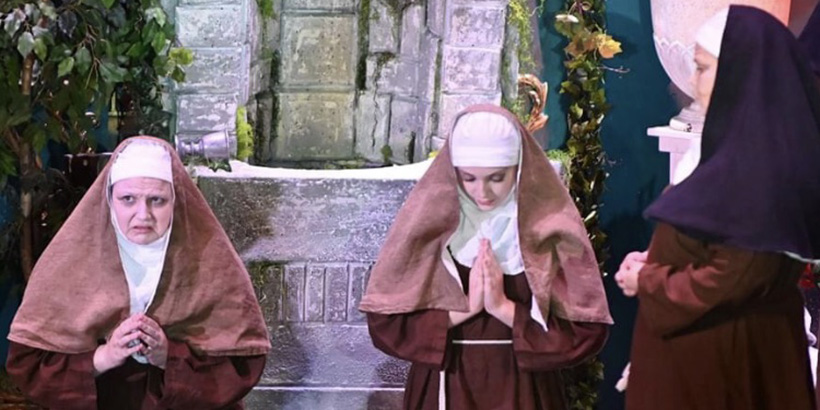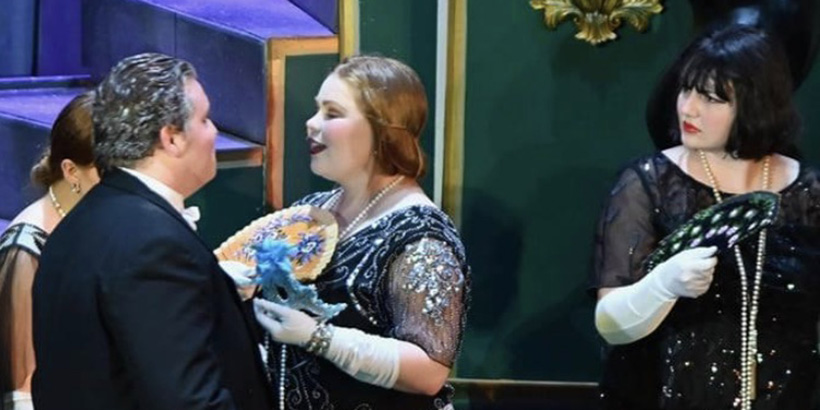 During the second act of La Traviata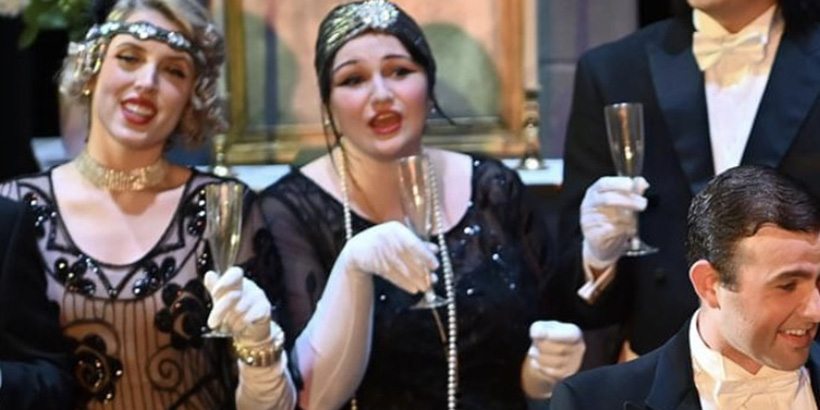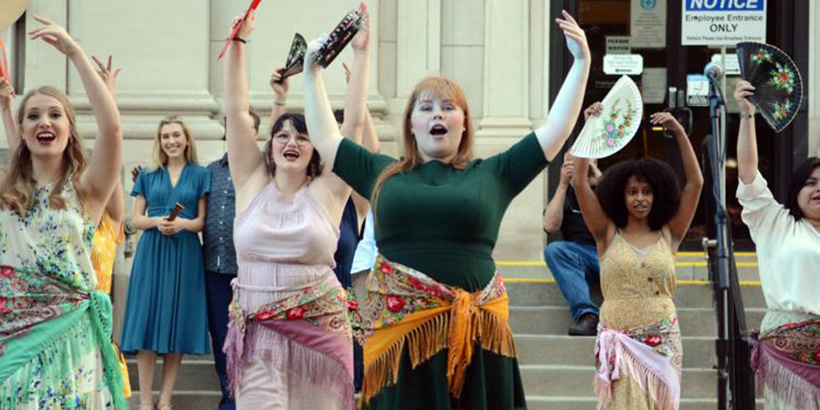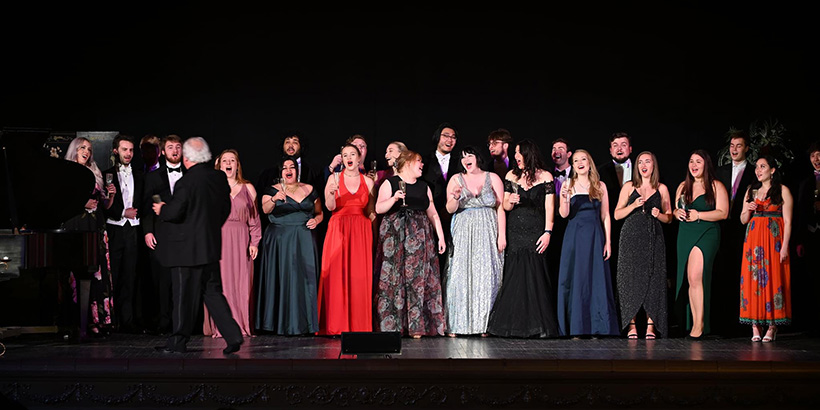 Gala Concert singing the Drinking Song from Traviata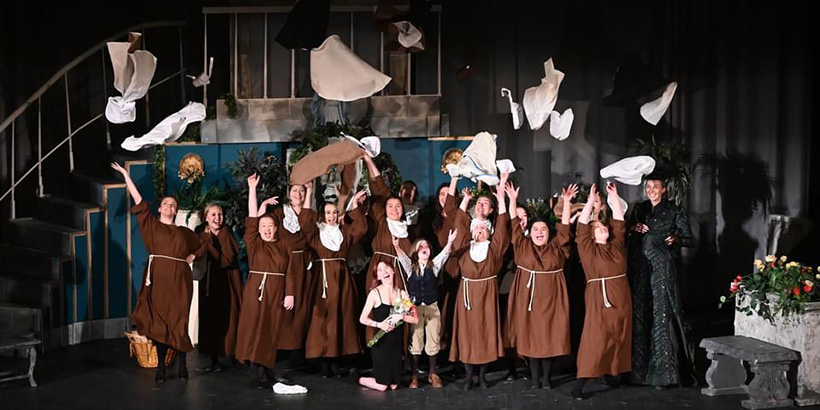 Celebrating an amazing run of Suor Angelica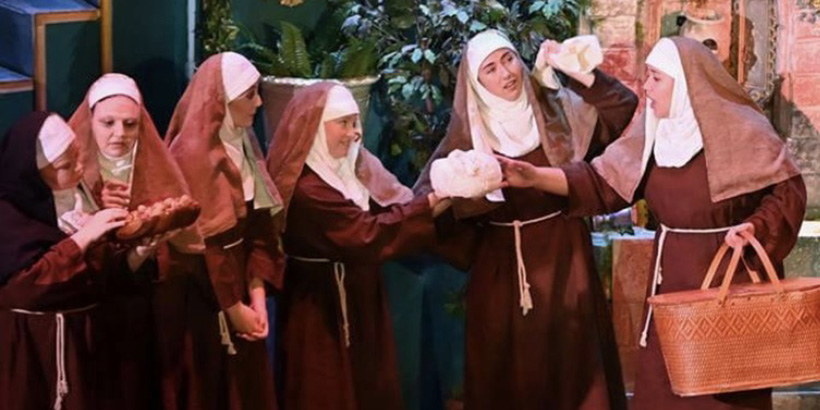 The arrival of the alms sisters in Suor Angelica