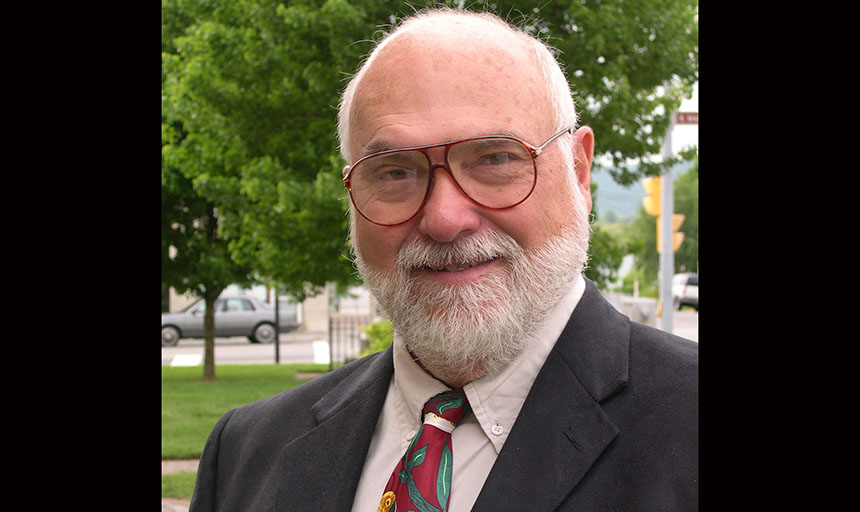 Two alumni have created the Larry A. Lynch Endowed Student Scholarship in honor of the beloved business professor and mentor.
Paying it forward
As students at Roanoke College, Mark Gobble '87 and Nancy Layton Gobble '87, developed close ties with many of their professors. But one remains a friend to this day: Dr. Larry Lynch, professor of business administration from 1978 to 2015. The beloved professor was a mentor to the Gobbles and many others during his 37-year tenure.
"We feel that much of our career success stems from what Larry taught us, both in the classroom and in practical terms," says Mark Gobble, a financial advisor and director of the Merrill Lynch Roanoke office.
The Gobbles created the Larry A. Lynch Endowed Student Scholarship to honor Dr. Lynch's retirement in 2015. The fund, which has been supported by other students, colleagues and friends of Dr. Lynch, provides financial assistance annually to three outstanding business administration or economics majors concentrating in finance.
"The college was able to open a lot of doors to opportunity for us, and sometimes I think we as alumni forget how the College got us started, This is how we can pay it forward to the next generation of students, so that hopefully amazing opportunities will open up for them."
Mark Gobble '87
Dr. Larry Lynch also introduced and taught Mark and Nancy Gobble (shown above) the joy of sailing while studying abroad as students, which they now frequently enjoy while living at Smith Mountain Lake, Virginia.
The couple recall Dr. Lynch's courses as being focused on experiential learning opportunities, including a study trip to Australia focused on the country's stock market; an entrepreneurship course in which students started a flea market business; and an investment course in which students managed a portfolio with play money.
Mark and Nancy Gobble believe that alumni support is essential in helping the College thrive in its mission to prepare students for success in the real world.
"We both were fortunate that our parents had the means to pay for our education, but many young people are not able to afford college," says Nancy Gobble, who worked in human resources management. "This is a way we can give to others and help the College continue growing in the future."
For more information about the Larry A. Lynch Endowed Student Scholarship, please contact Stephen Esworthy '91, Director of Development, Resource Development Office, at (540) 375-2028, or email esworthy@roanoke.edu.