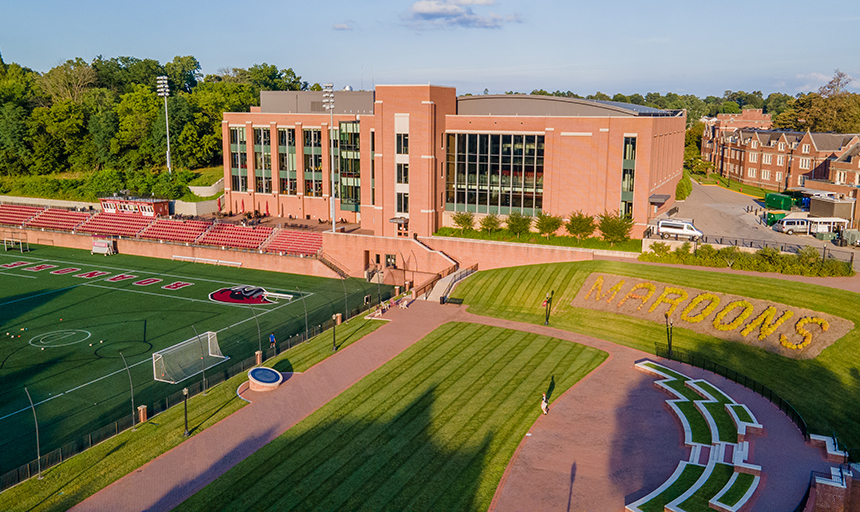 From the desk of the Director of Athletics
Fellow Maroons:
We're excited that athletic activity is set to return to Roanoke College. Our student-athletes are chomping at the bit to return to play. Meanwhile, our fan base; parents, alumni, faculty and staff, as well as our opponents, are anticipating direction from us in regard to attendance.
In this time of COVID, ensuring a safe environment within the Cregger Center is our number one priority. To make this game environment a reality, we've determined that, at this time, we cannot allow spectators. This decision was made in harmony with our Old Dominion Athletic Conference colleagues, and in accordance with the Commonwealth of Virginia's limits on attendance at large events. We will continue to monitor federal, state, NCAA and ODAC guidelines. Later on in the season, if it appears that an adjustment is prudent, we'll certainly advocate to amend our policy.
Per our outdoor venues, a decision on attendance has not yet been made. We will continue to monitor all federal, state, NCAA and ODAC guidelines in making that decision before our first outdoor event on Sunday February 21st, when men's soccer hosts ODAC foe Bridgewater College.
In the interim, follow us on the web. As always, our plan is to provide a live stream of selected home events. Click here to access our live stream home page.
We sincerely cannot wait to see you! Go Maroons!
Scott Allison
Director of Athletics