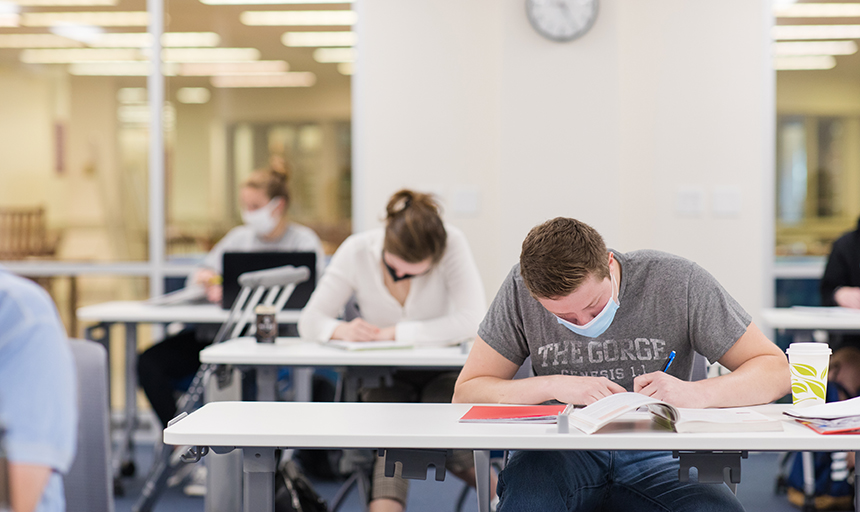 COVID update: FAQs on vaccine requirement, Mask Policy update and more
As we wrap up the Intensive Learning Term, we wanted to provide a few updates related to the recent communication regarding COVID-19 vaccination requirements.
We have posted a Frequently Asked Questions section on the

Healthy Campus page

. Please visit this page if you have additional questions.

The form for requesting a religious exemption waiver is now posted on the

Healthy Campus page

and is available for students or employees.

Lastly, we are updating the mask policy for the remainder of the summer. Starting Monday, June

21, individuals who are fully vaccinated are not required to wear a mask indoors on campus and when social distancing cannot be maintained outdoors. Those who are still not fully vaccinated are asked to continue wearing the mask indoors and outside when social distancing cannot be maintained. Ther

e may still be cases were everyone is asked to wear a mask, such as the Commons, as conditions may require. Masks are not required in the Fitness Center at this time.
Many in our community have already provided the necessary documentation of their COVID-19 vaccine! Students can submit their documentation via the Student Health Portal.